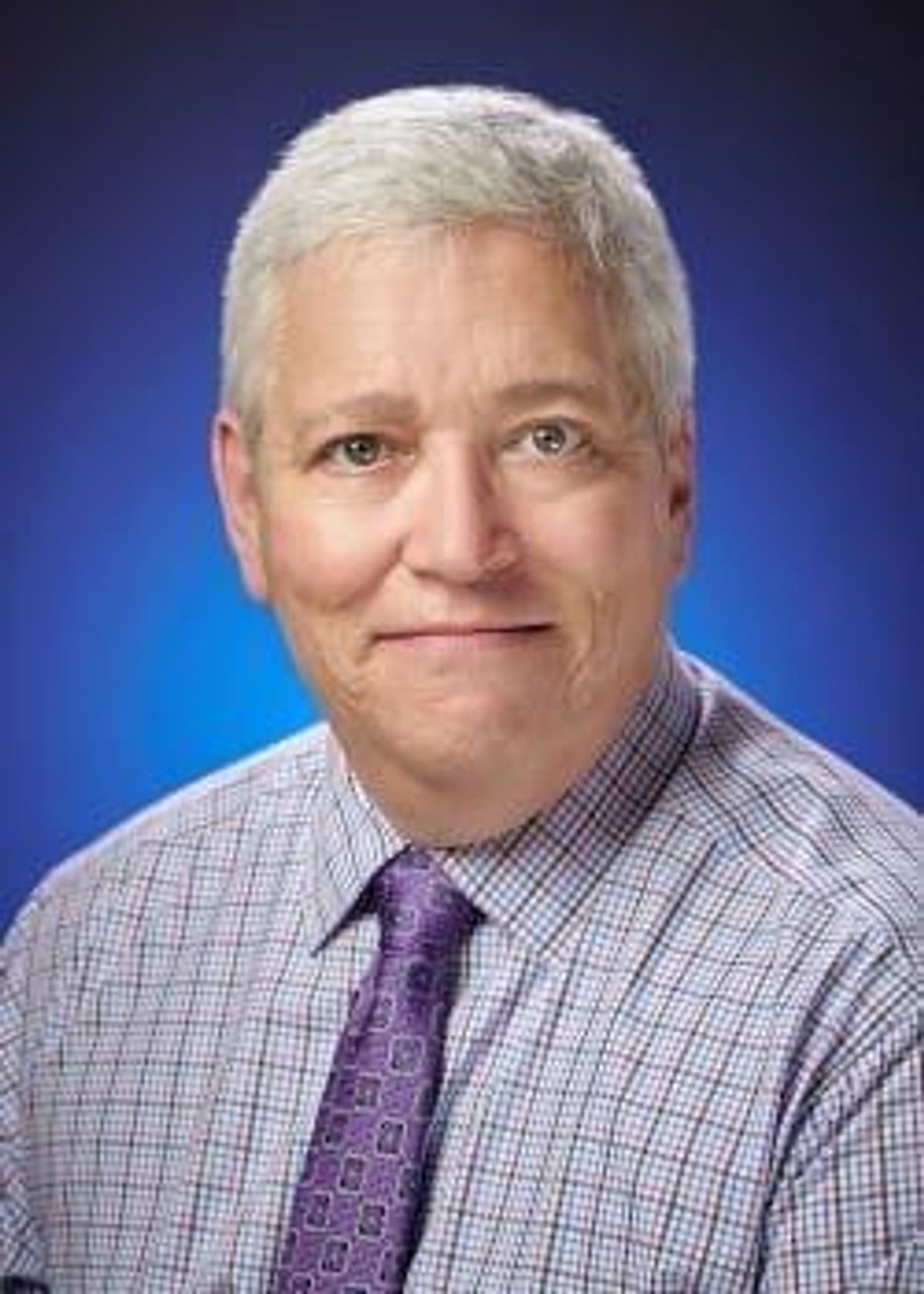 TapImmune CEO, Dr. John Bonfiglio, on the immuno-oncology market, plus what you should keep in mind when comparing immuno-oncology companies.
What if the human immune system provided all the tools necessary to combat cancer? The idea shouldn't seem totally outlandish—after all, the immune system already tackles any number of bacterial or viral infections. And in fact, it takes on cancer cells too … when it's able to recognize them.
Therein lies the problem. Cancer cells can conceal themselves, outmaneuvering an immune response. In those cases, it would take a super-powered immune system to root the disease out, and eradicate it.
Enter immuno-oncology.
These investigational treatments are like performance-enhancing drugs for the immune system—that is, they amplify the body's own ability to fight cancer. In theory, at least.

In reality, the field has been marked with some disappointing failures. Most recently, Juno Therapeutics (NASDAQ:
JUNO
) had to put its clinical trial on hold—twice—following patient deaths. There have also been fatalities in studies at the National Cancer Institute and the University of Pennsylvania.
Of course, there are also success stories. Bluebird bio (NASDAQ:
BLUE
) has announced that seven out of nine patients responded well to its CAR-T therapy for multiple myeloma. TapImmune (NASDAQ:
TPIV
), another immuno-oncology company, released promising data in early November 2016, showing that more than 90 percent of breast cancer patients developed a strong T-cell response after receiving the HER2neu vaccine.
We touched base with TapImmune's CEO, Dr. John Bonfiglio, to get an insider's take on this market—plus what you should keep in mind when investing in immuno-oncology companies.
Life Science Investing News: How has the approach to cancer treatment and therapy changed in recent years?Bonfiglio:
I think
immuno-oncology has exploded
because there's been some success in the area, and people are now understanding that the best way to treat cancer is by using the body's own immune system to fight the disease.
In the beginning of 2000, monoclonal antibodies were just starting to become successful. Now, if you look at the sales of drugs like Herceptin and Perjeta, they've risen to approximately six billion dollars a year. People are excited by the idea of expanding the ability of one's own body to fight cancer.
Checkpoint inhibitors that are out there right now are designed to prevent cancer from fighting the immune system. You have companies that are doing work in autologous cell therapy, such as Juno and Kite (NASDAQ:
KITE
), that are using modified T-cells to fight cancer. You have companies like my old company, Argos Therapeutics (NASDAQ:
ARGS
), which is developing a fully autologous therapy to activate the immune system against particular cancers.
All of these things are coming into a new paradigm for treating cancer. Everyone realizes that no one drug is going to be the panacea for cancer. Instead, cancer is going to be fought with a combination of different therapies that do different things.
Life Science Investing News: How might these different therapies work together?Bonfiglio:
Well, checkpoint inhibitors take the brakes off the immune system. Drugs like what we're working on at TapImmune—these T-cell vaccines—are designed to enhance the immune system. So, theoretically if you put a drug that's designed to enhance the immune system's ability to fight cancer with a drug that's designed to prevent the cancer from fighting the immune system, you have a chance for a one-two punch that could be very successful.
TapImmune has a clinical trial going on right now at Memorial Sloan Kettering Cancer Center in New York City. One of our collaborators on that study is AstraZeneca (NYSE:
AZN
), and they're providing their checkpoint inhibitor, the drug that takes the brakes off the immune system. We're providing our drug TPIV 200, which is designed to enhance T-cells. So, that's an example of where we really believe the combination therapy could be important.
Life Science Investing News: Could you tell us more about the vaccine that TapImmune is developing?Bonfiglio:
Our lead product we call TPIV 200. It's designed to target a protein or a receptor on cancer cells called folate receptor alpha. Now, many normal cells have folate receptor alpha. But cancers that we're going after—triple negative breast cancer, ovarian cancer—have overexpressed that particular protein on the surface of their cells. So it makes it a very attractive target for T-cell vaccines because they can attack it easily.
In the studies we've run so far, patients received one injection a month for six months—so it's a very easy therapy. The only side effects seem to be minimal. There did not appear to be the side effects associated with chemotherapy. Those results have led a lot of people in the area to take an interest in what we're doing.
Life Science Investing News: What's the main benefit of a treatment like this?Bonfiglio:
Most people these days do not die from the primary tumor—they die from metastatic disease, where the cancer has traveled to some other organ or part of the body and causes damage that can't be taken care of.
What we're doing with T-cell vaccines is trying to create a memory cell of the cancer within the body, just like if you had a vaccine against polio or tetanus. If your body ever comes in contact with that polio or tetanus pathogen again, the body's memory cells kick into action and fight that disease before it can become a problem.
That's essentially what we're trying to do with our product: fight metastatic disease with memory cells. Although it's really early and we don't have any data to support the fact that we can do that, we do know that patients who are given our product show prolonged immune responses after they've stopped being treated. That is a good, hopeful indication.
Life Science Investing News: TapImmune has received fast track status from the FDA for this product. Can you explain what that means?Bonfiglio:
Fast-track designation was
given to TPIV 200
for a trial that we're about to start running at the end of the year. This indication is for ovarian cancer patients that are responding to chemo, to platinum therapy. We're going to use this new study as a combination therapy with the platinum therapy.
Fast-track designation essentially allows us to have more frequent and more intense conversations with the FDA as we go through that trial. Most times you're allowed just a couple of conversations on the phone with the FDA once you start a trial. Here we can we can ask a lot of questions, we can get feedback from them as we go through the trial.
It also could potentially allow us to get an accelerated approval process going if the data from this trial look good. It also allows us to complete a rolling submission for our product approval, which means that if, for example, we wanted to submit our completed chemistry and manufacturing section to the FDA, we don't have to wait until the rest of the submission is ready to go in first.
Life Science Investing News: Given that, what kind of timeline would you say you are looking at before this product is approved?Bonfiglio:
Now, that's a really difficult question for early stage companies because there's so many variables. But we look at it from a different perspective. The company's business model is really asking when are we going to have enough data to attract a major pharma partner that can help us finish the development of these drugs? That's really the milestone we're looking at, at this point.
The approval process could take five or more years. However we should have data in 2017 or 2018 which would allow us to attract the major pharma partner.
Life Science Investing News: When investors are looking at immuno-oncology companies, is there any criteria they should keep in mind?Bonfiglio:
I'm a scientist by training and I think the way to look at most of these cancer companies is to look at the data, and see whether or not they're actually seeing some effect in the clinic—if you want to invest in that stage of development.
You need to be a little bit more savvy on the science side if you're looking to invest in companies that do not have any clinical data yet. It's a little bit more difficult because now you're looking at state of the art technology that hasn't been proven in humans at this point in time.
If we invested in companies that cured cancer in rats and mice, and that translated into humans, we'd all be very wealthy by now. But it doesn't always translate. You got to have human data to be successful.
Don't forget to follow us @INN_LifeScience for real-time news updates.
Securities Disclosure: I, Chelsea Pratt, hold no direct investment interest in any company mentioned in this article.Editorial Disclosure: Interviews conducted by the Investing News Network are edited for clarity. The Investing News Network does not guarantee the accuracy or thoroughness of the information reported. The opinions expressed in these interviews do not reflect the opinions of the Investing News Network and do not constitute investment advice. All readers are encouraged to perform their own due diligence.
Investing News Network websites or approved third-party tools use cookies. Please refer to the  cookie policy for collected data, privacy and GDPR compliance. By continuing to browse the site, you agree to our use of cookies.