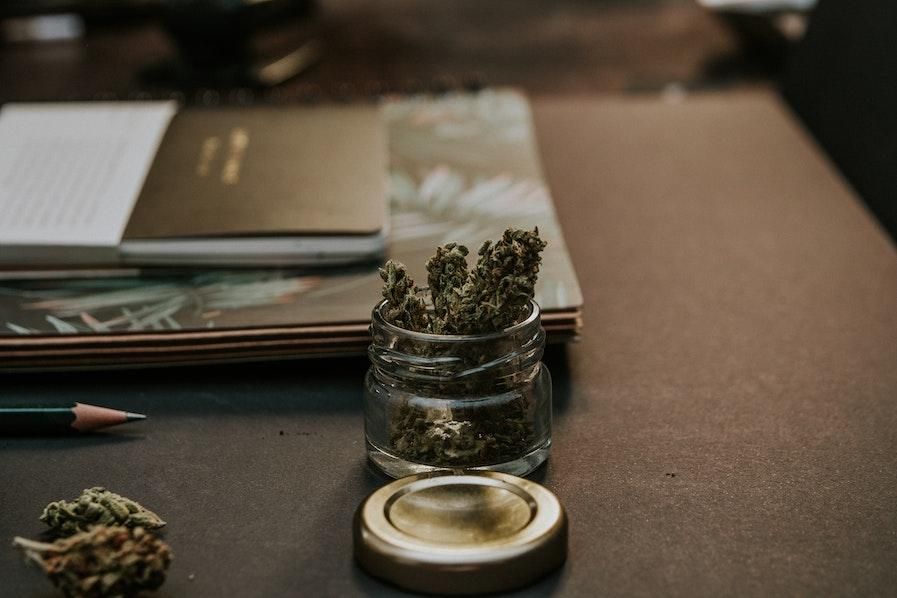 With cannabis legalization spreading, are you considering ways to invest in cannabis? If so, start your journey here.
Cannabis legalization in Canada has helped kickstart a brand-new investment landscape. As the global cannabis market matures, are you thinking about investing in cannabis companies?
A wide spectrum of marijuana stocks, from small to large cap, have made their mark on the industry as recreational and medical markets emerge and develop across the world. Increased attention from established industries, including from pharmaceutical and beverage companies, has also helped make cannabis mainstream.
What's to come is anyone's guess, but it seems this burgeoning industry still has room to grow, with diverse nations beginning to move forward with plans for legalizing cannabis.
---
Although publicly listed cannabis companies have seen ups and downs as the market matures, the long-term promise of the sector means there's likely still money to be made in cannabis stocks in the coming years. Opinions differ widely on how much the global legal cannabis market will be worth in the years to come, with estimates including US$102.2 billion by 2030 and a whopping US$178.5 billion by that same year.
But one thing is almost certain: The market is set to grow as opinions surrounding the plant evolve over time and as new products crop up to supply different consumption preferences. And all of that will mean more cannabis investment opportunities in both existing companies and future entries to the market.
For now, let's take a look at where you can invest your money at this point in time.
How to invest in Canadian cannabis stocks?
First thing's first: Canada. In the early days, the country was the obvious place to start compared to the US, where the drug is not legal at the federal level, and the outlook is still positive.
The Canadian cannabis market is home to major players, and is forecast to reach C$8.8 billion by 2027, according to a report by Brightfield Group. The firm recently completed a study showing that Canadian consumer demand for pre-roll, vape and dried flower products is driving growth in the market.
However, more recently analysts have pointed to changing tides, with large-cap Canadian cannabis companies losing market share compared to US cannabis firms. Some smaller-cap Canadian cannabis companies have managed to thrive with a focus on unique products, but the US is frequently being heralded as the place to be.
For a list of Canadian marijuana stocks to consider, click here.

How to invest in US cannabis stocks?
Even though many analysts are positive on US cannabis stocks, it's important to understand that the market is fragmented — while some states have legalized the drug, it remains illegal at the federal level.
For that reason, American cannabis stocks may be riskier than those in Canada. Of course, as the saying goes, the greater the risk, the greater the possible reward. The US market could grow up to US$40 billion by 2030, and that's not even including the size of the market if nationwide legalization happens. It's easy to see that US cannabis stocks could inherit a huge chunk of the pie if federal law finally legalizes the commodity.
All in all, picking the right US cannabis stocks could prove lucrative if the plant is legalized federally. It's worthwhile for investors to do their research and learn about the risks and potential benefits of investing in the space.
For a list of US cannabis stocks to consider, click here.
How to invest in Australian cannabis stocks?
Outside North America, the Australian cannabis market is gaining some traction.
Although a handful of states and territories have decriminalized cannabis in some form, the sector is currently limited to medical marijuana as legalization of adult-use cannabis in the country faces political challenges.
Nevertheless, there has been steady — albeit slow-paced — incremental growth in the nation's cannabis industry, with patient access continuing to expand alongside public support for legalization. In 2021, the country's cannabis sector experienced a significant period of growth as cannabis companies in the country continued to unlock new opportunities, both domestically and in international markets.
Prohibition Partners' 2022 Oceania Cannabis Report notes that this region of the cannabis industry is in the early stages, and there is "a very real opportunity for businesses."
For a list of Australia cannabis stocks to consider, click here.
How to invest in cannabis ETFs?
If you really know your cannabis companies, then you could enjoy larger gains by simply investing in those specific firms. However, if you aren't overly familiar with the cannabis space or you are new to it, it could be a good idea to check out cannabis exchange-traded funds (ETFs).
A cannabis ETF gives you exposure to several different cannabis stocks and takes the guesswork out of cherry picking which stock to bet on. One issue with ETFs is that like any other group dynamic, if one stock drops off it brings the whole fund down proportionally with it. Of course, the opposite is also true.
Recently investors have seen the addition of new ETFs offering exposure to the US market, including firms with entries into the hemp space, thanks to the sales of CBD products.
For a list of cannabis ETFs to consider, click here.
How to invest in cannabis: Final thoughts
No matter which way you slice it — or grind it, in this case — the cannabis market is an exciting business to invest in right now. Whether you invest in cannabis ETFs or Canadian, US or Australian marijuana stocks, or if you're still waiting on the sidelines for more maturity from the types of cannabis companies trading, this industry is one to watch, and a sector that looks like it will keep climbing in the future.
This is an updated version of an article first published by the Investing News Network in 2017.

Don't forget to follow us @INN_Cannabis for real-time news updates!
Securities Disclosure: I, Melissa Pistilli, hold no direct investment interest in any company mentioned in this article.
Investing News Network websites or approved third-party tools use cookies. Please refer to the  cookie policy for collected data, privacy and GDPR compliance. By continuing to browse the site, you agree to our use of cookies.