Australia Cannabis Investing
Cannabis in the ACT: The Market Post-Legalisation
Dec. 12, 2022 01:25PM PST
A look at the history of recreational cannabis in the Australian Capital Territory from legalisation until now.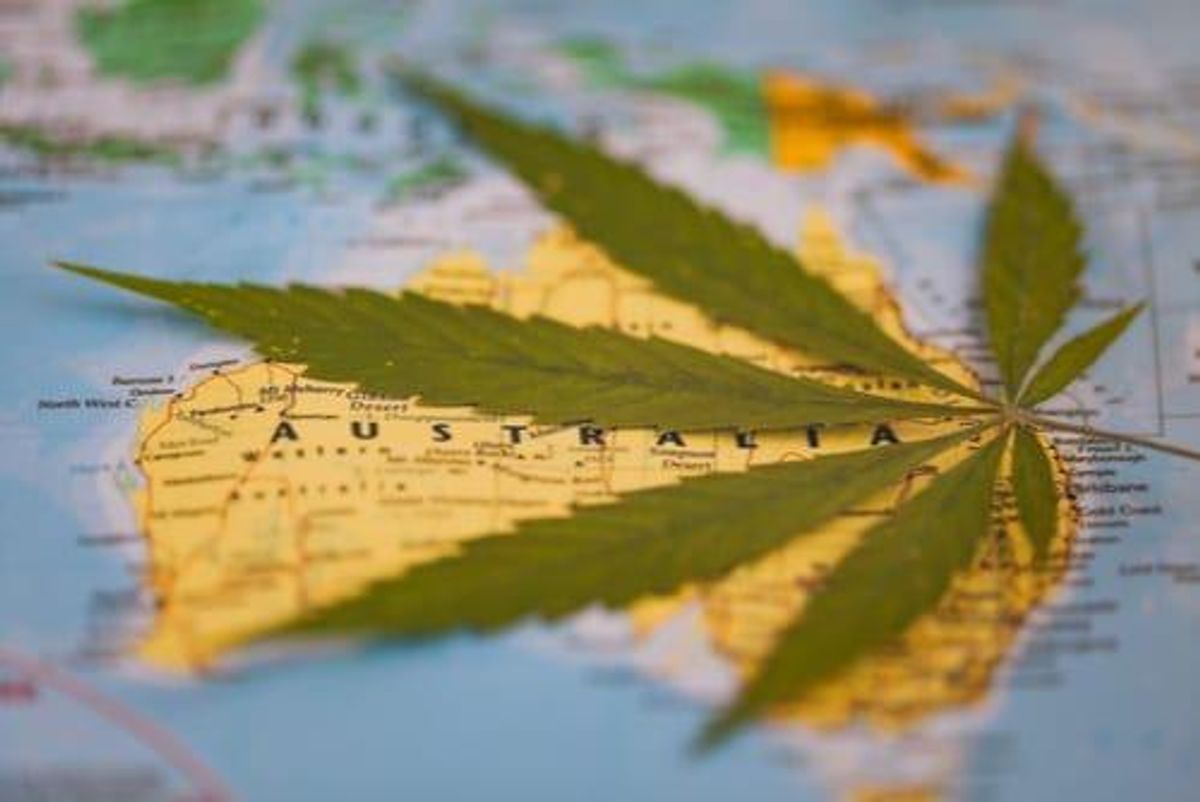 It's been around three years since recreational cannabis was legalised in the Australian Capital Territory (ACT), home to the nation's capital city of Canberra.
Announced on September 25, 2019, and brought into effect on January 31, 2020, the rules decriminalise cannabis, making it legal to possess and personally use small amounts of cannabis.
The territory was the first jurisdiction in Australia to put a policy like this in place, and it's still the only part of the country where cannabis is recreationally legal. So what are the biggest takeaways investors should consider after this monumental change? Here's a closer look at what happened.
---
Cannabis in the ACT: The territory's path to legalisation
Hemp seeds were brought to Australia with the First Fleet in 1787 and were legal for use for one and a half centuries afterward. In many countries around the world, the attitude towards cannabis shifted in the 1920s and '30s; Australia's states put into legislation various bills to outlaw the drug, with the first coming in 1926 and the last in 1959. Tasmania was the last state to make marijuana illegal. Ironically, the ACT was the first.
That means from 1787 until 1926 — 139 years — cannabis was legal in colonial Australia. Then, from 1926 until 2020 — 94 years — the ACT upheld legislation that criminalised cannabis. Recreational legalisation ultimately pulled through, but it faced strong opposition from the federal government.
Attorney-General Christian Porter was particularly displeased. He was quoted by Reuters in October 2019 as calling the reforms "crazy" — he pointed out that the new rules go against Commonwealth law, rendering them essentially ineffective.
"The ACT laws removed the criminal component at a territory level but didn't establish anything that is a positive right to possess, which means that there's no defense to the Commonwealth law that criminalizes amounts under 50 grams," Porter said.
"My advice and the advice that I've provided to the ACT attorney-general is that it is still against the law of the Commonwealth to possess cannabis in the ACT."
Ultimately the ACT did what it set out to do. The reforms came in large part thanks to Australian Labor Party backbencher Michael Pettersson, who introduced a private members bill in 2018 that he deemed "sensible" — after being redrafted, it was passed.
"This model is different to what most people think of cannabis legalisation," he said. "This isn't Colorado, this isn't Canada. There are no dispensaries getting set up under the system. This (bill) simply means that individuals caught with small amounts … for personal use will not face criminal charge."
Crime statistics presented by the government of Australia show that there has been a decrease in illicit drug offenses in the ACT in the 2020-2021 year when compared with the previous 2019-2020 year. While some of this decrease can be attributed to COVID protocols and lockdown measures, is it possible that the ACT's decriminalisation of marijuana also contributed to the lower crime statistics?
While it might be impossible to say for sure, we can look at the overall decrease in crime (8 percent in the ACT) and compare this to the decrease in illicit drug offenses: 23 percent in the ACT — almost three times the percentage of the overall total. This could suggest that a disproportionate amount of the decrease in offenders came from the new legislation.
What about the rest of Australia? New South Wales saw a 16 percent decrease in illicit drug offenders; Queensland achieved their lowest rate with a 13 percent drop; Victoria, Tasmania, the Northern Territory, and Western Australia did not list a change in drug offenders; and South Australia's decrease was 27 percent.
Australia, taken as an aggregate, saw a 16 percent decrease in illicit drug offenders. The only state with a higher percentage drop than the ACT was South Australia, and the ACT saw their offender list dwindle farther than the country's average.
Again, this could suggest that the new legislation has reduced drug offenses, but South Australia might indicate otherwise. Then again, South Australia has options to pay fines instead of facing drug charges for small amounts of cannabis possession, so perhaps that law is also at play here.
With drug offenses down, Mr. Porter's suggestion that the new law would do nothing for the ACT's offenders might be belied. Still, without more detailed statistics over a longer period, it is difficult to draw conclusive proofs from these data points.
Cannabis in the ACT: What are the rules?
Since January 31, 2020, adults in the ACT have been permitted to grow two cannabis plants (with a maximum of four per household). There are also specific rules about where and how plants can be propagated. For example, they cannot be accessed by the public or grown using hydroponics or artificial light.
Adults can also possess up to 50 grams of dry cannabis per person, or 150 grams of wet cannabis, for use in their own home, which has been dubbed personal use.
But it is still an offence to smoke or use cannabis in a public setting, or to expose a child to cannabis. In fact, selling, gifting or giving weed or even cannabis seeds is still an offence. It's also worth noting that — as Porter pointed out — the new ACT rules still carry a degree of risk as they directly conflict with Commonwealth law regarding cannabis. While this might be true, again, with drug offense charges reduced since the ACT legalised marijuana, it might also be true that the Commonwealth is choosing — for whatever reason — not to enforce their laws, but to allow the ACT its own reign.
"This does not entirely remove the risk of people being arrested under Commonwealth law, and we are being up front with the community about that," ACT Attorney-General Gordon Ramsay said at the Legislative Assembly in September 2019.
"The ACT's legislation attempts to provide a clear and specific legal defence to an adult who possesses small amounts of cannabis in the ACT, but is prosecuted under Commonwealth law."
Cannabis in the ACT: Lessons from year one
In some ways it's still too early to tell how successful the ACT's new cannabis program may be. With limitations from Commonwealth law, the likelihood of a regulated commercial cannabis market in the ACT appears unlikely at this time.
That said, data from ACT police given to ABC shows no meaningful or dramatic increase in drug arrests or drug-driving charges since legalisation.
Aside from that, the ACT has also made progress on decriminalising other substances. As of October 2022, the state has passed legislation to decriminalise drugs such as cocaine, MDMA, heroin and methamphetamines. The law will take effect October 2023.
Savvy investors would be wise to closely monitor the ACT, although changes to Commonwealth law to legalise cannabis aren't on the horizon quite yet. Keep also a broad-view picture of Australia. In recent years, more and more Australian states and territories are decriminalizing marijuana for medical and commerical use. For example, the Northern Territory has begun to allow hemp production under licence. In 2021, the Cannabis Legalisation Bill 2021 proposed to legalise and regulate the sale, supply and advertising of cannabis and products made from or with cannabis; the bill was reintroduced earlier this year as the Cannabis Legalisation Bill 2022.
With expanding legalisation comes more investment and economic opportunities. While you might not want to dive in head-first, keeping an eye on changing trends gives you a chance to get out ahead of it and collect a head start.
This is an updated version of an article first published by the Investing News Network in 2021.
Don't forget to follow @INN_Australia for real-time updates!

Securities Disclosure: I, Ryan Sero, hold no direct investment interest in any company mentioned in this article.
Investing News Network websites or approved third-party tools use cookies. Please refer to the cookie policy for collected data, privacy and GDPR compliance. By continuing to browse the site, you agree to our use of cookies.