Australia Cannabis Investing
When Will Australia Legalise Recreational Cannabis? (Updated 2022)
Dec. 29, 2022 01:15PM PST
Will Australia legalise recreational cannabis? It's a burning question for many investors, but for now the answer isn't clear.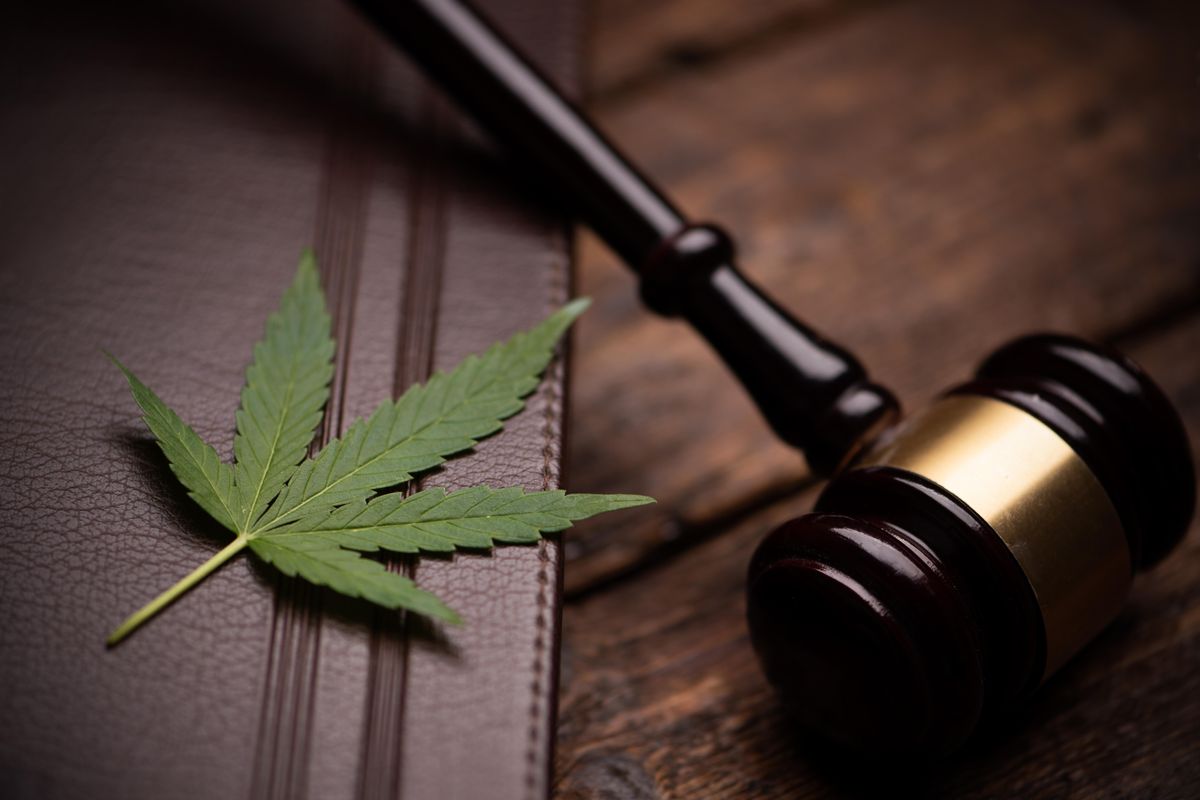 Recreational cannabis remains illegal in all of Australia's states and territories with the exception of the Australian Capital Territory (ACT). But could that change in the future?
So far there are no clear indicators as to when or if Australia could legalise recreational cannabis, but attitudes seem to be changing. Public support is growing, and there's even some political acceptance.

Read on to learn more about when Australia may legalise recreational cannabis.
---
Do Australians support cannabis legalisation?
Australians are no strangers to cannabis — a recently updated report from the Australian Institute of Health and Welfare shows that marijuana is the most extensively used illicit substance in the country.
With that in mind, it's perhaps unsurprising that views on cannabis are changing in the country. In 2019, Australia's National Drug Strategy Household Survey found that 41 percent of Australians were in favour of legalising cannabis products — that's close to double the support seen when the survey was done in 2007. More recently, in April 2022, drug reform group Unharm conducted a survey that showed 50 percent of Australians are now in favour of legalising recreational cannabis.
Several states have decriminalised personal use of cannabis on private property, including the ACT, the Northern Territory and South Australia. Most other states have discretionary decriminalisation in place through police diversion programs.
For its part, the New South Wales government has committed over AU$9 million to clinical trials to evaluate the safety and effectiveness of cannabis medicine in providing relief from the symptoms of serious conditions.
Meanwhile, Queensland tabled legislation in 2021 calling for reform to cannabis laws. However, the response from Shannon Fentiman, attorney general and minister for justice, reaffirmed the existing marijuana laws in Queensland — to wit, that cannabis is considered a dangerous drug under the Drugs Misuse Act 1986.
Those arrested for small amounts of under 50 grams of cannabis can be diverted to drug counselling or education, or issued a fine rather than a criminal conviction.
Economic opportunities in Australian cannabis legalisation
Although Australia's economy ended 2020 on a high note after facing COVID-19-related setbacks, some experts believe cannabis legalisation could assist even further with economic growth.
The climate of the Northern Territory and its accessibility to Asia makes the likelihood of legalised marijuana a possible gold mine for the state, according to economist Rolf Gerritsen.
"The Government, if it licensed the system and appointed official sales points, could actually set up a nice little industry with the possibility of future exports," Gerritsen told ABC News.
In 2020, Australia's economy plunged into its first recession in three decades due to fallout from COVID-19, which came mere months after devastating bushfires that ravaged over 12 million hectares of land. In that same year, Forbes magazine published an article discussing the economic advantages of legalising marijuana.
During the fall of 2020, a Twitter campaign from the Australian Greens political party pushed for legalisation to help pull the nation out of its recession, declaring cannabis a "multi-billion dollar industry."
More recently, the Penington Institute said in a December 2022 report that decriminalising cannabis could provide AU$850 million in savings to taxpayers in Australia; it also states that over 700,000 Australians have been arrested for cannabis charges related to either personal use or personal possession.
"This inaction is causing serious social and economic harm across the board, from the legitimate Australian cannabis industry and medicinal cannabis patients through to taxpayers whose money is being wasted on an archaic and ineffective prohibition approach," Penington Institute CEO John Ryan notes in the report.
How likely is cannabis legalisation in Australia?
Although exciting, it seems unlikely that the Australian government will legalise marijuana at this stage.
Outside the Twitter campaign mentioned above, legalisation of cannabis has been a big part of the platform for the Greens, which are seeking the establishment of a controlled market for the sale of cannabis and would let individuals grow up to six plants. In August 2022, the party announced that with the advice of a legal expert it was drafting a bill that would look to legalise cannabis on a federal level; it would allow the Commonwealth to override state-based criminalisation.
But the Greens are currently the only political party pushing for legalisation of recreational cannabis. Both the Liberal National Party and Australian Labor Party have only shown support for medicinal cannabis at a federal level.
Many were looking towards the outcome of a New Zealand referendum on legalisation; however, it ultimately failed as 50.7 percent voted "no" to the 48.4 percent "yes" votes.
What would happen if Australia legalised cannabis?
An Oceania-focused report from research firm Prohibition Partners hypothesises that Australia has great potential to increase value through cannabis exports, while a focus on buying local could see more domestic cannabis revenue than ever before.
Success could encourage more regions to look closely at their own reform measures, particularly after watching the ACT's adoption of restricted cannabis legalisation, the study argues.
"Both Victoria and Tasmania are also making moves towards more lenient cannabis laws and could be following in the ACT's footsteps," the report's authors explain. "The Victorian government invested in R&D of the local industry, and is said to have ambitions to be the 'cannabis bowl of Australia' with a target of 500 local jobs."
The company predicts that the Australian cannabis market will break a total market value of US$1.5 billion by the year 2025, which would make it the largest legal marijuana market in Oceania. Eagle-eyed investors will be watching the market closely.
Prohibition Partners further notes that the cannabis industry is young, and there is "a very real opportunity for businesses."
Australia's domestic cannabis sales were AU$230 million in 2021, which surpassed expectations back in 2016 that the market "...could be worth more than $100 million a year."
This is an updated version of an article first published by the Investing News Network in 2021.
Don't forget to follow @INN_Australia for real-time updates!

Securities Disclosure: I, Ryan Sero, hold no direct investment interest in any company mentioned in this article.
Investing News Network websites or approved third-party tools use cookies. Please refer to the cookie policy for collected data, privacy and GDPR compliance. By continuing to browse the site, you agree to our use of cookies.