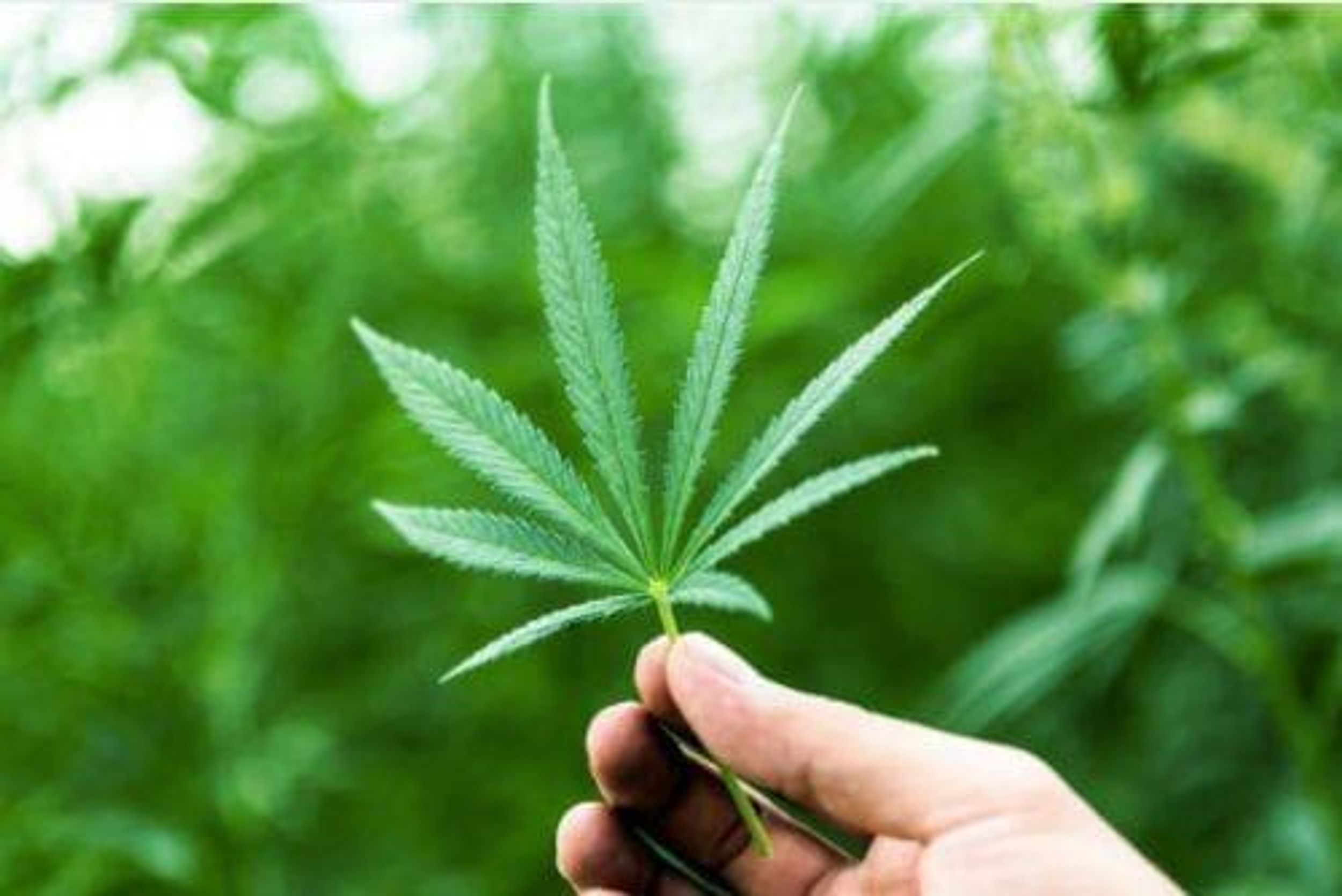 The Investing News Network rounds up some of the biggest company and market news in the cannabis market for the past trading week.
During the past trading week (September 24 to 29), Ontario unveiled its proposed restrictions for the cannabis retail market in the province.
A look at the new stocks added into popular cannabis exchange-traded funds (ETFs) and general market updates complete this Cannabis Weekly Round-Up.
This past week a significant move for the cannabis market came when the US confirmed the rescheduling of drugs with cannabidiol (CBD) once approved by the Food and Drug Administration (FDA). The rescheduling order states moves "FDA-approved drugs that contain CBD derived from cannabis and no more than 0.1 percent tetrahydrocannabinols" from Schedule I to Schedule V of restriction.
Ontario offers clarity for planned retail framework
The Ontario provincial government has made public the legislation its introducing to regulate adult-use cannabis and the retail network following it. Canadian LPs will be restricted to holding one retail license at a production site in the province.
The province will not restrict the total amount of stores but it will set up limits on how many stores any given player can obtain from the Alcohol and Gaming Commission of Ontario (AGCO). This comes as a blow to LPs that had already announced intentions for retail networks in Ontario.
According to the act, any LP and "affiliates" will be beholden to the one license restriction. Cannabis companies looking to set up shops but don't grow cannabis in Canada will not be affected by this restriction.
The Cannabis Council of Canada, an association advocating for Canadian licensed producers (LPs), issued a statement on Thursday (Septmeber 27) indicating it was satisfied with the Ontario legislation.
"We look forward to working with the Government of Ontario and the wider cannabis community to build out a retail system that meets the needs of Ontario cannabis consumers and all stakeholders," executive director of the council Allan Rewak said in the statement.
Cannabis stocks took a hit following the Ontario legislation on Thursday's trading session. However, on Friday shares were back on the green with the Horizons Marijuana Life Sciences Index ETF (TSX:HMMJ) and the Evolve Marijuana ETF (TSX:SEED) showing a 2.44 and 3.01 percent increase respectively, as of 1:30 p.m. EST.
Cannabis ETF adds new stocks to the mix
As part of a quarterly rebalance Horizons ETFs Management added new pot stocks into the holdings of the Horizons Marijuana Life Sciences Index ETF and the Horizons Emerging Marijuana Growers Index ETF (NEO:HMJR).
"With recreational sales starting soon, investors will get a better idea of what companies are poised to become leaders in the recreational cannabis space and are able to generate real sales,"Steve Hawkins, president and CEO of Horizons ETFs said in the company's press release.
This past week Aurora Cannabis (TSX:ACB) issued its Q4 results and offered some clarity in the rumours surrounding a report The Coca-Cola Company (NYSE:KO) could be eyeing a partnership with the producer.
Aurora CEO Terry Booth said the producer plans to retain autonomy and is not looking to sell out as part of a potential deal with an entry of large entities making moves into the cannabis space. "When you start to see the revenues that this company is going to generate on a global basis, then you will see even more attraction coming from these larger companies," he said.
The Canadian producer also confirmed its application for a premier US exchange listing is underway.
Market updates
It was another busy week of deals for the cannabis public market with 7ACRES, the LP subsidiary of The Supreme Cannabis Company (TSXV:FIRE), locked down a supply agreement with one of the biggest names in the space, Tilray (NASDAQ:TLRY). The deal is a guaranteed purchase commitment from Tilray for approximately C$12 million worth of dried cannabis, during a one year-period starting in October. The companies indicated the product will used "primrily" for medical patients in Canada/
"Tilray has built an industry-leading global medical distribution platform, which has resulted in robust demand for high quality cannabis products," John Fowler, president of Supreme Cannabis said in a statement.
US multi-state operator and cannabis brands hub CannaRoyalty (CSE:CRZ) confirmed this past week its purchase of investee company 180 Smoke for a payment of $22.5 million in CRZ shares and C$2.5 million in cash. An additional C$15 million will be given in instalments pending the company meeting new goals such as the number of new stores opened.
CannaRoyalty's new acquisition is a retailer of vape products in Canada. Afzal Hasan, president of CannaRoyalty said the company expects to "rapidly leverage" the position of 180 Smoke and add new stores to its network in Canada.
As the Canadian market puts the final touches en route to the legalization of adult-use cannabis, LP Aphria (TSX:APH) unveiled its lineup of recreational brands. The four new cannabis brands, Solei Sungrown Cannabis, RIFF, Good Supply and Goodfields, will join Aphria's Broken Coast Cannabis subsidiary.
"We undertook extensive research to understand each segment of the market and build a broad portfolio of brands that would speak to each of those varied and diverse groups," Megan McCrae, vice president of marketing with Aphria said in a statement.
Don't forget to follow us @INN_Cannabis for real-time news updates!
Securities Disclosure: I, Bryan Mc Govern, hold no direct investment interest in any company mentioned in this article.
Editorial Disclosure: The Supreme Cannabis Company is a client of the Investing News Network. This article is not paid-for content.
---
** This article is updated each week. Please scroll to the top for the most recent information**
Cannabis Weekly Round-Up: Tilray Drives Up the Market
By Bryan Mc Govern , September 21, 2018
During the past trading week (September 17 to 21), a report indicated the potential for a giant of the beverage industry could be eyeing a partnership with a cannabis company.
A look at another volatile week of trading for Tilray (NASDAQ:TLRY) investors and general market updates complete this Cannabis Weekly Round-Up.
After weeks of substantial increments to its share price Tilray stock finally slowed its unrelenting pace of late this week. On Thursday (September 20) shares of the Canadian licensed producer (LP) dropped 17.62 percent to close at a price of US176.35. During the week Tilray's stock had reached a 52-week high of US$300 price per share.
On Friday's (September 21) trading session Tilray continued this drop in value with an additional decrease of over 25 percent percent as of 1:30 P.M. EST. During the week Tilray had seen percentage gains in the double digits for the start of the week.
Experts have speculated that the limited float of shares has caused high demand for the stock which led it to this increasing value.
Coca-Cola rumored to be looking for cannabis involvement
This past trading week got an early start in the public markets as a report indicated The Coca-Cola Company (NYSE:KO) was eyeing a deal for the development of cannabidiol (CBD) infused wellness beverages with Canadian (LP) Aurora Cannabis (TSX:ACB).
Aurora has also now indicated it plans to list its stock in a premier US exchange in October. Listing either on the Nasdaq or New York Stock Exchange like fellow cannabis companies Cronos Group (NASDAQ:CRON,TSX:CRON), Tilray or Canopy Growth (NYSE:CGC,TSX:WEED) would add visibility of the company to US investors and financial institutions with deeper pockets.
Coca-Cola confirmed its interest in the development of a beverage using non-psychoactive cannabidiol (CBD) for wellness beverages. However the beverage company stopped short of confirming any decision.
Extraordinary Future Conference offers Cannabis advice
As part of the coverage of the Extraordinary Future Conference in Vancouver, the Investing News Network (INN) had the opportunity to hear from cannabis experts on the public markets.
During a panel on the overall state of the Canadian cannabis market, Rosy Mondin, CEO of Quadron Cantech (CSE:QCC); Chris Wagner, CEO of Emerald Health Therapeutics (TSXV:EMC); and Danny Brody, vice president of investor relations with the Green Organic Dutchman (TSX:TGOD) discussed what the current valuations reveal about the state of the industry.
Wagner said market valuations take into the consideration the next six months of development, and may be a cause for some of the extreme cannabis estimations seen in the market at the moment.
Brody also highlighted the fact he believes speculation is a driving force of the entire cannabis sector. Looking at the next big steps for the market, Brody linked the cannabis space with a consumer packed goods one (CPG).
"Like any other CPG industry, there's going to be two to three majors. The rest will get acquired or fall by the wayside, so I think we're in for a very exciting 2019, 2020 and beyond."
Cannabis investor event at MoneyShow conference
During the MoneyShow conference in Toronto, the INN attended and recapped panels heavily focused around different aspects of Canada's cannabis market, including an outlook on the industry from an exchange-traded fund (ETF) investing point of view.
The next @MoneyShows Cannabis Investing Event panel is about to begin!
Several #cannabis experts will be presenting on the topic "How Green is Green? Outlook on the Canadian Cannabis Market"#Moneyshow#InvestSmarterpic.twitter.com/PDBDK5MnfU

— Cannabis News INN (@INN_Cannabis) September 15, 2018
The biggest panel of the day came when cannabis executives discussed the potential and future of the Canadian market. Cam Battley, chief corporate officer at Aurora Cannabis (TSX:ACB) said Canada's upcoming legalization will provide a major window of opportunity for Canadian companies to become prominent on a global scale.
"It's going to be a multibillion-dollar business in Canada. That's great, but that's not a global industry, that doesn't get us into the realm of brewers and distillers," he said. Battley added companies with global expansion plans are the ones more likely to remain relevant and survive the upcoming cannabis race.
Anthony Dutton, co-founder of Cannex Capital Holdings (CSE:CNNX) gave a presentation to investors on how to build high-value portfolio of multi-state assets in the cannabis industry as his company operates in the fractured US market. He explained the true winners of this industry will be companies who can scale and are able to run a large business.
"In a couple years, you're going to find that once all the excitement over cannabis has kind of died down, the companies that are going to succeed and emerge as the dominant players in this industry are the companies that know how to operate," Dutton said.
During his own presentation Steven Hawkins, president and CEO of Horizons ETFs, told the audience he expects the sales of medical and recreational cannabis in Canada to reach C$7 billion in 2019.
At Day 2 of the @MoneyShows and we are listening to @HorizonsHawk from @HorizonsETFs talk the #Cannabis Industry Outlook pic.twitter.com/NIraFHX5hK

— Cannabis News INN (@INN_Cannabis) September 15, 2018
"If you look at that from a relative valuation to all the companies and the Canadian LPs that are producing out there, that is not actually a lot of income relative to the market cap of all of the cannabis companies on the stock exchange. Why is that? Because they're extremely overvalued at this point in time," Hawkins said.
As part of the last panel of the day from the MoneyShow cannabis executives and representatives discussed the changing legal landscape in Canada. George Robinson, CEO of RavenQuest BioMed (CSE:RQB), explained his company will be seeking an entry into the wellness market, which he expects to be "massive."
Don't forget to follow us @INN_Cannabis for real-time news updates!
Securities Disclosure: I, Bryan Mc Govern, hold no direct investment interest in any company mentioned in this article.
Featured
Investing News Network websites or approved third-party tools use cookies. Please refer to the  cookie policy for collected data, privacy and GDPR compliance. By continuing to browse the site, you agree to our use of cookies.