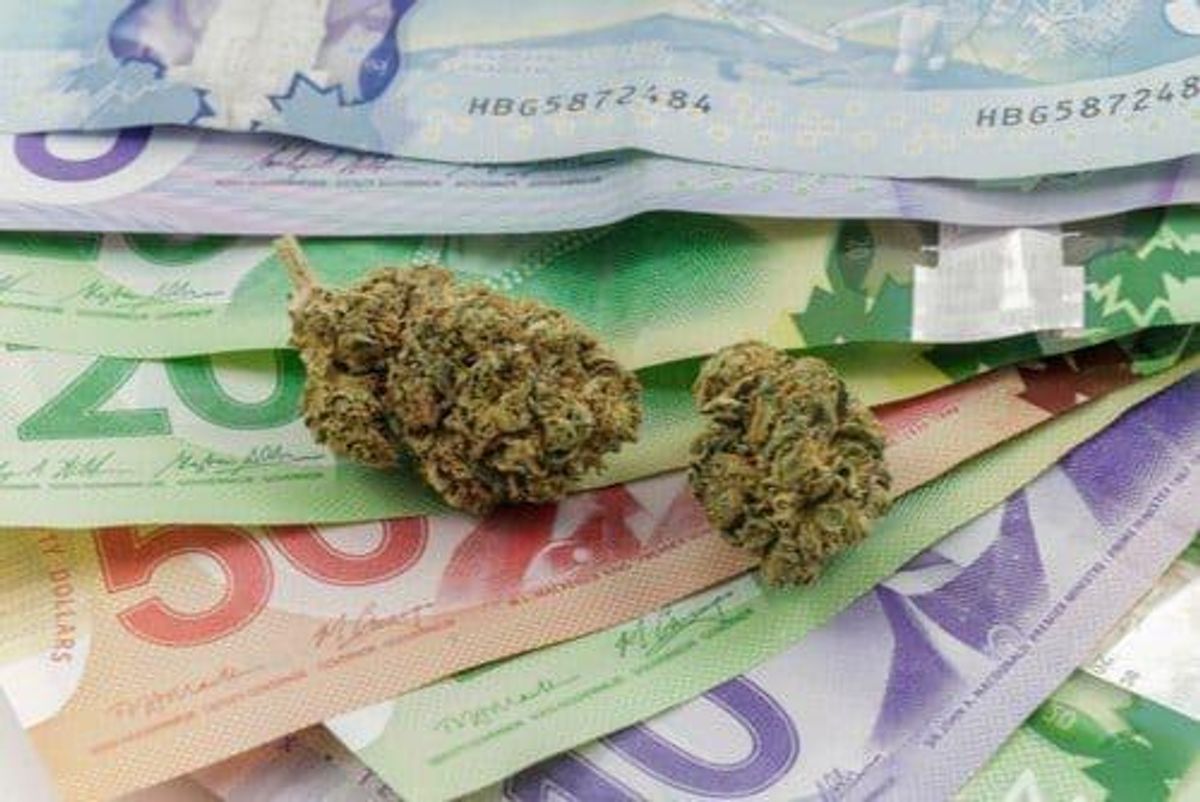 Panelists including Mark Noble of Horizons ETFs shared their thoughts on the future of the Canadian cannabis market at the recent MoneyShow conference in Toronto.
As day two of the MoneyShow conference in Toronto reached its midpoint, expert panelists gave investors their input on the future of the Canadian marijuana market.
The panel consisted of Cam Battley, chief corporate officer at Aurora Cannabis (TSX:ACB); Danny Brody, vice president of investor relations at Green Organic Dutchman Holdings (TSX:TGOD); Mark Noble, senior vice president and head of sales strategy at Horizons ETFs; and Chris Wagner, CEO at Emerald Health Therapeutics (TSXV:EMH).
Moderated by Jay Rosenthal, co-founder and president of Business of Cannabis, the discussion started out with a question about whether Canada's impending October 17 recreational cannabis legalization date will be a legitimate game changer, or merely a milestone.
Wagner said that depending on which side of the industry you're on, it will likely be both.
"It's not the dawn of a new era for Canadians socially and for our society … but it's probably the dawn of a new era corporately and for Canadian companies," he said.
"We will all remember this time as a time when large, dominant Canadian firms in this space started, and we have such a huge head start over anybody else on the planet that this will be remembered as the start of a brand-new industry that will be, and already is, global and that Canadians are leading."
Rosenthal asked the panelists to describe their perception on the timeline for the industry as it relates to investors. Comparing it to tech updates, the participants were asked to answer whether legalization represents version 1.0 or 2.0.
Wagner said he believes the market is at version 0.01, saying it "[isn't] even the first chapter."
Battley said Canada's upcoming legalization will provide a major window of opportunity for Canadian companies to become prominent on a global scale.
"It's going to be a multibillion-dollar business in Canada. That's great, but that's not a global industry, that doesn't get us into the realm of brewers and distillers," he said.
Battley told the audience a change in US policy could happen quickly. "When that happens, there will be large, well-capitalized US competitors."
Canadian producers such as Aphria (TSX:APH) and Cronos Group (TSX:CRON) have disclosed intentions to move into the US market once the drug becomes legal on the federal level.
"We have that window of opportunity to establish our global infrastructure and the networks and the distribution and the local production, all the things that we need, and we [have to] do it fast, because that's the major economic opportunity."
The Aurora executive finished his point by saying that companies at the forefront of global expansion are the ones most likely to maintain their market stance and stay relevant in the coming years.
"If you're looking out three, five years and you want to see which companies are going to be around, look for the companies that are able to establish their global presence and succeed in selling into multiple global markets," Battley said. "Those ones will be the ones that survive and thrive."
Cannabis experts comment on infused product craze
The discussion then moved to the question of how each panelist's company will be preparing for Canada's additional shift to cannabis-infused food and drink products, set to be legalized separately sometime after October 17.
Noble took the opportunity to highlight how broad the cannabis market stands to become in the coming years, saying diversification is an essential component to success, both for investors and companies.
"When this becomes a consumer-driven industry, on both the medical and the recreational side, things like marketing, brand, product, features are all going to come into play," he said. "Diversification is your friend here."
Noble explained the time is closing for companies with exorbitant valuations to sell promises and instead deliver results.
"I think that going into the new year, companies that are trading at above $10 billion on less than $50 million in revenue, that's a disappointment waiting to happen," Noble said.
The Horizons executive told the investor audience he expects some smaller companies to do well overall, and for some of the bigger cannabis ventures to become "extremely disappointing" on valuations.
He ended by explaining that putting all your eggs in one basket can be detrimental in the cannabis sector, and said that diversifying amongst companies that are strong brand leaders, acquisition targets or globally expanding will be an investor's golden goose to "capture that full growth."
One of the final questions was what the panelists consider the "sleeper stories" of the sector that will come to light in the next year. While Battley and Wagner both discussed hemp, Brody showed his enthusiasm for the medical market to further expand with legal research and development.
"I think that's going to be a huge market," he said.
Don't forget to follow us @INN_Cannabis for real-time news updates and stay tuned for cannabis stories from the MoneyShow!
Securities Disclosure: I, Olivia Da Silva, hold no direct investment interest in any company mentioned in this article.
Investing News Network websites or approved third-party tools use cookies. Please refer to the  cookie policy for collected data, privacy and GDPR compliance. By continuing to browse the site, you agree to our use of cookies.