Australia Investing
ASX Rare Earths Stocks: 5 Biggest Companies in 2023
Jun. 05, 2023 01:50PM PST
China is known for its dominance of the rare earths market, but Australian companies are making moves in the sector. Here's a look at the five biggest rare earth stocks on the ASX by market cap.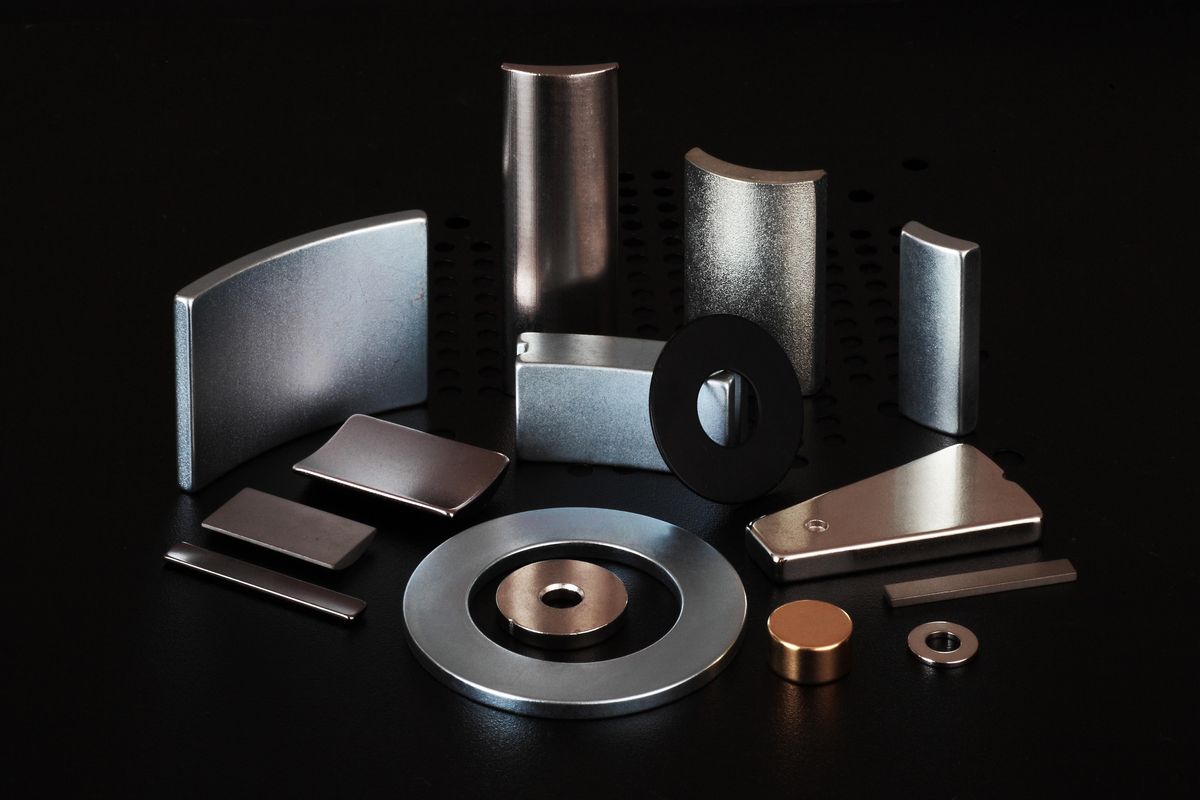 Over the past few years, rare earth metals have generally seen high demand and prices. Despite the macroeconomic factors that affected the market in 2022, experts are optimistic about what may happen in 2023.
Rare earth elements (REEs) are key metals for high-tech applications, including permanent magnets, which have widespread potential, especially in the technology and electric vehicle sectors.
This year, following the same trend seen in 2022, countries around the world will continue trying to secure rare earths from sources outside of China — which is good news for rare earths companies in Australia.
---
For investors interested in getting a foot in the market, below is a list of the largest ASX-listed rare earths stocks by market cap. Data for this stocks list was collected using TradingView's stock screener on May 31, 2023.
1. Lynas
Market cap: AU$7.14 billion; current share price: AU$7.62

Lynas (ASX:LYC) is the largest rare earths developer in Australia, as well as the only significant rare earth materials producer in the world outside of major powerhouse China. Focused on integrated delivery, Lynas is a miner and supplier of high-grade rare earths. According to the company, its Mount Weld asset in Western Australia is one of the highest-grade rare earths mines in the world.
During its third fiscal quarter, the company reported record production for neodymium and praseodymium (NdPr) at 1,725 tonnes. Its total rare earth oxide production reached 4,348 tonnes during the same period.
2. Iluka Resources
Market cap: AU$4.87 billion; current share price: AU$11.50
Iluka Resources (ASX:ILU) has decades of experience in the mining industry, mostly in the production of zircon and high-grade titanium-dioxide-derived rutile and synthetic rutile. However, in recent years, it has developed a rare earths portfolio.
At its Eneabba operation in Western Australia, Iluka has a strategic monazite-rich mineral stockpile that it plans to extract and process. The company is currently working on a feasibility study for a fully integrated rare earths refinery at Eneabba, which would produce separated rare earth oxides from its own feedstock and potentially from third party feedstock as well.
Iluka's Wimmera project in Victoria, Australia, has the potential to be a long-term supplier of zircon and rare earths. In its review for the quarter ended March 31, Iluka states that, following a preliminary feasibility study conducted at its Wimmera project, the company's board approved AU$30 million in funding for a definitive feasibility study. Iluka expects to complete the study by the end of 2025.
3. Arafura Resources
Market cap: AU$813.65 million; current share price: AU$0.37
Arafura Resources (ASX:ARU) is advancing the feasibility-stage Nolans NdPr project in Australia's Northern Territory. The "shovel-ready" project has support from key government ministers. Arafura has plans for its Nolans project to be a vertically integrated NdPr operation with processing facilities on site.
In April, the company signed an offtake agreement with Siemens Gamesa Renewable Energy that commences in 2026. This agreement guarantees a five year contract under which Arafura will supply Siemens Gamesa with NdPr from its Nolans project. The supply deal will kick off at 200 tonnes for the first year, before increasing over time as the project reaches nameplate production.
4. Hastings Technology Metals
Market cap: AU$259.85 million; current share price: AU$2.05
Hastings Technology Metals (ASX:HAS) is an Australian exploration and development company whose goal is to become a leading rare earths supplier, specifically for NdPr for the permanent magnets sector. Hastings is currently focused on its two rare earths projects in Western Australia: the Yangibana project and the Brockman project. The Yangibana project is looking to produce a mixed rare earth carbonate to be processed off site.
In an announcement from early May, Hastings finalized a binding term sheet with GR Engineering, which is set to design and construct the Yangibana beneficiation plant to ensure successful, on-time delivery of the first concentrate by Q1 2025.

5. Northern Minerals
Market cap: AU$198.01 million; current share price: AU$0.04
Northern Minerals (ASX:NTU) is a rare earth minerals exploration and production company based in Australia. The company's projects are the Browns Range and John Galt projects in Western Australia and the Boulder Ridge project in the Northern Territory. Northern Minerals' main focus is the Browns Range project, which includes the Wolverine deposit.
Northern Minerals is developing Browns Range through a three stage system, and the project has already been producing heavy rare earth carbonate since 2018. The company is currently working on a definitive feasibility study for a commercial-scale mining operation and beneficiation plant at Browns Range that will respectively extract and process ore from the Wolverine deposit.
In mid-May, the company received AU$5.9 million from the Australian government through the Critical Minerals Development Program. Northern Minerals plans to use the funds for three work programs that all help accelerate production at Wolverine.
FAQs for ASX rare earths stocks
What are rare earths?
Rare earths are a category of elements that share many chemical properties. In fact, all but two — yttrium and scandium — are also called lanthanides. These elements are commonly found in the same deposits and are necessary for diverse technological applications such as rare earth magnets.
In total there are 17 rare earth elements, and they are split into light and heavy rare earths, with each segment being grouped together on the periodic table. On the light side, there are cerium, lanthanum, praseodymium, neodymium, promethium, europium, gadolinium and samarium, and on the heavy side there are dysprosium, yttrium, terbium, holmium, erbium, thulium, ytterbium, yttrium and lutetium.
Which countries have the most rare earths?
In terms of both rare earths reserves and rare earths production, China is the frontrunner by a long shot, with 44 million tonnes of reserves and 210,000 tonnes of production in 2022. However, Vietnam, Brazil and Russia all also have reserves above 20 million tonnes. With regards to production, the US is in second place at 43,000 tonnes due to the Mountain Pass mine in California, and Australia is in third place with 18,000 tonnes.
What makes rare earths rare?
Rare earths are actually relatively abundant in the Earth's crust, contrary to what their name suggests. However, they're quite dispersed instead of being found concentrated in specific areas, which means locating economic deposits to mine is difficult.
As China controls much of global rare earths production, many countries have deemed them critical minerals and are prioritizing supply chain security.
Article by Marlee John; FAQs by Lauren Kelly.
This is an updated version of an article originally published by the Investing News Network in 2018.

Don't forget to follow us @INN_Resource for real-time updates!
Securities Disclosure: I, Marlee John, hold no direct investment interest in any company mentioned in this article.
Securities Disclosure: I, Lauren Kelly, hold no direct investment interest in any company mentioned in this article.
Investing News Network websites or approved third-party tools use cookies. Please refer to the cookie policy for collected data, privacy and GDPR compliance. By continuing to browse the site, you agree to our use of cookies.