Experts: Better Fundamentals, Energy Concerns Make This Uranium Bull Market Different
Sep. 07, 2022 02:00PM PST
Uranium Investing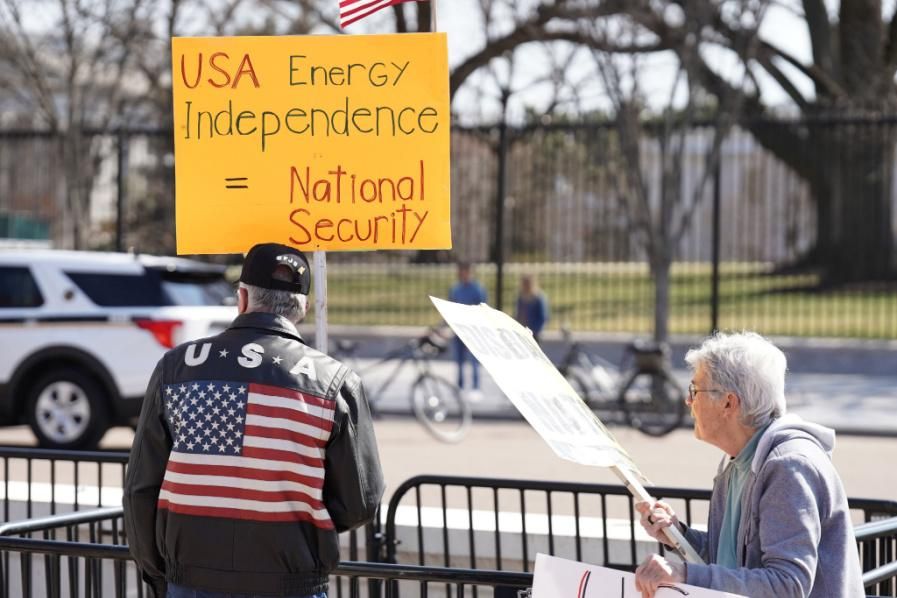 The US is the largest consumer of uranium, purchasing more than 45 million pounds of the energy fuel annually, yet the country only produced 21,000 pounds of U3O8 in 2021.
As many commodities battle the headwinds of inflation and weak demand, the uranium market has maintained its growth trend, adding 17 percent to its spot price year-to-date.
Since early March, values have consistently held above US$50 per pound for the first time in a decade, propelled by positive short- and long-term fundamentals for the nuclear fuel sector.
There are also growing concerns around energy security, which have been heightened by the Russia-Ukraine war.
---
Russia accounts for large percentages of both uranium conversion and enrichment capacity, both of which are key processes in the nuclear fuel cycle. The industry's reliance on Russia was highlighted in the weeks following its invasion of Ukraine, when U3O8 prices spiked to a 12 year high of US$65 on April 19.
With the uranium price now holding above US$50, continued questions around energy security, the move to decarbonization and the need for more electricity are all catalysts for the energy fuel.
These topics were top of mind at the annual Rule Symposium, held in late July. At event, the Investing News Network spoke with Ross McElroy, CEO, president and director of Fission Uranium (TSX:FCU,OTCQX:FCUUF).
McElroy, whose company is advancing the PLS project, located in the Athabasca Basin region of Saskatchewan, Canada, explained that the uranium market feels different now than it has in the past.
"I think we're really in the early innings of a bull uranium market," he said. "And to be honest, the fundamentals are far superior in this cycle than they were in the early 2000s. I think we were maybe a little optimistic back then."
Nuclear energy's role as a primary source of low-carbon electricity generation is a growing demand catalyst.
Paired with hydropower, nuclear power provides three-quarters of the globe's low-carbon electricity. This segment will continue to grow as more nuclear power plants are brought online around the world.
"If we just harken back to the early 2000s, China really wasn't much of a factor at the time, they had very few nuclear reactors," he said. "Well, over the last 20 years, they've been building their nuclear fleet … I just think the fundamentals are far stronger (now), and they're going to be for decades."
Clean electricity key to decarbonization
Growing the electricity sector in a clean and sustainable way is especially important for decarbonization. According to the International Energy Agency (IEA), electricity demand is anticipated to climb 2.4 percent this year after growing by 6 percent in 2021. The pace is expected to remain steady into 2023 and beyond.
"The need for electricity is growing and growing and growing; everything is becoming electrified right now," McElroy said, pointing to the rising number of electric vehicles. Providing the electricity needed to power this new wave of automobiles will play a major role in whether they can roll out successfully.
"(Then) you start talking about climate change, bringing that in and dealing with clean, green energy — there's very few real solutions for that," he continued. "And nuclear is, I think, really starting to take its rightful place as the primary alternative for fossil fuels."
Widely considered to be in the midst of a renaissance, nuclear power is now being considered around the globe as an important linchpin to emissions-reduction goals. This was highlighted during the Rule Symposium by Scott Melbye, vice president of Uranium Energy (NYSEAMERICAN:UEC) and CEO of Uranium Royalty (TSXV:URC).
"Quite simply, our transition to clean, green energy has not gone very well so far," he said during a presentation at the event. "That doesn't mean it's not a cause we should pursue — we should pursue abundant clean energy. But we have to follow the math and science and not just blindly go into ideology."
Educating the public about nuclear power, which is both cleaner and safer than fossil fuels, is also an important part of the path forward — despite its advantages it still suffers from a bad reputation. "In the 60 year history of civil nuclear power generation, with over 18,500 cumulative reactor-years across 36 countries, there have been only three significant accidents at nuclear power plants," according to the World Nuclear Association.
Additionally, as Dr. Hannah Ritchie, head of research at Our World in Data, wrote in a 2020 report on energy, when calculating deaths from both accidents and air pollution per terawatt hour, nuclear is much safer.
"Nuclear energy, for example, results in 99.9 percent fewer deaths than brown coal; 99.8 percent fewer than coal; 99.7 percent fewer than oil; and 97.6 percent fewer than gas," her document reads.
Energy security is national security
Surging prices for oil and gas following Russia's invasion of Ukraine have furthered heightened concerns around energy security and energy independence. The conflict has caused related supply chain challenges, and residual COVID-19 issues have also impacted the alternative energy (solar, wind, nuclear) market.
"The world is in the midst of the first truly global energy crisis, triggered by Russia's invasion of Ukraine, and the electricity sector is one of the most heavily affected," Keisuke Sadamori, the IEA's director of energy markets and security, said in a statement released in mid-July. "This is especially evident in Europe, which is experiencing severe energy market turmoil, and in emerging and developing economies, where supply disruptions and soaring fuel prices are putting huge strains on fragile power systems and resulting in blackouts."
Sadamori went on to say that while the current predicament has forced governments to implement emergency measures to meet the immediate challenges, they need to also "focus on accelerating investment in clean energy transitions as the most effective lasting response to the current crisis."
UEC's Melbye also touched on the precarious nature of European energy, particularly in Germany. In 2011, the country decided to close all 17 of its nuclear reactors in response to Japan's Fukushima nuclear accident, and it is now reliant on natural gas out of Russia and coal.
"Germany's number one source of electricity today is coal," Melbye said, adding that the country's emissions have risen in recent years. "But where it's really caused a security crisis within Europe is their reliance on natural gas from Russia, which was their go-to form of energy; (that) has really caused them to be compromised in dealing with Russian aggression in Ukraine, and has a number of other geopolitical and national security implications."
Fortifying national energy sectors will be contingent on building out domestic production and supply chains. Despite being next door to Canada, the world's third largest uranium-producing country, the US imports 60 percent of its U3O8 from Russia, Kazakhstan and Uzbekistan.
"(Energy security) is the other new aspect" Fission's McElroy said. "We've always kind of highlighted the fact that North America, Canada in particular, is a secure, geopolitically safe jurisdiction." Until the US can bolster its own domestic production, increasing imports from Canada would aid in both energy and national security.
"In today's world, and obviously with the events going on with Russia and Ukraine, there's a much greater emphasis on the safety of jurisdictions," McElroy said.
"We're blessed in Canada by having the best uranium deposit anywhere on the planet, the highest grade, most economically viable, but now you're (also) in one of the safest geopolitical jurisdictions."
Currently the US is the largest consumer of uranium, purchasing more than 45 million pounds of the energy fuel annually, yet the country only produced 21,000 pounds of U308 last year.
"I think it really puts Canada in just a prime position," McElroy said.
Don't forget to follow us @INN_Resource for real-time updates!
Securities Disclosure: I, Georgia Williams, hold no direct investment interest in any company mentioned in this article.
Editorial Disclosure: The Investing News Network does not guarantee the accuracy or thoroughness of the information reported in the interviews it conducts. The opinions expressed in these interviews do not reflect the opinions of the Investing News Network and do not constitute investment advice. All readers are encouraged to perform their own due diligence.
Investing News Network websites or approved third-party tools use cookies. Please refer to the cookie policy for collected data, privacy and GDPR compliance. By continuing to browse the site, you agree to our use of cookies.