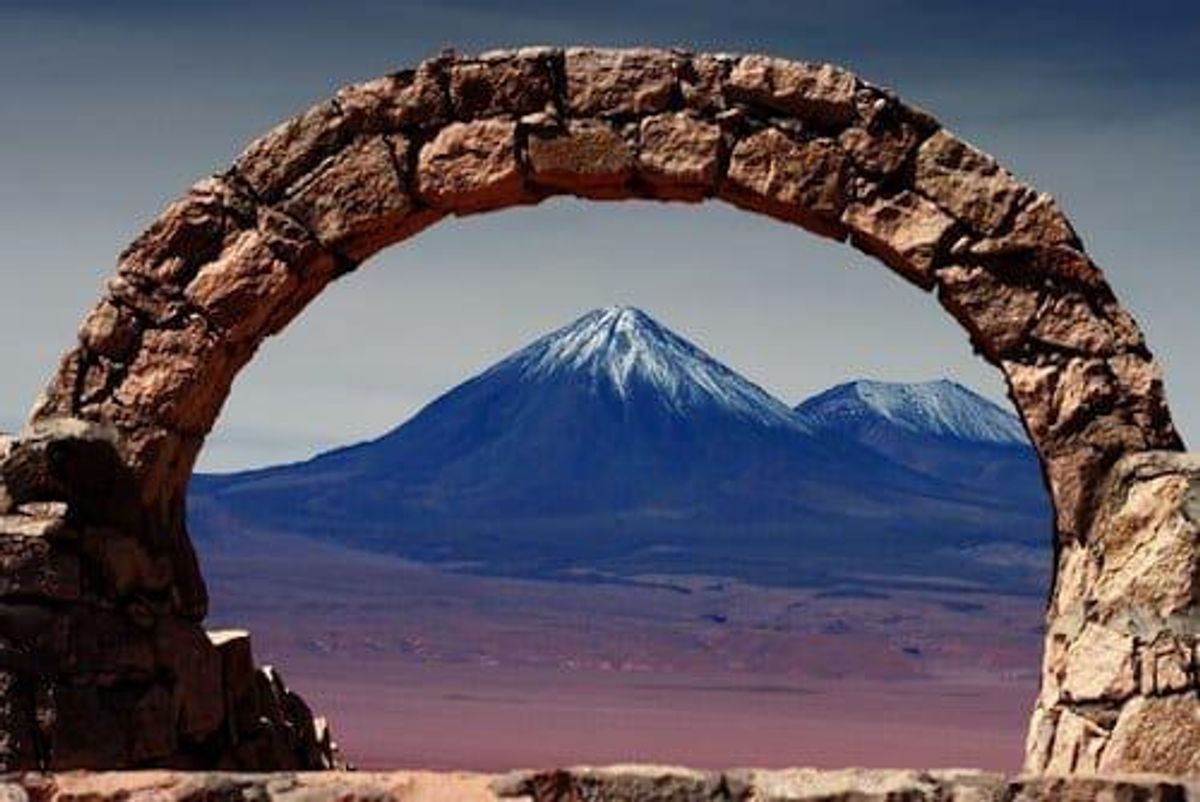 The Atacama Desert has drawn a lot of investment attention in recent years with the lithium triangle's domination of the global lithium market.
The Atacama Desert of South America has drawn a lot of investment attention in recent years with the lithium triangle's domination of the global lithium market.
Located in the driest sub-region of the 7,000 kilometer-long Andes mountains range and traversing the border between northeastern Chilean and northwestern Argentina, Atacama's mineral endowments extend beyond high-grade lithium.
Atacama Desert is where the world gets copper
Long before lithium hit the world stage, the Atacama Desert was recognized as one of the richest regions on earth for copper. In fact, the region hosts some of the world's largest copper porphyry deposits held by some of the industry's biggest players. The enormous size, polymetallic nature, decades-long mine lives and high production rates associated with these deposits rank them as among the world's most valuable sources for the red metal.
Also host to a wealth of gold and silver as well as molybdenum, iron and zinc, Atacama owes its mineral legacy to its prime location within the Andes and the eastern portion of the Ring of Fire—a geological fault line encircling the Pacific Ocean that contains numerous copper and gold deposits.
Responsible for about 5 percent of the world's total copper output, the Escondida mining complex in Chile produces more than 1 million tonnes per year from two operating supergene-enriched copper-molybdenum porphyries. Escondida is co-owned by a consortium that includes BHP Billiton (NYSE:BHP,ASX:BHP,LSE:BLT) and Rio Tinto's (NYSE:RIO,ASX:RIO,LSE:RIO).
The Collahuasi mine, the world's second-largest copper mine, is to the north of Escondida. Collahuasi produces about half a million tonnes of copper each year and contains one of the largest copper reserves in the world. The mine is owned by majors Anglo American (LSE:AAL), and Glencore (LSE:GLEN), and a Japanese consortium led by Mitsui (NASDAQ:MITSY) and Nippon.
Atacama is also home to El Tienente, the world's sixth largest copper mine by reserve and operated by Chilean state owned Codelco, the world's number one copper producer. Codelco plans to extend mine life at El Teniente to 50 years by adding a deeper access level at the mine to access to maintain its yearly output of nearly a half million tonnes of copper.
Atacama's precious metals potential is best reflected in Pascua Lama, a high-sulphidation gold-silver-copper deposit being developed by the world's top gold producer Barrick Gold (TSX:ABX, NYSE:ABX). Pascua Lama straddles the Argentina-Chile border in the southern portion of the Atacama Desert. Once in operation, the mine is projected to produce about 850,000 ounces of gold and 35 million ounces of silver each year in the first five years of its expected 25-year mine life.
The best of both worlds
The presence of high-sulphidation epithermal deposits such as Pascua Lama in a copper-porphyry rich geological environment like the Atacama Desert is not surprising. For one, large-scale mineralized systems in fault line-associated regions like the Andes often host a variety of deposit types within the same area. Secondly, high-sulphidation epithermal gold-silver-copper deposits are believed to have been created by the same systems that lead to copper porphyry deposits so these two types are often found together.
Filo Mining's (TSXV:FIL) wholly-owned Filo del Sol project, located on the border between Argentina's San Juan Province and Chile's Region III, is another example. Filo del Sol hosts a high-sulphidation epithermal copper-gold-silver deposit associated with a large porphyry copper-gold system. The 2017 Preliminary Economic Assessment for Filo del Sol shows a $705 million NPV (8 percent) and 23 percent IRR on the oxide portion of the resource. The deposit is copper dominant with valuable gold and silver credits.
While managing the development of a mineral project that spans across the border of two countries may seem more than challenging, Filo Mining President and CEO Adam Lundin told INN that the Mining Integration and Complementation Treaty between Chile and Argentina provides an excellent framework for the development of cross border mining projects.
"The agreement put in place by these two great mining jurisdictions outlines a binational protocol which allows a company like Filo Mining to move freely across the border with equipment and personnel," said Lundin, whose company is a member of the Lundin Group. Another company in the Lundin Group is Lundin Mining Corporation which owns 80 percent of the Candelaria mine in Chile's Atacama Province, producing 147,086 tonnes of copper in 2016. The Lundin Group was also responsible for the discovery of the Veladero gold mine, now owned by Barrick, in Argentina's San Juan Province.
Both Chile and Argentina are stable economies currently led by pro-mining governments. Chile, with its long mining history, is by far the most favored jurisdiction in South America. The country's mining industry is well supported by energy infrastructure, established transportation networks and mining goods and services providers. The mature mining nation is also well-stocked with skilled labor and experienced mining specialists.
While it's mining industry is not as advanced as Chile, Argentina's current government is increasingly adopting a more mining-friendly stance. "Under President Mauricio Macri, opportunities for miners are improving. Macri took office two years ago vowing to undo protectionist policies and lure investors," according to Bloomberg. Macri's pro-mining decisions include ending currency controls, eliminating a five-percent export tax on metals, lifting a ban on companies sending profits overseas and VAT refunds.
Mining projects in the Atacama region with a footprint on both sides of the border will find that Argentina has one critical advantage over its Chilean neighbor: access to groundwater. In an effort to confront water scarcity in indigenous communities of the northern regions, Chile has placed restrictions on water rights for mining companies.
"On the Chilean side, there are water access challenges that don't exist in Argentina where groundwater water is more abundant. Chile is no longer issuing any permits to pull water from local aquifers, so companies have to build a desalination plant and then pipe water to the project," said Lundin. "Since a large part of our resource and infrastructure is on the Argentina side, we're not faced with such restrictions and that will have a positive impact on the CAPEX for building out the mine at Filo del Sol." Filo Mining is targeting early 2019 for a completed pre-feasibility study on the project.
Infrastructure and energy markets to drive copper demand
Copper's robust market fundamentals of the past few years are expected to continue on rising demand from global infrastructure projects and the increased momentum in the electric vehicle (EV) and renewable energy markets. These latter two are surprisingly heavily intertwined with copper—one of the world's best electrical conductors.
"[T]he EV story is generally positive for copper over the long term. Both in terms of the metal used in the vehicles themselves and also the power distribution infrastructure required to charge the batteries," Paul Benjamin, research director at Wood Mackenzie, told INN.
According to Citigroup, conventional cars use 23 kilograms of copper compared to 51 kilograms in plug ins and 77 kilograms in EVs.
In the coming years, the world will need more copper and there is no better place to turn than South America's Atacama Desert.
This article was first published by the Investing News Network in May 2018.
This INNSpired article was written as part of an advertising campaign for a company that is no longer a client of INN. This INNSpired article provides information which was sourced by INN, written according to INN's editorial standards, in order to help investors learn more about the company. The company's campaign fees paid for INN to create and update this INNSpired article. INN does not provide investment advice and the information on this profile should not be considered a recommendation to buy or sell any security. INN does not endorse or recommend the business, products, services or securities of any company profiled. If your company would benefit from being associated with INN's trusted news and education for investors, please contact us.
Investing News Network websites or approved third-party tools use cookies. Please refer to the  cookie policy for collected data, privacy and GDPR compliance. By continuing to browse the site, you agree to our use of cookies.