Overview
"The royalty business is a unique and amazing business because you get leverage … a gold royalty company is a leverage tool a million miles long," said EB Tucker, Author of "Why Gold? Why Now?"
Empress Royalty (TSXV:EMPR,OTCQB:EMPYF) is a royalty and streaming creation company that provides investors a strategic approach to investing in gold and silver. Since listing in December 2020, Empress has built a diversified portfolio of 17 precious metal investments and is actively investing in mining companies with development and production stage projects who require additional non-dilutive capital. Empress applies a financially disciplined approach to investing in these cost-effective operations, with strong, experienced management teams and excellent exploration potential. The Company has strategic partnerships with Endeavour Financial and Terra Capital which allow Empress to not only access global investment opportunities but also bring unique mining finance expertise, deal structuring and access to capital markets.
A royalty allows Empress to receive payment based on a percentage of gold or silver produced at a mine, or the revenues or profits generated from the sale of those minerals at a mine, in exchange for an initial investment. A metal stream provides Empress the right to purchase a portion of one or more metals produced from a mine in exchange for non-dilutive capital, at a price determined for the life of the transaction by the purchase agreement.
The Empress business model capitalizes on the stable cash flow and long-term capital gains of streaming and royalty investments in the mining industry. Focusing on global gold and silver projects, Empress aims to create a diverse and robust portfolio of investment opportunities that will create value for its shareholders, as well as its strategic mining industry partners. By following this strategy, Empress is able to invest in mining companies without diluting their shareholders, while also generating consistent revenue for its shareholders.
Company Highlights
Empress Royalty (TSXV:EMPR,OTCQB:EMPYF) is a precious metals royalty and streaming creation company.
Diversified portfolio includes 17 investments in precious metals, focusing on quality opportunities.
Company generates revenue, forecasting US$28 million by 2025.
Board members and management completed over US$6 billion in mining finance transactions, enabling deal flow access.
Developing a robust pipeline, evaluating US$75 million of potential investments.
Strategic relationships with Endeavour Financial and Terra Capital, who provide global mining finance networks to generate deal flow.
Over 250 years of combined management and board experience in mining finance with over US$6 billion completed transactions.
Strategic Partnerships
Endeavour Financial
Endeavour Financial has offices in London, UK and George Town, Cayman Islands. It's one of the top mining financial advisory firms globally, founded in 1988, and since completing US$500 million of royalty and stream financing and US$8 billion of debt financing. The company maintains a reputation of achieving success through its diverse team with experience in both natural resources and finance, with professionals including investment bankers, geologists, mining engineers, cash flow modellers, and financiers.
Terra Capital
Terra Capital is a boutique investment management fund, incepted in June 2010 and significantly outperforming all benchmarks and becoming a leader amongst its peers. Terra Capital partners with investee companies with proven management teams, clean capital structures, positive catalysts, projects with world class potential, low operating and capital costs, and locations in stable jurisdictions. The strategic partnership represents Empress Royalty's gateway into the Australian investment market.
Portfolio
Pinos Project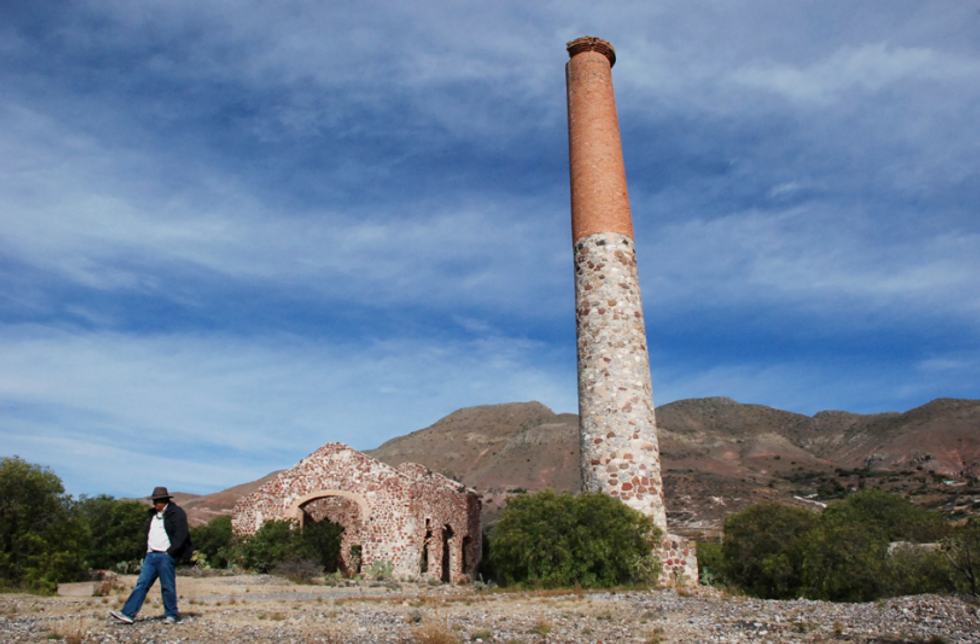 Empress Royalty has recently completed a one percent net smelter return royalty for the near term, cash producing Pinos project in Mexico with Candelaria Mining. The Pinos project is 100 percent owned by Candelaria Mining (TSXV:CAND) and is located in the state of Zacatecas, the second largest gold producing district in the country after Sonora.
The Pinos project's preliminary economic assessment (PEA) plans for average yearly production of approximately 12,700 ounces of gold equivalent for a life of mine of seven years with potential for growth. With all permits in place and funding secured, plans are to construct a mining operation that will process 200 tonnes per day, which will rise to 400 tonnes per day within two years of initial production.
Sierra Antapite Project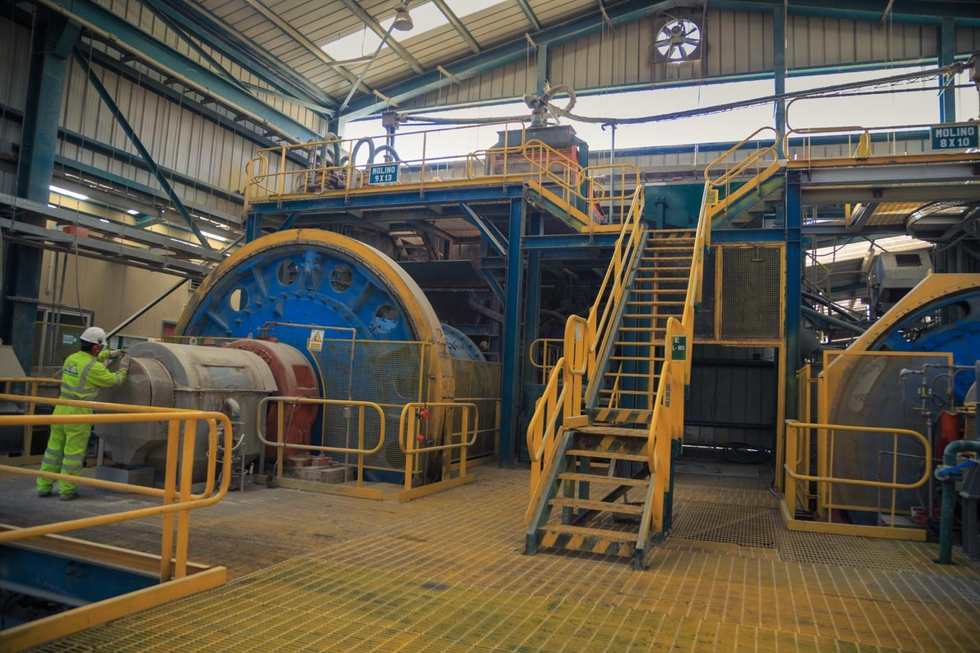 Empress Royalty has a 4.5 percent stream investment in this gold commodity, currently in the production stage. Operated and wholly owned by the Sierra Sun Group, it's located in Ocoyo, Peru. The partnership with Empress is enabling this mine to increase processing capacity from 750 to 1,000 tonnes per day. The mine has full permits and an established supply chain through two refiners, one in Peru and the other in Switzerland.
Tahuehueto
Empress Royalty recently acquired a 100 percent stream on a silver commodity in Durango, Mexico. The Tahuehueto silver project is wholly owned by Atalaya Mining (TSXV:ATLY,OTC Pink:ATLYF). In a friendly location, this mine is estimated to reach production in Q2 2022. The pre-feasibility study (PFS) completed in 2017 showed that the project had a 21 year mine life, at a production rate of 550 tonnes per day. The typical epithermal polymetallic deposits in this area of Mexico historically yields gold, silver, zinc, lead, and copper.
Manica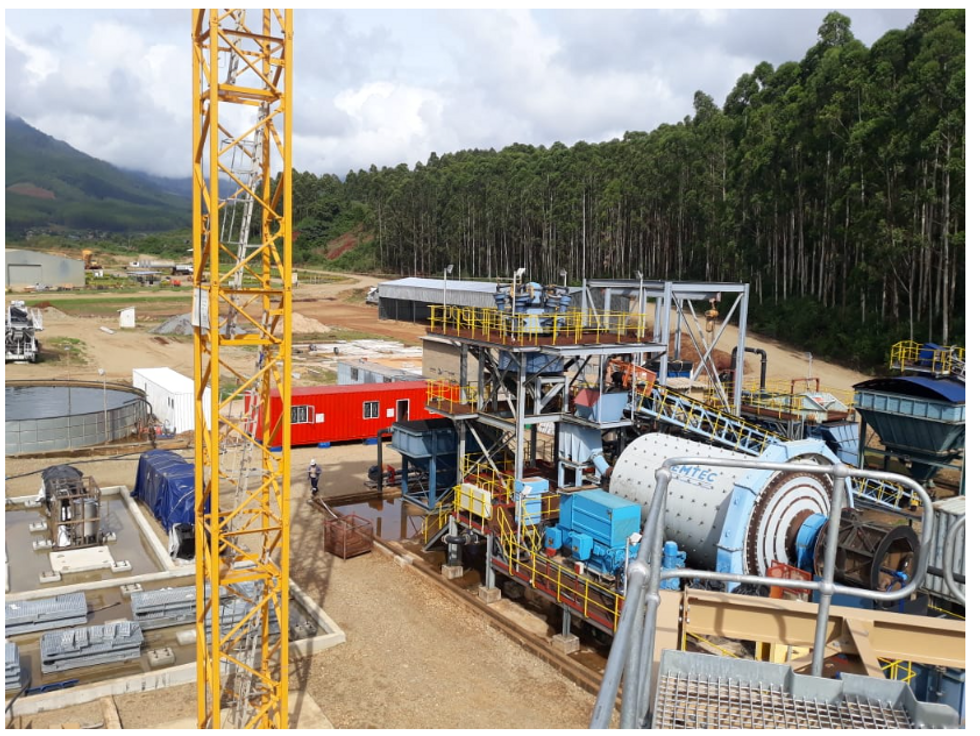 In early 2022, Empress increased its royalty to 3.375 percent in this gold mine, located in Mozambique, Africa. With estimated production in Q2 2022, the investment holds a value of US$3 million. The mine is owned and operated by Mutapa Mining & Processing (MMP), where Empress holds the royalty on gold sales for up to 95,000 ounces of gold. MMP intends to process the oxide and transitional ore through the installation of a processing plant that can handle up to 42,000 tonnes per month.
Management Team
Alexandra Woodyer Sherron - Director, CEO, President
Alexandra Woodyer Sherron has over 20 years of experience in the mining industry and currently serves as the director, CEO, president, and investment committee member of Empress Royalty.. Sherron started at PricewaterhouseCoopers before joining Endeavour Financial, a global mining finance advisory firm. During her investment banking career in London, Sherron was the director of structured financing and involved in the successful completion of over US$1.5 billion in financings.
David Rhodes - Executive Chairman, Director, and Investment Committee Chair
David Rhodes' career in the finance industry has spanned more than 25 years. In addition to his roles at Empress Royalty, Rhodes is the managing director of Endeavour Financial, one of the top mining financial advisory firms. Endeavour has an award-winning track record in the mining industry, specializing in arranging multi-sourced funding solutions for development companies. The company also has an asset management department and developing insurance business. Prior to joining Endeavour over 14 years ago, Rhodes was at Standard Bank London, Barclays Capital, and the Royal Bank of Scotland. At Standard and Barclays, he sourced, structured, and syndicated finance for mining projects and companies on a global basis. Having lived and worked in London and New York, Rhodes has international experience in North and Sourth American, European, Commonwealth of Independent States (CIS), and African markets. As a result, he has arranged over US$18 billion of funding for mining companies.
Jeremy Bond - Director and Investment Committee
Jeremy Bond has over 13 years of experience across funds management and financial advisory. He has run the Terra Capital Natural Resource Fund since 2010, returning over 300 percent since inception. Prior to Terra Capital, Bond worked at RAB Capital, a UK hedge fund, rated the "Best Energy and Natural Resource Fund'' by Hedge Fund Review and ranked number one in Barron's Hedge Fund 50 Global rankings in 2007, during Bond's tenure. Prior to RAB, he worked at Azure Capital, a boutique investment bank, facilitating numerous mergers and acquisition transactions, in addition to financings in the resources and small industrials sectors. Bond has bachelor's of commerce, economics, and arts degrees.
Paul Mainwaring - Director
Paul Mainwaring has over 15 years of experience in corporate finance; and, in the last 11 years whilst at Endeavour, has focused on financings in the natural resources sector. Mainwaring has extensive experience in cash flow modelling, financial analysis, valuation, debt advisory, deal structuring, and the negotiation, documentation, and execution of mining finance transactions and re-financings. Prior to joining Endeavour in 2006, he worked for PricewaterhouseCoopers in their valuation and strategy department. Mainwaring was involved in valuation assignments and corporate transactions across a range of sectors, having previously worked as a chemical engineer in the petrochemical and pharmaceutical industries. Paul is a chartered financial analyst (CFA) charterholder.
Wes Roberts - Director
Wes Roberts has master's of science and business administration degrees, in addition to being a professional engineer. Roberta is a professional mining engineer with over 35 years of experience specializing in the economic evaluation and development of mineral deposits. He has held numerous positions in the mining industry, which include Canada Talc, Derry Michener Booth & Wahl, Davey International, Bharti Engineering, GMP Securities, Inco, and Breakwater Resources. He served as vice president of corporate development and vice president of mining at the Canadian law firm Heenan Blaikie. Since then, Roberts has held positions as a mineral engineering consultant with Dorsey & Whitney, mineral engineer for Gravitas Mining and most recently as mining engineer at Principle Capital Partners. He holds a bachelor's of science degree and a master's of science degree, both with mining engineering specializations. Roberts also holds a master's of business administration in finance.
Natascha Kiernan - Director
Natascha Kiernan is a lawyer, independent director, and entrepreneur. Kiernan received her juris doctor degree from Columbia University and has held senior positions with several prominent international law firms, including 12 years in the New York and London offices of Skadden, Arps, Slate, Meagher & Flom. She has 18 years of experience advising governments, financial institutions, and corporations on complex, multi-billion dollar mergers and acquisitions and finance transactions involving mining, energy, and infrastructure assets. In addition to Empress Royalty, Kiernan serves as an independent director on the boards of Soma Gold (TSXV:SOMA) and Altaley Mining (TSXV:ATLY), and as a board member consultant to the BC Oil and Gas Commission. She is the founder and principal of Bellevue Strategic Advisory, which provides advice to corporate clients on transaction structuring, risk management, and corporate governance. Kiernan is a frequent lecturer and panel presenter on topics related to mergers and acquisitions, finance, and corporate governance. She acts as a regional ambassador for Women Get on Board; and, in 2020, was selected as a "Top 40 under 40" rising legal star by the Financial News.
Richard Vigil - Global Vice President
Rich Vigil has worked in the mining industry since 2005, first as a mine engineer for Freeport McMoRan, previously Phelps Dodge, at the underground Henderson mine and for a junior gold mining company. After completing his education, Vigil worked in equity research, covering the precious metals sector for the Cowen Group, previously Dahlman Rose, and later for RMB Resources, the merchant banking division of FirstRand in South Africa. In this position, he provided debt, equity, and pre-paid streams to the junior mining industry. Vigil later worked in the Corporate Lending Credit Group at Morgan Stanley covering Metals and Mining and the Oil and Gas industry. He has experience throughout the Americas, including Canada, the United States, Mexico, Peru, Brazil, Colombia, Argentina, and Chile. Vigil graduated cum laude from the Colorado School of Mines, where he studied mining engineering, and completed his master's of business administration from Tulane University, specializing in international business and finance.
Janet Meiklejohn - Chief Financial Officer
Janet Meiklejohn has over 25 years of experience, in corporate finance, institutional equity sales and, most recently, as Chief Financial Officer and member of the Executive Leadership Team for several high growth companies, both public and private. She was Vice President Institutional Equity sales with several leading Canadian Investment Banks, including Desjardins Securities, National Bank and Macquarie Capital, where she specialized in the the mining sector. Accordingly, she has an established network of renowned institutional investors. Janet has expertise in financial reporting, strategy, valuation, and governance, and currently serves as an independent director on the board of Forum Energy Metals (TSXV: FMC). She is a Chartered Professional Accountant (CA), retired member of the Institute of Chartered Business Valuators, and holds MBA from the Ivey School of Business.
Doris Meyer - Corporate Secretary
Doris Meyer is the corporate secretary of Empress Royalty, through Golden Oak. She gained her experience in the mining industry in performing the role of vice president, and finance and corporate secretary of Queenstake from 1985 to 2004. While at Queenstake, Meyer was a part of, or led, negotiations of joint venture and acquisition agreements, and equity and debt financings. She was a key member of the team that negotiated the acquisition of the Jerritt Canyon mine in Nevada. Meyer organized Golden Oak in 1996 and has provided publicly traded mineral exploration companies with administrative, financial reporting, and corporate compliance services for 23 years.

Kaitlin Taylor – VP Marketing and Investor Communications
Kaitlin Taylor started working in the mining industry with Boreal Metals and in the banking industry at BlueShore Financial. She has experience in office management, investor communications, public company social media and marketing, financial services, and executive assistance. Taylor attended Capilano University and obtained her bachelor's of business degree, with a focus on international business. She also studied at the University of Hertfordshire in London, UK.
Ben Meyer - Assistant Corporate Secretary
Ben Meyer is the assistant corporate secretary of Empress Royalty, through Golden Oak. Meyer has worked in the mining industry for over 10 years and has completed the legal administrative assistant and paralegal programs at the University of the Fraser Valley.
Board of Advisors
Rick Mazur - Director
Rick Mazur is CEO and director of Forum Energy Metals, a director of Impact Silver, and a director of Midnight Sun Mining. Mazur, professional geologist, is a geoscientist who has held positions in the international exploration and mining industry for over 40 years. During his tenure, Mazur worked as a project geologist, financial analyst, and senior executive on uranium, gold, base metals, coal, and industrial minerals projects. Mazur graduated with a bachelor's of science degree, specializing in geology, from the University of Toronto in 1975, subsequently obtaining a master's of business administration from Queen's University in 1985. Heworked for seven years as an integral member of the management team of Canamax Resources, which discovered, financed, and built three Canadian gold mines, two of which currently remain in production.
Allison Rippin Armstrong - Environmental, Social, and Governance (ESG) Advisor
Allison Rippin Armstrong is a biologist and environmental scientist with over 25 years of experience in permitting, regulatory processes, and environmental compliance, working with Indigenous organizations, resource companies, and regulatory agencies, including Indigenous, territorial and federal governments. She served as the vice president of sustainability at Kaminak Gold, until it was acquired by Goldcorp in 2016. Along the way, Armstrong found that her passion and calling leaned more to the areas of mentorship, advocacy, education, and training. As compliance specialist at the Ekati Diamond Mine, Armstrong was part of the team that led the mine toward ISO 14001 certification.During her tenure, she started an Environmental Awareness program that included the formation of an Environment Club with participation from all departments at the mine site. As an independent consultant Armstrong has worked in Yukon, Nunavut, Northwest Territories, British Columbia, Alberta, Ontario, Saskatchewan, Alaska, and Botswana. For the past three years, she has assisted Lucara Diamond with all matters related to environment, social matters, and governance. Armstrong is the chair of the board of Tectonic Metals.
David Laing - Technical Advisor
David Laing has more than 35 years of experience in mining operations, projects, engineering studies, mining finance, mergers and acquisitions, and corporate development in both precious and base metals. Formerly a technical director of Endeavour Financial, he is responsible for mine technical analysis and has previously held positions as chief operating officer at Endeavour Mining, Equinox Gold, True Gold Mining, and Quintana Resources. Laing has also held senior positions at Standard Bank, technical consulting roles at MRDI, and various positions at Billiton and Royal Dutch Shell's mining business. Laing brings significant global technical expertise to Empress Royalty.
Request an Investor Kit
EXCITING upcoming projects!
IN-DEPTH reliable insights!
SUCCESSFUL growth strategies!
VALUE-BASED content!
Empress Royalty