Battery Metals
EV Outlook 2022: Sales to Have Another Stellar Year in Key Markets
Feb. 02, 2022 02:00PM PST
INN talked to experts about how the electric vehicle industry fared in 2021, and what its future looks like in 2022 and beyond.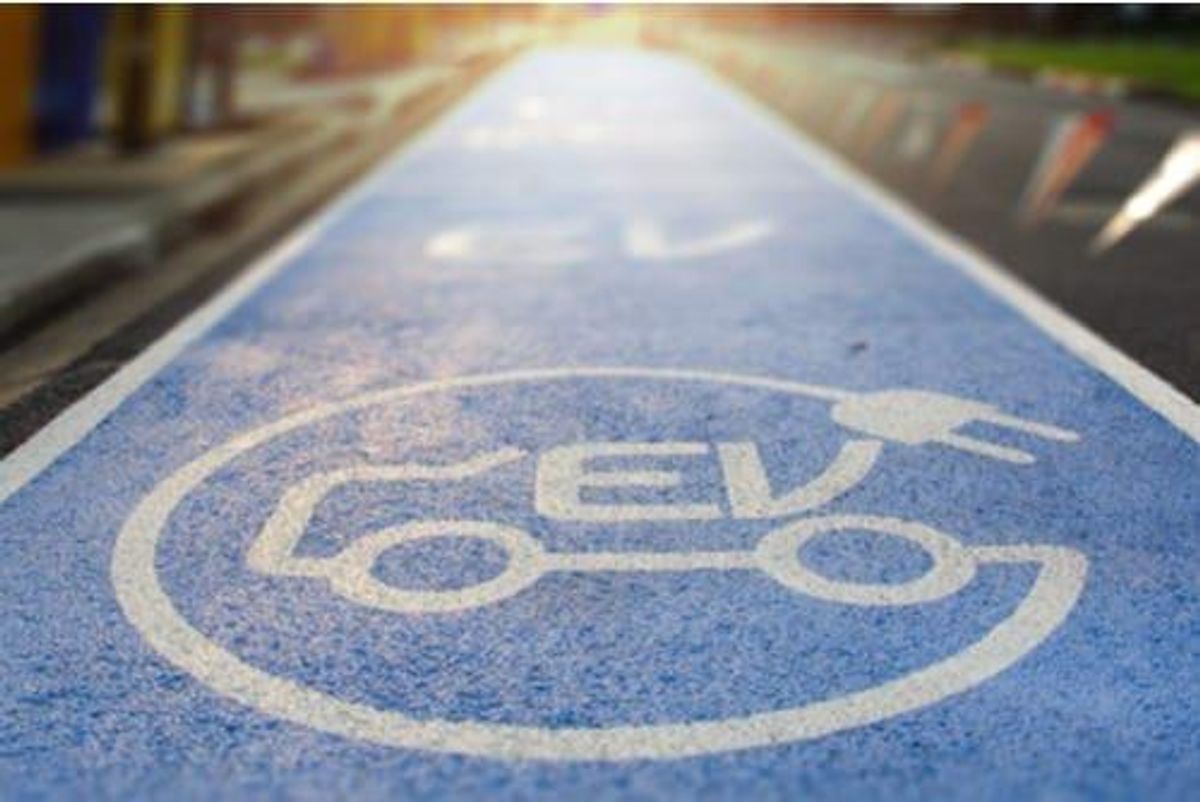 Click here to read the previous EV outlook.

The electric vehicle (EV) revolution has been top of mind for battery metals investors for quite some time now, but 2021 was the year that saw an uptick in EV demand finally materialize.
Demand in large markets, such as Europe, continued to soar after strong 2020 sales numbers around the world.
Given the importance of the EV narrative for battery metals and all the commodities associated with the EV supply chain, the Investing News Network (INN) reached out to analysts and experts in the space to ask for their thoughts on what happened last year and what the EV outlook is moving forward.
---
EV trends 2021: Demand soars in key markets
The EV story has unmistakably been getting stronger and stronger, pushing many investors to consider metals riding this green wave for the first time ever (or in years).
"2021 was the year when EVs finally took off; they became an important player in the market," Felipe Munoz of JATO told INN in an interview. "We started to see more affordable models, wider offerings from many car makers, many different brands and in different segments."
Sales of EVs doubled last year, with most of the increase coming from Europe and China, which despite reducing its subsidy for EVs saw little impact on new energy vehicle (NEV) sales.
"In 2021, China exported around 300,000 NEV passenger vehicles," Charles Lester of Rho Motion told INN. These mostly came from Tesla's (NASDAQ:TSLA) Shanghai plant, which exported to Europe and other regions, resulting in more lithium-iron-phosphate vehicles in Europe.
Strong demand in China came from a rise in sales of low-cost, small-segment vehicles. Most notable was the SAIC-GM-Wuling Hongguang Mini EV, which had a market share of around 13 percent in 2021, Lester explained.
Other catalysts that drove demand in the country include Tesla kicking off production of the Model Y in Shanghai, making it the third highest sold EV, and BYD (OTC Pink:BYDDF,HKEX:002594) significantly ramping up EV production throughout 2021, selling over half a million vehicles.
"In 2021, the US lacked the same levels of growth that Europe and China experienced," Lester said. "Tesla and GM (NYSE:GM) did not add any new models to the table, and European OEMs delayed mass rollouts of new models in North America while they focused on markets closer to home."
Despite not growing at the same pace as other key regions, US registrations of battery EVs reached 2.95 percent from January to November 2021, compared with 1.8 percent in 2020, according to data compiled by IHS Markit.
Speaking about the EV industry in 2021, Stephanie Brinley of IHS Markit said the growth in EV sales was largely related to Tesla's increased capacity, although new vehicles from other automakers played a role too.
"In addition, the semiconductor shortage ultimately affected all automakers, and that included some EV production as well," she explained to INN. "Fewer EVs were produced than automakers planned to build, and demand outstripped supply — whether internal combustion engine (ICE) vehicle or EV, if more could have been built, more could have been sold."
Another 2021 trend was the introduction of EVs in different segments to accommodate consumer lifestyles.
"Automakers are choosing to launch EVs into the most popular segments and introducing more utility vehicles than traditional sedans at this stage," Brinley said. "Given this dynamic, we will see more EVs in the C- and D-SUV segments, though in the US there is also expansion in the full-size pickup segment."
JATO's Munoz pointed to the rising popularity of mini EVs in China as one of the main 2021 trends seen in terms of the diversification of EV offerings.
"These cars are pure electric and they're extremely cheap, very affordable," he said, adding that this wasn't just a China trend — in Europe, consumers started to see more affordable cars too.
"In 2021, we also started to see more electric SUVs, which are still quite expensive, but it's a good step forward because the industry, the consumers, demand these cars," Munoz said.
EV outlook 2022: Strong growth ahead
Last year brought record EV sales, with registration numbers in Europe, the US and China all growing.
In Europe, pure EV registrations surpassed the 1 million mark for the first time ever, jumping from 740,000 units in 2020 to 1.2 million in 2021; that represents a 63 percent increase, according to JATO data. In the US, registrations increased by a significant 78.3 percent, rising from 2020's 254,000 units to 2021's 453,000.
"In 2022, in Europe, electric cars are going to outsell diesel ones," Munoz said. "In 2021, global pure electric car sales reached around 4.6 million — in 2022 that number could be easily doubled."
In China, the country's EV subsidy program for passenger vehicles was cut by 30 percent starting from January 1, 2022, and will be terminated completely by 2023.
"This presents some downside risk to EV sales in China; however, the previous reduction this time last year did not have a big impact on EV sales," Lester said. "We do not expect the subsidy cut to cause any slowdown in penetration either, but the popular small car segment in China may be particularly price sensitive, and some of these vehicles will have to prove their value again at a new higher price."
Lester added that the presence of super-high-range vehicles will be another key development to watch in China.
In the US, the Build Back Better plan, which includes new EV tax credits, failed to pass into law. However, Lester doesn't see that as a major problem. "We do not expect this to have a detrimental effect on the US market in the short term, due to no apparent shortage of demand for vehicles," he said.
IHS Markit's Brinley said growth in EV sales will continue in 2022, with more vehicles available from more brands and in more segments, but the more meaningful impacts will be later in the decade and not this year.
Despite all the excitement around EVs and strong demand, Brinley pointed out that the transition to EVs from a market that is predominantly driven by internal combustion engines will take more than a decade.
"Currently, government regulations in many areas are driving movement toward a speedy transition, but there remain infrastructure, vehicle availability and choice issues which could ultimately slow the regulatory targets," she said. "Many of the OEM announcements in 2020 and 2021 regarding massive investments and increases in production capacity will come into play from 2024 and later."
EV outlook 2022: Companies to watch
When asked which companies are poised to gain in the year ahead, most analysts agree that Tesla is still ahead.
"Tesla will continue to perform well with Giga Texas and Giga Berlin expected to ramp up throughout 2022," Lester said. "BYD in China also has ambitious targets with the aim of 1.1 million to 1.2 million sales in 2022."
The Elon Musk-led company, however, started to see some competition rise in 2021, in particular from Chinese carmakers that have been able to introduce affordable models outside of the Asian country.
"In Europe, Volkswagen (OTC Pink:VLKAF,ETR:VOW3) will continue to increase its presence," Munoz said. "In the US, I would say Ford (NYSE:F) is expected to play a big role ... and ones to watch in 2022 are Korea's Kia (KRX:000270) and Hyundai (KRX:005380), whose cars are selling very well not only in Europe, but also the US."
For Lester, two promising startups in the US, Lucid Motors (NASDAQ:LCID) and Rivian (NASDAQ:RIVN), also have a big year ahead of them.

"They have both proved small-scale production capability of strong EV offerings and are now both public companies," he said. "2022 will test their abilities to ramp up and effectively manage mass production."
Looking further ahead, with many automakers planning to add more and more EV models, as well as increasing capacity for 2024 or 2025 and beyond, for Brinley it's just too early to say that 2022 performance is a good predictor of where an automaker may be in the "EV race" in 2028 or 2030.
"Automakers who are increasing production in 2022, or launching new EV products in 2022, will see more EV growth than those planning to increase capacity or launch new products after 2022, but it comes down to a product development and planning timing issue more than a reflection of consumer demand for one brand or vehicle or another," she commented to INN.
EV outlook 2022: Raw material price increases
In 2021, most raw materials essential for battery cathodes and anodes saw prices increase. Lithium hit an all-time high, and cobalt, graphite and nickel saw their own prices spike. As things stand, with demand outpacing supply for most key metals, prices could likely continue to put pressure on overall battery costs.
"It is likely that 2022 will still be characterized by high commodity prices, with the increasing risk of graphite being subject to a supply crunch," Lester said. "Battery prices are likely to see a first-time stabilization or even increase."
Commenting on the impact of raw material prices on EV sales, Munoz said if prices are going to go up in the coming months, it may also be the case for incentives.
"Governments cannot lose their momentum," he said. "The momentum is there, there are a lot of investments, so they cannot miss the opportunity right now, finally, when consumers are aware of the benefits."
In 2022, Lester believes the market may also start to see some non-lithium-ion batteries emerge (such as sodium-ion), the development of hybrid battery packs (such as NCM-LFP) and more solid-state battery news. "Recycling projects will also start coming to the forefront in 2022, especially with high commodity price rises," he added.
For Brinley, higher costs for EVs will have an impact going forward on efforts to encourage buyers of lower-cost vehicles to make the transition from ICE to EV offerings.
"If the cost can't come down to a point they can afford, they will remain blocked out of the segment," she said. "However, reducing the general cost of batteries and increasing scale for EVs will be the avenues for achieving any cost parity with ICEs, and that is not happening in 2022, but will happen later."

In 2022, and likely through 2026, EVs will continue to be priced higher than ICE vehicles, meaning they will be available to households that have more discretion in how much they spend on vehicles. For the analyst, inventory will be a bigger problem in 2022 than pricing.
"While production is expected to stabilize in the second half of the year, automakers will not have the ability to begin refilling their inventory levels until 2023 or 2024," she said. "EVs will see growth, but that will be constrained by the number of vehicles available in 2022 more even than consumer demand."
Don't forget to follow us @INN_Resource for real-time news updates!
Securities Disclosure: I, Priscila Barrera, hold no direct investment interest in any company mentioned in this article.
Editorial Disclosure: The Investing News Network does not guarantee the accuracy or thoroughness of the information reported in the interviews it conducts. The opinions expressed in these interviews do not reflect the opinions of the Investing News Network and do not constitute investment advice. All readers are encouraged to perform their own due diligence.
https://www.linkedin.com/in/priscilabarrera/
pbarrera@investingnews.com
Priscila is originally from Buenos Aires, Argentina, where she earned a BA in Communications at Universidad de San Andres. She moved to Vancouver for the first time in 2010 and fell in love with the city. A few years after she went to London, UK, to study a MA in Journalism at Kingston University and came back in 2016. She enjoys reading, drinking coffee and travelling.
Investing News Network websites or approved third-party tools use cookies. Please refer to the cookie policy for collected data, privacy and GDPR compliance. By continuing to browse the site, you agree to our use of cookies. 
Priscila is originally from Buenos Aires, Argentina, where she earned a BA in Communications at Universidad de San Andres. She moved to Vancouver for the first time in 2010 and fell in love with the city. A few years after she went to London, UK, to study a MA in Journalism at Kingston University and came back in 2016. She enjoys reading, drinking coffee and travelling.