The Saga Continues: ETF Securities Enters Silver Fix Race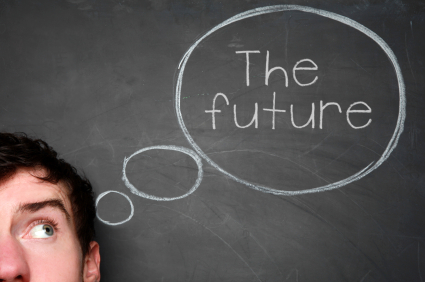 The disbanding of the London silver fix is just over two months away, and those eager to provide an alternative continue to come out of the woodwork. 
This week, it was ETF Securities, one of the largest providers of exchange-traded funds, that stepped forward. The firm said on Wednesday that it has provided the London Bullion Market Association (LBMA) with a "detailed proposal" and is "consulting market participants," according to the Financial Times.
In brief, ETF Securities' solution "would be based on the company's silver fund, which is backed by physical metal and traded on the London Stock Exchange," the news outlet explains. Specifically, those "wishing to buy or sell metal would deal using the LSE's electronic auction process, which lasts for five minutes and uses algorithms to calculate closing prices for shares at 4.30pm each day. Transfer of silver bars between the buyers and sellers would occur two days later."
The firm's proposal means that the list of those hoping to provide a silver fix alternative now numbers at least four — the London Metal Exchange, the Chicago Mercantile Exchange and Platts have all also stepped forward.
No word yet on which is shaping up to be the best choice, but according to a LBMA survey, market participants want to see an "electronic, auction-based system for setting a benchmark price with a broader base of contributors." And, the consensus seems to be that whichever organization — if any — is chosen, it will "be in a strong position to take over the under-fire gold fix." Though that fix has not been broken up, many market watchers believe it's only a matter of time.
Price update
Despite that excitement, the silver price has seen little activity thus far this week. From Monday to Wednesday it traded between $18.65 and $18.90 per ounce, kept within that short range by traders "biding their time" ahead of today's European Central Bank (ECB) meeting and tomorrow's release of US employment data, as per iNVEZZ.com.
Today, however, silver jumped up to $19.13, according to FastMarkets, on the news that the ECB has "cut its main refinancing rate to 0.15 percent from 0.25 percent and lowered its overnight deposit rate to -0.1 percent from 0 percent." While it's uncertain whether silver will be able to retain that gain longer term, the white metal was at least able to end the day at $19.04 per ounce.
Company news
On Wednesday, zinc-focused base metals miner Trevali Mining (TSX:TV,OTCQX:TREVF) announced that it has found two new zones of high-grade polymetallic mineralization adjacent to the Magistral Central deposit at its Peru-based Santander mine. The zones are called Fatima North and Fatima South, and the company notes that together with the discovery of the Rosa zone, they indicate "a large-to-very-large, long-lived Carbonate Replacement Deposit … system at Santander."
The next day, Avino Silver & Gold Mines (TSXV:ASM,NYSEMKT:ASM) commented on the development of the sixth level of its San Gonzalo mine, with David Wolfin, the company's president, CEO and director, saying it "continues to deliver good results, and ongoing underground drilling continues to intersect favorable alteration and mineralization."
The press release also discusses the 2014 drill program planned for the company's Avino property, located in Mexico. It is set to begin in June and will consist of 3,785 meters across 14 holes from surface and 940 meters across eight underground holes.
Junior company news
Homestake Resource (TSXV:HSR) said on Wednesday that Agnico Eagle Mines (TSX:AEM,NYSE:AEM) plans to undertake a $3-million exploration program at the Homestake Ridge property, located in British Columbia. The program, which will include over 7,500 meters of core drilling, "will start on a potential new mineralized zone called the Slide target," which is located near the Homestake silver deposit.
Earlier today, Kootenay Silver (TSXV:KTN) provided further results from six trenches from the strategic hand trenching and chip sampling program at its Mexico-based La Negra diatreme breccia prospect.
The company states in its press release that "[a]ll trenches returned silver mineralization throughout their length," and James McDonald, president and CEO of Kootenay, commented, "[a]ssays continue to show a remarkable consistency of silver mineralization across the entire exposed area of the Breccia. Moreover, petrographic work has led to the recognition that the silver mineralization is hosted in a silver chlorargyrite, a mineral that is amenable to low-cost heap leach mining, as well as a host mineral to other noted discoveries in Mexico."
Securities Disclosure: I, Charlotte McLeod, hold no direct investment interest in any company mentioned in this article. 
Related reading: 
The Silver Fix is Dead, Long Live — What Exactly?