3 Reasons the Silver Price is Bound to Rise
Many analysts believe the current low silver price is an opportunity to profit. Here are a few of the reasons they think that.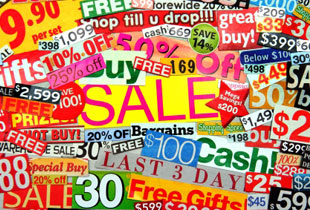 Silver managed to close Thursday at $17.37 per ounce after taking a steep fall to $17.04 the previous day.
The drop followed the news that litigation alleging silver price fixing on the parts of Deutsche Bank (NYSE:DB), The Bank of Nova Scotia (TSX:BNS) and HSBC Holdings (NYSE:HSBC) has been centralized in a Manhattan federal court; a strong US dollar also didn't help matters. The subsequent rise came after Wednesday's dramatic stocks sell off.
While it's good to see silver making some gains, it's admittedly difficult to be positive about its price given that the metal was above $21 just three months or so ago. That said, there are certainly some benefits to the current situation.
For instance, as Silver Investing News (SIN) has discussed at length, a low silver price means it's a great time to buy. Many analysts, including well-known silver guru David Morgan, are of that opinion, largely due to their belief that it won't be too much longer before the metal is driven back up again.
But why do they think that? Here's a brief breakdown of some of the reasons market watchers believe silver can't stay low for long:
Supply and demand: Speaking with SIN earlier this year, Andrew Chanin, co-founder of the PureFunds ISE Junior Silver ETF (ARCA:SILJ), laid out the reasons he believes a silver supply shortage is on the horizon. They include the metal's increasing industrial applications and growing investment demand, and more experts have come forward with numerous other reasons that miners likely will not be able to keep up with demand. Most recently, Money Metals Exchange issued a reminder in that vein.
Gold rebounding: Mineweb's Lawrence Williams points out in an article published on Tuesday that "[h]istorically, silver prices have sharply outperformed gold when precious metals prices are rising, and sharply underperformed when they are falling yet this pattern on the upside has just not yet started to appear." That, he believes, means if the gold price stays steady, silver could move up dramatically.
"The cure for low prices is low prices": Finally, as Morgan pointed out last week, there's the fact that "the cure for low prices is low prices." In other words, poor prices will eventually spur buying and that will push silver's price up.
All told, those are some pretty compelling reasons for investors to hold out hope about the white metal and not be too disheartened about its present issues.
Company news
Now that Q3 is over, quarterly results are flowing in from across the resource sector, and the silver space is no exception. This week, SilverCrest Mines (TSX:SVL,NYSEMKT:SVLC) released silver and gold production results from its Mexico-based Santa Elena mine, commenting that it put out 385,251 ounces of silver and 7,085 ounces of gold. Respectively, that's an increase of 90 percent and a decline of 2 percent from the year-ago quarter.
Meanwhile, Great Panther Silver (TSX:GPR,NYSEMKT:GPL) reported production results from its two Mexican silver operations. Together, they achieved record metal production of 890,641 silver equivalent ounces — that's a 13-percent rise from the year-ago quarter. Silver production also hit a record of 565,965 ounces, while gold output declined 11 percent, to 4,200 ounces.
Junior company news
Levon Resources (TSX:LVN) said Wednesday that it plans to pay US$9.85 million for 35,178,572 shares of common stock of Pershing Gold (OTCMKTS:PGLC). The purchase will give Levon about a 9.9-percent stake in the company. Levon also revealed that it is undertaking a $5.4-million private placement through which it will issue 27 million common shares.
Releasing less positive news that day was Bear Creek Mining (TSXV:BCM), which put out a corporate update, noting that it has put further cost-reduction measures in place. Though the company plans to complete "a modified and optimized feasibility study" for its Corani project in Q1 2015, it is eliminating "[g]enerative exploration." Christian Rios' position as vice president of exploration will also be eliminated.
That said, negotiations with the Peruvian government on a settlement regarding the Santa Ana project will continue.
Finally, Silver Mountain Mines (TSXV:SMM) announced the final drill results from holes completed this year at its Ptarmigan property in British Columbia. According to the company, the 28-hole program "successfully extended the known sub-surface extent of high grade, silver-rich, massive sulphide mineralization by approximately 110 metres from the 2012 drill hole intercepts above the Level 1 workings and approximately 160 metres from massive sulphides exposed at surface at Adit #2."
Securities Disclosure: I, Charlotte McLeod, hold no direct investment interest in any company mentioned in this article.
Related reading:
Silver Price Optimism Still in the Cards
Take Heart, Silver Bugs — It's a Great Time to Buy