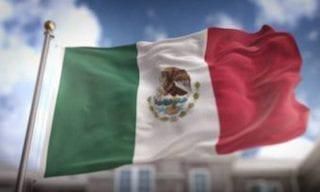 Which companies have Mexico silver mines? We've put together a brief overview that includes producers, plus explorers and developers.
Mexico is a world leader in silver production and has been the world's top silver-producing country for seven consecutive years. A huge number of companies have Mexico silver mines, and many are also exploring for the metal in the country.
Unsurprisingly, the country has a long history of commercial silver mining. Silver mining in Mexico dates back about 500 years, though initially the country wasn't the powerhouse it is today. Indeed, from the 1570s to the 1630s, mines in Peru overshadowed Mexican silver mines. By the 18th century, Mexico had gained the upper hand — silver accounted for over 70 percent of Mexico's exports from the late 16th century until the 1870s.
In modern times, Mexico's main exports have become vehicles, petroleum and machinery, but mining remains an important part of the country's economy. As mentioned, Mexico is consistently a major silver producer, and at this point it seems unlikely that its prospects will change in the near future — last year, second-place Peru produced 4,100 MT of silver compared to Mexico's 5,600 MT.
But which companies have Mexico silver mines or are exploring for silver in the country? The sheer number of companies in the space can be overwhelming, so below we've provided brief overviews of the main players in the industry and what they are up to today.

Mexico silver mines: Producing companies
Given its position as the world's largest silver producer, it should be no surprise that Mexico is home to a vast number of silver mines. Many major miners have silver-producing mines in the country, though of course the country is home to smaller producers as well. The list of producers below is arranged in descending order of market cap.
It's worth noting that most of the companies that mine silver, including the ones listed below, do not produce the white metal as a primary product. Silver is often mined as a by-product of gold, meaning that many of the Mexico silver mines listed below produce sizeable amounts of gold as well. Mexico is also a top gold-producing country, and the future of gold mining in the country looks bright.
Mexico silver mines: Exploration and development companies
While Mexico is home to a huge number of companies that produce silver, many companies are moving forward at silver projects that are still in the exploration and development phases. These companies may eventually tap into the country's vast silver riches, and may be worth considering.
The five companies below all have silver-focused projects in Mexico, and as of May 18, 2017 had market caps above C$20 million; they are listed in descending order of market cap. Read on to learn more about them and when they may bring Mexico silver mines into production.

Did we miss any Mexico silver mines or Mexico-focused silver companies that you think should be on this list? Please let us know in the comments! And don't forget to follow us @INN_Resource for real-time news updates.
This is an updated version of an article first published by the Investing News Network in 2010.
Securities Disclosure: I, Melissa Shaw, hold no direct investment interest in any company mentioned in this article.
Editorial Disclosure: Kootenay Silver is a client of the Investing News Network. This article is not paid-for content.