10 Banks Hit in US Probe on Precious Metals Price Manipulation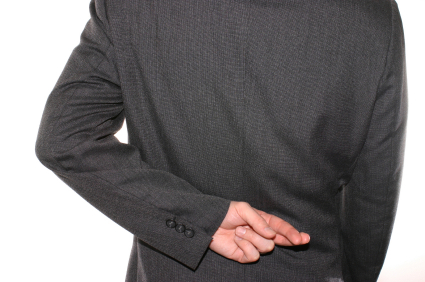 Price manipulation is always a contentious topic in the silver market, and this week it was in the spotlight even more than usual. The occasion? News surfaced that the US Department of Justice and the Commodity Futures Trading Commission (CFTC) are investigating nearly a dozen major banks for possibly rigging the precious metals markets. 
A report from The Wall Street Journal notes that prosecutors from the Department of Justice's antitrust division are looking at the London price-setting processes for gold, silver, platinum and palladium, while the CFTC has opened a civil investigation. The parties being investigated are: HSBC Holdings (LSE:HSBA,NYSE:HSBC), the Bank of Nova Scotia (TSX:BNS,NYSE:BNS), Barclays (LSE:BARC,NYSE:BCS), Credit Suisse Group (NYSE:CS), Deutsche Bank (NYSE:DB), Goldman Sachs Group (NYSE:GS), JPMorgan Chase (NYSE:JPM), Societe Generale (EPA:GLE) and UBS (NYSE:UBS).
That's a lot of big names, but according to the news outlet, it's HSBC that's been at the forefront thus far. The bank said in its annual report, released Monday, that it's received a subpoena from the CFTC regarding precious metals trading, while the Department of Justice is seeking documents from it as well.
Why now? 
It might come as a surprise to some investors that the Department of Justice and CFTC are moving in on the banks mentioned above at this time. After all, the problematic price-fixing systems they're thought to have been involved in have either been recently replaced or are on their way out.
Case in point: the London silver fix came to an end in August 2014 and was replaced by the LBMA Silver Price, which is run by the LBMA, CME Group (NASDAQ:CME) and Thomson Reuters (TSX:TRI,NYSE:TRI). Meanwhile, the London Metal Exchange has been running platinum and palladium fixes since December, and starting March 20, 2015, ICE Benchmark Administration will run an electronic gold price benchmark that will replace the current London gold fix.
Essentially, it comes down to the fact that price manipulation is an ongoing concern in the precious metals markets. Even now, the Department of Justice and CFTC aren't the only entities looking into price rigging — as Bloomberg points out, organizations including Switzerland's antitrust regulator and the UK Financial Conduct Authority are also currently investigating various aspects of price manipulation. Furthermore, many of the banks under scrutiny at this time have been involved in precious metals price rigging investigations in the past.
Investor takeaway
Skeptical investors often wonder if they should even bother with precious metals given that manipulation concerns are often rife. And with good reason — how can individual investors win if, for example, big banks are holding all the cards?
Offering some insight into the situation, David Morgan, publisher of the Morgan Report, recently told Resource Investing News that manipulation is not necessarily a reason to despair. "Take the big picture and know why you own the metals fundamentally. Don't worry too much about manipulation. Certainly it can affect the price, certainly it has a cause-and-effect relationship. But all manipulated markets end in failure and this one will as well," he said.
For now, investors will have to wait and see what the Department of Justice and CFTC unearth. According to HSBC, their investigations are still in the early stages.
Securities Disclosure: I, Charlotte McLeod, hold no direct investment interest in any company mentioned in this article. 
Related reading: