Platinum Takes a Break from Rising Prices, Strike Continues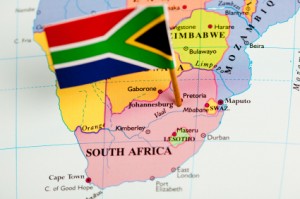 Platinum and palladium both took a break from recent price rises on Friday as investors made pre-long weekend cash ins. 
That said, analysts believe the halt is only temporary as supply for both metals is still being squeezed. That's largely because ongoing strikes in South Africa look unlikely to let up despite the approach of a new round of mediation talks, The Wall Street Journal notes. As Rich Ilczyszyn, chief market strategist with Chicago-based futures brokerage iiTrader, told the news outlet, "[p]latinum has been a leader and this is just a bit of profit-taking."
On Friday, platinum for delivery in July dropped 1.4 percent, or $20.30, to $1,472.80 per ounce on the New York Mercantile Exchange; it had climbed to its highest price in eight months the day before. Palladium for June delivery also fell Friday, dropping 0.6 percent to finish at $831.45.
Platinum consumption slated to beat supply
As Bloomberg states, the supply shortage for both platinum and palladium is only growing, and will soon become the greatest in 30 years. The publication quotes a platinum-group metals (PGM) report from Johnson Matthey (LSE:JMAT) as saying that platinum consumption is slated to overshoot supply by 1.22 million ounces this year, up from a difference of 940,000 ounces in 2013. Among other sources, automobile manufacturers are contributing to demand through their need for catalytic converters.
The Thomson Reuters GFMS Platinum and Palladium Survey, which Platinum Investing News recently took a look at, includes similar predictions. It states that because of the strikes, an estimated 600,000 ounces of platinum production had been lost by the start of May. It also projects the loss of an additional 350,000 ounces during production restarts if the miners manage to find a near-term resolution.
Parties still at odds
Although Anglo American Platinum (LSE:AAL), Impala Platinum (JSE:IMP) and Lonmin (LSE:LMI) predicted that many workers would pick up tools again last week, Bloomberg reported seeing empty work shuttle buses on the way to Lonmin's mine. The news outlet spoke to a young striking employee who said, "[y]ou can see for yourself. Don't believe what the mines are saying — people don't want to go back to work."
However, a Lonmin spokeswoman claimed that "[t]he level of intimidation is high so people wanting to come back to work sometimes walk to the shafts or use modes of transport other than the buses." Indeed, returning to work seems to be dangerous for those who have given up solidarity with the Association of Mineworkers and Construction Union. As Reuters reported on Thursday, a member of the opposing National Union of Mineworkers was stabbed to death while trying to return to work at a mine operated by Anglo American Platinum.
Matters were not helped by Amplats Chief Executive Chris Griffith's comment that significant CEO bonuses are justified. Bloomberg reported that Griffiths said,"[m]ust I run this company and deal with all this nonsense for nothing?" The executive later apologized for stating that mine workers are not qualified and therefore should not have their compensation compared to more educated and skilled workers, according to Reuters.
Eyewitness News stated on Friday that results of the latest round of negotiations are due to be released soon.
Company news
Stillwater Mining Company (NYSE:SWC,TSX:SWC.U) reported last Friday that it has secured a five-year PGM refining and sales agreement with leading autocatalyst manufacturer Johnson Matthey. Under the terms of the agreement, Johnson Matthey will purchase all of Stillwater's mined palladium while Stillwater will use that company's refining services.
On Tuesday, NovX21 (TSXV:NOV) announced a show of interest from North American and European catalytic converter suppliers in its technology for producing PGM-rich metal powder. The suppliers sent material to be processed at NovX21′s Saint-Augustin-de-Desmaures plant in Quebec, and NovX21 believes that confirms market demand from various suppliers.
Finally, Midland Exploration (TSXV:MD) provided an update today on various exploration projects, one of which is focused on PGM. The exploration company said that a short reconnaissance program on its joint venture Pallas platinum project yielded several new PGM-bearing outcrops after only a week of prospecting. The outcrops have grades as high as 3.9 grams per tonne PGM and gold, according to Midland.
Securities Disclosure: I, Teresa Matich, hold no investment interest in any companies mentioned in this article.
Related reading:
Platinum Could Rise to $1,700 by Year End, Average Projected at $1,457: Thomson Reuters GFMS