Who Killed the Gold Rally?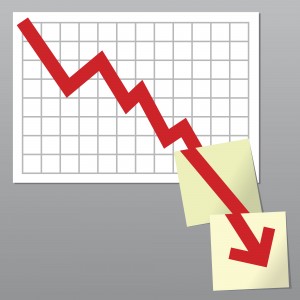 Last week, gold looked like it was ready to tackle the $1,400 mark, reaching a six-month high on Friday. However, come Monday and the metal closed lower, marking its first decline in six sessions as investors were pulled away from the alluring precious metals by a rally in U.S. equities. Beyond that, economic sanctions imposed on Russian and Ukrainian officials by the States and the European Union had little affect, wiping away the need for the safe haven yellow metal. 
Sadly, Monday looks to have marked the beginning of a new trend for this week's gold performance. With the Federal Open Market Committee meeting this week gold dropped a further 1 percent on Tuesday to settle at $1,359 per ounce as traders waited for the results of the two-day meeting.
On Wednesday afternoon, Janet Yellen delivered her first news conference as the head of the Federal Reserve, which did gold absolutely no favors.
Already down on the week, gold dropped nearly 2 percent Wednesday, on Yellen's suggestion that U.S. interest rates could be on the rise as early as next spring and that the Fed could be ending its bond-buying program as early as this fall.
The Chairwoman's hawkish stance sent traders back on track with the US dollar, and weighed down the precious metals.
On Thursday, spot gold fell as low as $1,320.24 per ounce, it's lowest in three weeks. The metal closed slightly up from the day's low at $1,329, a mostly flat ending to a three-day decline.
Speaking on the yellow metal's performance this week was Ole Hansen, head of Commodities at Saxo Bank, told Reuters that "[g]old was already on the defensive as safe haven bets were closed, and the Fed news added some additional pressure," adding, "The market is now busy pricing in higher rates sooner than previously expected, and that could become poisonous for gold."
Meanwhile, Gina Sanchez of Chantico Global was also quite negative on gold during an interview with Talking Numbers. "All of the fundamentals would suggest that gold has to go down and this us yet just another push in that direction." Sanchez said, "What made gold spike back up was the geopolitical tension in the Ukraine and now that has settled back down. That continues to be an upside risk, and I'm not going to down play that […] but the fundamentals still show gold going back down."
Indian banks importing gold
On a more positive note, the Reserve Bank of India is allowing five domestic private sector banks — HDFC Bank, Axis Bank, Mahindra Bank, IndusInd Bank and Yes Bank — to import gold.
Officials believe that could be a big step towards easing tough curbs on the metal imposed last year to cut the country's trade deficit — in July 2013, India imposed an 80/20 rule, making it mandatory to export one-fifth of all gold imports. According to Reuters, under that rule, only six banks and three state-run trading agencies were eligible to import the metal.
Added imports from the five banks mentioned above could raise shipments to about 40 tonnes per month from over 20 in February. Historically, India shipped as much as 70 tonnes of gold per month. "This looks like just a beginning to the further easing of 80/20 rule," said Haresh Soni, chairman of the All India Gems and Jewellery Trade Federation.
Company news
African Barrick Gold (LSE:ABG) is exploring alternative names now that Barrick Gold (TSX:ABX,NYSE:ABX) has sold part of its stake in the underperforming African arm.
Arian Resources (TSXV:ARC) started on its second diamond drill hole at the Kacinar gold project in Albania. The company is looking to test coincident resistivity and changeability anomalies.
StrikePoint Gold (TSXV:SKP) entered into a definitive option agreement regarding the Manitoba-based Angelina gold project with privately owned JOVG Global Mineral Enterprises.
President and CEO Shawn Khunkhun said, "[w]e are pleased to put Angelina back in to play with this Option Agreement. The Rice Lake Greenstone Belt has a good history of discovery given the success of San Gold Corporation at Bissett and we believe that this agreement will put some solid exploration work in to the Project."
Colombian Mines (TSXV:CMJ,FWB:X6C) provided an update on its El Dovio, Mercedes and Yarumalito properties this week, commenting that it has mobilized drills and crews at El Dovio to conduct an expanded magnetometry survey. Meanwhile, at Mercedes, field crews are conducting follow-up stream sediment geochemical surveys, rock sampling and geological mapping.
The company has also been handed back the Yarumalito property from Teck Resources (NYSE:TCK).
Securities Disclosure: I, Vivien Diniz, hold no investment interest in any of the companies mentioned in this article. 
Related reading: