Golden Star Resources reported drilling 15.8 meters grading 32.9 grams per tonne gold at its Wassa mine in Ghana. The company still sees "significant untapped potential" for the deposit.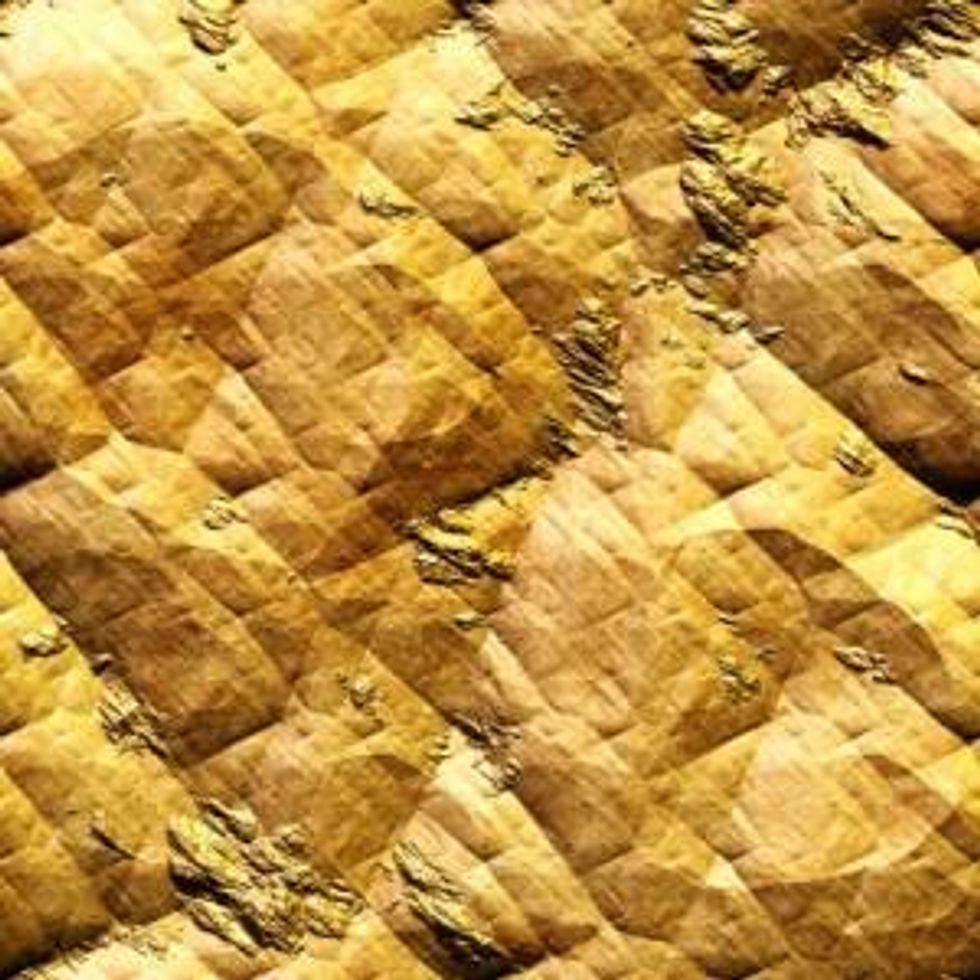 It was good news again for Golden Star Resources (TSX:GSC) and the company's producing Wassa gold mine today. The company reported on ongoing exploration activities at the mine this quarter, with drill highlights including 15.8 meters grading 32.9 grams per tonne gold.
Located in the Ashanti Gold Belt, Golden Star acquired a 90-percent interest in the Wassa mine in 2001. It redesigned processing operations to conventional carbon-in-leach milling and has used that system since 2005. Last year, Golden Star mined 2.1 million tonnes of ore and sold 186,000 ounces of gold.
Taking care of business
The company has been hard at work increasing value for the mine since 2011, having increased its proven and probable mineral reserves by 34 percent and its measured and indicated resources by 29 percent as of the end of 2013. Also significant is the fact that Golden Star's drill programs have increased Wassa's mine life from two years to roughly 11 years.
Golden Star's president and CEO, Sam Coetzer, commented on today's results, stating, "[d]rilling results received this quarter continue to demonstrate the robust nature of the high grade target at Wassa. The combination of the infill drilling proving up the wider zones of high grade beneath the current Wassa open pit and the success of the step out drilling, which remains open to the south, has shown that this deposit has significant untapped potential."
Certainly, Golden Star is steadily moving towards its goal of "provid[ing] a long term, high grade, low operating cost ore source for the Company" by continually developing and expanding Wassa.
Q2 production results
Golden Star's Q2 2014 financial results were dampened by a decrease in gold sales, and the company revised its 2014 production guidance downward on the back of "rainfall and power outages impacting mining and processing." However, the company successfully reduced mining costs, and remains focused on responsible management and its long-term goals — both important for interested investors to note in tandem with positive exploration results from Wassa.
Coetzer stated in relation to the company's financial results, "[a]lthough this quarter's production was below our expectations I am very pleased with our team's success in reducing mining costs. Mine operating expenses have been reduced by over 25% since early 2013 as we fulfil on our stated goal of cost reduction. The Company's long term focus on developing new low cost opportunities is progressing well."
Furthermore, Coetzer gave analysts and investors reason to keep an eye on the company, as it is possible that things could be looking up for Golden Star in the second half of 2014."I remain optimistic that the expected increase in production combined with our lower cost base will deliver improved results for the remainder of the year," he said.
Other developments investors can look forward to are an updated mineral resource estimate for Wassa and a preliminary economic assessment for the Wassa underground project, both expected this quarter,
At close of day today, shares of Golden Star were up 1.72 percent, trading at $0.59.
Securities Disclosure: I, Teresa Matich, hold no direct investment interest in any company mentioned in this article. 
Related reading: 
Adventure Gold Discovers New High-grade Zone at Val-d'Or East