Gold miners are expanding their focus in Africa to the northeast of the continent, a region that in the past was largely bypassed by gold explorers.
This article was originally published on Gold Investing News on June 13, 2011.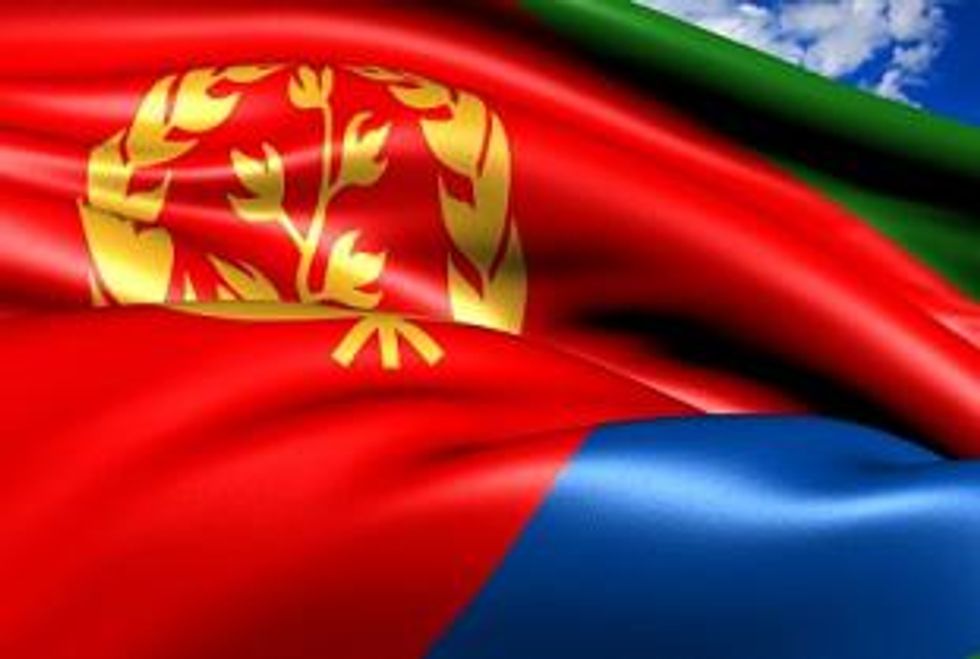 Gold miners are expanding their focus in Africa to the northeast of the continent, a region that in the past, was largely bypassed by gold explorers. Northeast Africa already has a few gold deposits in the threshold size of one million troy ounces (the size limit the usually piques the attention of bigger miners).
Eritrea first gained mineral exploration interest due to other significant finds on the Arabian Nubian Shield. Eritrea is part of the Arabian Nubian Shield, a relatively underexplored area that is known to host valuable minerals including gold,
copper
,
zinc
and
potash
. It was the knowledge that the Arabian Nubian Shield, the home of other gold finds, extended through Eritrea that attracted exploration interest to the small country that borders the Red Sea, Djibouti and Sudan.
Eritrea is a small country with over 60 percent of its land mass is covered by the Arabian Nubian Shield. The size of deposits uncovered by the early explorers in this region is encouraging more exploration interest from mining companies around the world.
While Eritrea's gold deposits are unlikely to rival the size of other African countries such as South Africa, and the Democratic Republic of Congo, Eritrean gold deposits will benefit from favourable mining economics due to the small amount of vegetation and overburden covering the mineral reserve. The deposits are also located close to well-developed infrastructure, including easy port access. Mining executives claim that the biggest challenge for mining in this region will be the country's aridity. Gold mining requires large amounts of water, and with very little in the region, miners will be forced to pipe or truck in the much needed water. Water is a scarce resource in much of Africa, so a prolific, and stable source of water will have to be tapped upon before mining activities can commence.
Part of the past limitation in mineral exploration in Eritrea was due to border wars between Ethiopia and Eritrea. While these concerns still persist, they have lessened. Eritrea has established a new mining code, and with gold mining now occurring in the area, the country has extra incentive to promote political stability to attract more investment. Eritrea's mining law sets the government's stake in any mining project at 10 percent with an option to buy a further 30 percent. The government earns their minimum 10 percent stake in any mine, without having to pay for the stake up-front or fund exploration costs. The government has the option to earn another 20-30 percent stake, but in order to do so must fund exploration costs.
Miners and explorers in Eritrea
Nevsun Resources (TSX:NSU,AMEX:NSU)
Nevsun's Eritrean project is its Bisha Mine. Bisha is a large precious and base metal volcanogenic massive sulfide deposit that commenced gold and silver production in February 2011. The Bisha Mine is expected to produce more than 1.14 million ounces of gold, 11.9 million ounces of silver, 821 million pounds of copper, and over 1 billion pounds of zinc during its initially estimated 13 year mine life. The Eritrean government opted to purchase the 30 percent, in addition to the 10 percent carried interest in the project. In addition to the Eritrean government's involvement, the Bisha Project was equity financed with no debt or hedge.
Sunridge Gold (TSXV:SGC)
Sunridge Gold Corp. is a Canadian junior development company that has successfully defined four independently estimated NI 43-101 mineral deposits on the Asmara Project in Eritrea. A feasibility study for the high grade Debarwa copper, gold and zinc deposit commenced in October 2010 and is scheduled for completion in November 2011. A pre-feasibility study commenced in late 2010 on the Asmara North Deposits, Emba Derho, Adi Nefas and Gupo Gold and is scheduled for completion in late 2011 or early 2012.The four deposits have total indicated NI 43-101-resources containing 1.28 billion pounds of copper, 2.5 billion pounds of zinc,1.05 million ounces of gold, and 31.2 million ounces of silver
Chalice Gold (ASX:CHN)
Chalice controls a total of eight exploration licenses in northern Eritrea covering an area of 1,370 sq. km. These include the Zara North, Zara Central (comprising Zara 1, 2, 3 and 4) and Zara South exploration licenses, the Hurum exploration license and the Mogoraib exploration license. During the fiscal year ended June 30, 2010 Chalice had completed a feasibility study on the Koka Gold Deposit, part of its 100% owned Zara Project. In August 2009, Chalice merged with Sub-Sahara Resources NL, holder of a 69% interest in the Zara Project. At the time of the merger with Sub-Sahara, Chalice acquired a further 11.12% interest in the Zara Project.
Investing News Network websites or approved third-party tools use cookies. Please refer to the cookie policy for collected data, privacy and GDPR compliance. By continuing to browse the site, you agree to our use of cookies.