"Mongolia has finally arrived on the global mining scene," investment banker Bold Baatar recently told a delegation of mining executives attending a conference in the capital Ulan Bator. "Over the next five to 10 years we are going to produce a world class mining industry that will rival Chile or Brazil."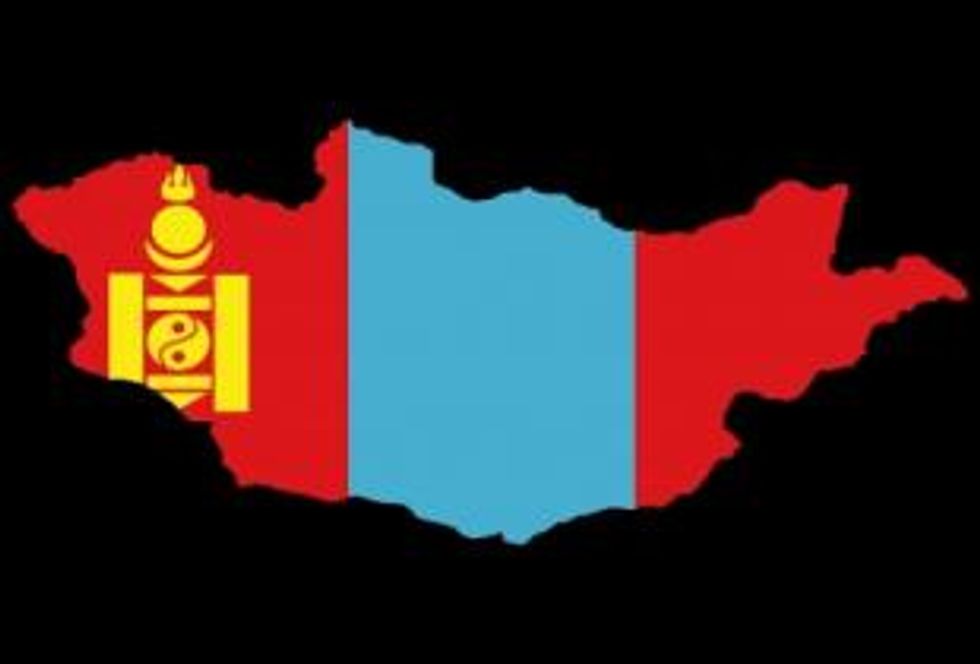 By Dave Brown —Exclusive to Gold Investing News
For centuries Mongolia's Gobi Desert was regarded as a place to avoid with a harsh landscape of desolate plains, freezing winters and scorching summers.  The physical characteristics of its geography have generally limited human settlement to small numbers of nomadic camel breeders eking out a remote subsistence. Recent discoveries of copper, gold and coal may threaten to bring the era of isolation to an end. Investors will note that since the abolition of the Windfall Profit Tax (WPT) in January, gold producers have started exporting without the 68 percent tax. The impact has seen a 15 percent increase in gold exports as of the end of April compared to a contraction of 47 percent last December.
"Mongolia has finally arrived on the global mining scene," investment banker Bold Baatar recently told a delegation of mining executives attending a conference in the capital Ulan Bator. "Over the next five to 10 years we are going to produce a world class mining industry that will rival Chile or Brazil." Mongolia's nascent mining industry had been primarily based on artisanal gold mining, small-scale oil joint ventures with China and a 50-year-old copper mine built by the Soviets. The Gobi dessert is now experiencing interest from investors, geologists, speculators and miners in search of potential vast mineral wealth lying below its barren surface.
Geopolitical risk and outlook
The recent Mongolia Quarterly Economic Update issued by the World Bank assesses recent economic and social developments and policies in Mongolia. It also presents findings of ongoing World Bank activities in Mongolia. The report indicates that Mongolia's economy will undergo a structural transformation over the next few years as major mining projects become operational.
The economy grew 6.1 percent last year, largely on the strength of exports to nearby countries, and international reserves reached $1.6 billion in September, an all time high for Mongolia. Trade with China represents more than half of Mongolia's total external trade, with China receiving more than 75 percent of Mongolia's exports. Remittances from Mongolians working abroad are sizable, but have fallen due to the economic crisis; money laundering is a growing concern. Mongolia joined the World Trade Organization in 1997 and seeks to expand its participation in regional economic and trade regimes.
With a banking sector that remains relatively weak, the government is now enforcing stricter supervision regulations. Financial deepening is high on the agenda, including the development of local bond markets, for companies and the government competing for long term sources of financing. Once improvements in the Mongolian Stock Exchange's institutional and operational capacity are well under way, a focus will shift to bond markets and the Securities Clearing House. Investors will note that a deep and liquid domestic bond market also helps the monetary authorities' impact long term interest rates in the economy through the development of a yield curve.
The World Bank suggests Mongolia's medium-term prospects look relatively well positioned, both from an economic growth perspective as well as from a fiscal management perspective. The landmark fiscal legislation under the Fiscal Stability Law locks in strong counter-cyclical policies.
As a note of caution, Mongolia purchases 95 percent of its petroleum products and a substantial amount of electric power from Russia, leaving it vulnerable to price increases.  The government has also been involved in litigious filings with foreign commercial mining interests resulting from their unlawful interference with the plaintiffs' economic relations and business pursuits. Challenges may also include infrastructure and recent civil unrest with the country affected by considerably high inflation rates, with a year over year increase approximating 30 percent in 2008.
Mixed metal fortunes
Copper has long been used as an indicator mineral in the search for gold and diamonds, with geologists increasingly examining the chemical and physical properties of indicator minerals. The USGS has estimated nearly one-quarter of the gold in undiscovered resources is estimated to be contained in porphyry copper deposits. Last year, Peter Munk, the founder and chairman of Barrick Gold Corp. (TSX:ABX), the world's biggest gold miner underscored this thesis, "the future of gold mining likely lies in mixed-metal mines. Gold finds are becoming more and more difficult right now. What most large companies do now, they look for mixed-metal mines, where gold is a part of other metals and other minerals."
Investment considerations
Canadian-based Ivanhoe Mines (NYSE:IVN) (TSX:IVN) is currently involved in a joint venture to build a $5 billion mine, with production set to start within 18 months. The Oyu Tolgoi deposit has the potential to become one of the world's top three copper producing mines and could single-handedly boost Mongolia's gross domestic product (GDP) by one third. In March the company discovered a new shallow copper, molybdenum and gold zone located about 10 kilometers north.
Erdene Resource Development Corp. (TSX:ERD) is expanding a detailed program of regional exploration to identify areas, principally in southern Mongolia, with the potential to host porphyry related gold, copper and molybdenum mineralization. Erdene has carried out a two-year, detailed regional evaluation of a large area in south-western Mongolia evaluating the potential for porphyry related gold, copper and molybdenum mineralization. This week the company announced that drilling has commenced on the Nomin gold and copper prospect and upon completion, drilling is set to continue on the Khuvyn Khar copper and silver prospect.
Featured
Investing News Network websites or approved third-party tools use cookies. Please refer to the  cookie policy for collected data, privacy and GDPR compliance. By continuing to browse the site, you agree to our use of cookies.