Gold and COVID-19: Who's Reacting and How?
Apr. 16, 2020 03:00PM PST
Precious Metals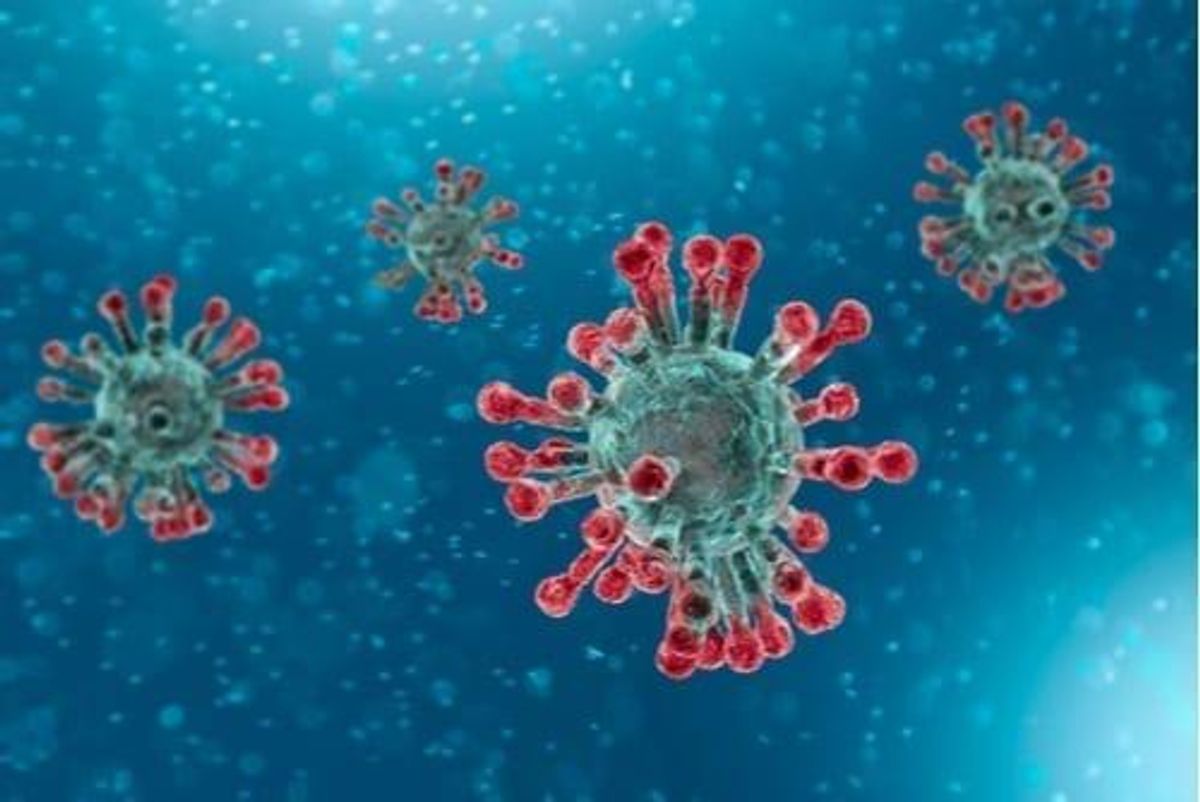 (Now updated). The coronavirus has had a huge impact on gold explorers, developers and producers. Here's how these companies are reacting.
The COVID-19 outbreak has had a major impact on the gold market, bringing massive price swings as investors react to new developments related to the pandemic. 
Companies in the gold space have also faced headwinds due to the virus, with many suspending production or exploration, altering their guidance or making other changes.
To help investors track what's happening in the industry, we've gathered our gold-focused COVID-19 coverage below and listed responses from gold major, junior and royalty/streaming companies. Read on to learn what they've done or said so far in the face of the coronavirus.
All news and data were current as of April 15, 2020. This article will be updated as new information becomes available — if you know of a gold company that has issued a response to COVID-19 but is not listed, please email editorial@investingnews.com. 
Gold and COVID-19: INN coverage
Click the links below to read what INN has written so far about COVID-19 and gold:
Gold and COVID-19: Producing companies
Companies are listed in alphabetical order.
Agnico Eagle Mines (TSX:AEM,NYSE:AEM) — On March 19, after Nunavut declared a public health emergency due to COVID-19, Agnico Eagle Mines decided to pull its Nunavut-based workers from its operations in the territory, including the Meliadine and Meadowbank mines, plus other exploration projects. Meliadine and Meadowbank will keep operating with their remaining workforces.
The gold miner, which has mines in Canada, Finland and Mexico, then said on March 24 that it would be putting its operations in Quebec's Abitibi area on care and maintenance until April 13. It also announced that it would suspend Canadian exploration. On April 14, after Quebec declared mining essential, Agnico Eagle said it would start the process of resuming operations in the province.
The company said on April 2 that it would be ramping down its Mexican operations until the end of the month, per government instructions. Mining has not been designated as essential in the country.
Alamos Gold (TSX:AGI,NYSE:AGI) — Alamos Gold took its Island gold mine in Ontario offline for two weeks on March 24. According to the company, the move was a precautionary measure due to "the unique set-up of the operation with both a large local community and fly-in, fly-out workforce."
On April 2, Alamos extended the suspension at Island until April 22 and announced the suspension of its Mexico-based Mulatos mine until April 30.
Anaconda Mining (TSX:ANX,OTCQX:ANXGF) — On March 26, Anaconda Mining suspended exploration at its Tilt Cove gold project in Newfoundland several weeks earlier than planned due to COVID-19. The situation remained the same as of April 15, when the Atlantic Canada-focused company released its latest quarterly production results.
Argonaut Gold (TSX:AR,OTC Pink:ARNGF) — Argonaut Gold produces gold at its El Castillo Complex, which is made up of the El Castillo and San Agustin mines, as well as at its La Colorada mine. All three mines are in Mexico, and on April 1 the company said it would work towards the suspension of mining, crushing and stacking activities to comply with government orders. It has withdrawn its 2020 guidance.
B2Gold (TSX:BTO,NYSEAMERICAN:BTG) — B2Gold has three gold mines and various exploration and development projects in the Philippines, Namibia, Mali and Colombia.
After an initial COVID-19 announcement on March 18, the company shared an update on March 23, saying it had to suspend mining at its Masbate mine in the Philippines due to a fuel shortage caused by new regulations related the virus. As of March 29, Masbate was back online, but inferred mineral resource drilling had been suspended at the company's Gramalote joint venture in Colombia, which could result in a feasibility study delay.
Barrick Gold (TSX:ABX,NYSE:GOLD) — Global gold miner Barrick Gold has issued several press releases on COVID-19. Its first on March 6 covered precautionary activities undertaken by the company, and in a March 20 follow up it said it was stepping up its emergency response plans. Barrick also said it has suspended non-essential business travel and work at non-essential projects.
A further March 24 update outlines plans for the Hemlo mine in Ontario, where non-essential businesses were ordered to close down on March 25. Since April began, Barrick has issued a slew of releases detailing how it is helping to prevent the spread of the virus in the areas where it operates.
Centerra Gold (TSX:CG,OTC Pink:CAGDF) — Centerra Gold's flagship properties are the Mount Milligan mine in Canada and the Kumtor Mine in the Kyrgyz Republic. It announced plans to significantly reduce manpower and temporarily reduce mill throughput at Mount Milligan for two weeks starting on April 6; it did the same at Öksüt project in Turkey on March 31.
Core Gold (TSXV:CGLD,OTCQX:CGLDF) — Ecuador-focused Core Gold suspended operations at its Dynasty Goldfield mine on March 23. According to the company, the country's COVID-19 situation saw a drastic change in the week leading up to the suspension, and Core Gold does not yet know when the mine will be back online. It is the firm's only producing asset.
Dundee Precious Metals (TSX:DPM,OTC Pink:DPMLF) — Dundee Precious Metals has experienced little impact from COVID-19. Its Chelopech and Ada Tepe mines in Bulgaria are operating normally, and while activities have been reduced at its Tsumeb smelter in Namibia, it is in line with guidance.
Eldorado Gold (TSX:ELD,NYSE:EGO) — The company suspended operations at its Quebec-based Lamaque gold mine from March 23 to April 13 in accordance with restrictions put in place by the province's government. Eldorado Gold announced on April 14 that Lamaque would be coming back online after mining was declared an essential business in the province. The temporary shutdown had only a "modest" impact on production in Q1.
Eldorado Gold has assets across three continents and is taking precautionary measures at its other sites. Aside from the measures mentioned, it drew down $150 million under its revolving credit facility on March 30 as a precaution.
Endeavour Mining (TSX:EDV,OTCQX:EDVMF) — Operations have not been impacted by COVID-19, but an employee at the company's Houndé mine in Burkina Faso did test positive for the virus on March 14.
Equinox Gold (TSX:EQX,NYSEAMERICAN:EQX) — On March 27, Equinox Gold suspended activity at its RDM gold mine in Brazil for 15 days; the mill was set to keep processing lower-grade ore stockpiles.
In an April 2 update, the company said operations at RDM would be resuming, but noted that its Pilar gold mine in Brazil had been taken offline. Work is also suspended at Equinox's Los Filos gold mine in Mexico until April 30. The company, which recently merged with Leagold Mining, has six mines in total and the rest continue to operate as usual.
Fiore Gold (TSXV:F,OTCQB:FIOGF) — US-focused Fiore Gold said on March 19 that its Pan mine in Nevada was operating as normal; on March 27, it announced plans to electronically host its annual general meeting. It continues to take other precautions to prevent the spread of COVID-19.
Galane Gold (TSXV:GG,OTCQB:GGGOF) — Galane Gold is a producer with assets in South Africa and Botswana. On March 25, the company said it would have to halt work at its Galaxy operation in South Africa as the country has ordered all mines to be placed on care and maintenance until April 16.
Its Botswana-based Mupane operation will be affected too because most of its critical supplies come from South Africa. Mupane's offtaker is also not able to ship its gold doré at this time.
Guyana Goldfields (TSX:GUY,OTC Pink:GUYFF) — Underground development has been suspended at the company's Aurora gold mine in Guyana due to a two week period of travel restrictions in and out of the country. Open-pit and processing plant operations are continuing.
Aurora is the company's main asset; unrelated to coronavirus developments, an ore supply gap of four to six months is already expected this year.
Harte Gold (TSX:HRT,OTC Pink:HRTFF) — Harte Gold bills itself as Ontario's newest gold producer via its Sugar Zone mine. The company took the asset offline on March 30 and halted exploration; it did not indicate when operations may resume and said it would provide information on guidance by mid-April.
Kinross Gold (TSX:K,NYSE:KGC) — Kinross Gold's operations have not been affected by COVID-19, but as a precautionary measure the company drew down $750 million from its $1.5 billion revolving credit facility on March 20. The company also took preventive steps after an employee at its Toronto office tested positive for the virus in early March, and has withdrawn its production and cost guidance for 2020.
Lundin Gold (TSX:LUG,OTC Pink:FTMNF) — On March 22, Lundin Gold suspended operations at the Ecuador-based Fruta del Norte gold mine. As mentioned, the COVID-19 situation escalated quickly in the nation — just four days before the shutdown at Fruta del Norte, the company said only that it was monitoring the situation. Fruta del Norte produced 28,678 ounces of gold last year; Lundin Gold has not indicated how the shutdown may impact output.
McEwen Mining (TSX:MUX,NYSE:MUX) — McEwen Mining withdrew all of its production and cost guidance for the year on March 20.
As of April 14, the company's assets were at various levels of operation — its Black Fox mine in Ontario was back up and running after a two week suspension; mining had restarted at the Argentina-based San Jose mine after a nationwide quarantine; operations were temporarily scaled back at its Gold Bar mine in Nevada; and activity was limited at its El Gallo project in Mexico.
Medusa Mining (ASX:MML) — After announcing on April 9 that it had put its Co-O gold mine in the Philippines on care and maintenance, Medusa Mining said on April 15 that the property would be allowed to operate under certain conditions. Co-O is the company's main asset, although it also has exploration projects in both the Philippines and Australia.
Monument Mining (TSXV:MMY) — Per a Movement Control Order from the Malaysian government, Monument Mining  suspended operations at its Selinsing gold mine on March 18; the suspension was originally expected to last until March 31, but was extended first until April 14 and then until April 28.
Selinsing is the company's only producing asset, and it has written to the government to request that it be allowed to keep operating.
New Gold (TSX:NGD,NYSEAMERICAN:NGD) — On March 20, New Gold suspended work at its Rainy River gold-silver mine in Ontario to allow workers to self-isolate for 14 days. The mine is near the US border, and the self-isolation period has been recommended by Canada's federal and provincial authorities for those who travel outside of the country.
Aside from Rainy River, the company also holds the New Afton gold-copper mine in BC and the Blackwater gold-silver project in the same province. They have not been impacted by COVID-19.
Newmont (TSX:NGT,NYSE:NEM) — Newmont said on March 17 that it would have to ramp down mining operations at its Yanacocha gold mine in Peru due to government restrictions put in place due to COVID-19. The asset accounts for about 3 percent of the company's 2020 attributable gold production outlook.
Since then, major gold producer Newmont has withdrawn its full-year guidance for 2020 and placed three more operations on care and maintenance: Musselwhite (Ontario), Eléonore (Quebec) and Cerro Negro (Argentina). On April 1, it also announced plans to ramp down operations at its Peñasquito mine in Mexico due to a government mandate.
OceanaGold (TSX:OGC,ASX:OGC,OTC Pink:OCANF) — Underground development at the company's Martha underground mine, located at its Waihi gold operation in New Zealand, will be put on hold for four weeks starting on March 25. The pause is due to a government-mandated suspension of non-essential businesses. OceanaGold said it will be working with the country to see if its Macraes goldfield, New Zealand's largest gold producer, can be exempt from the suspension.
On April 1, the company confirmed that its Haile gold mine is South Carolina continues to operate.
Premier Gold Mines (TSX:PG,OTC Pink:PIRGF) — North America-focused Premier Gold Mines suspended exploration at its Hasaga gold project in Ontario for at least two weeks on March 25. Then, on April 1, it said it was in the final steps of putting its Mercedes mine in Mexico on care and maintenance until April 30, per government instructions.
The company's Nevada operation has not been affected by the coronavirus, but it has withdrawn its 2020 production guidance.
Polyus (MCX:PLZL) — Russia's Polyus and the Far East Development Fund plan to co-found a fund geared at preventing the spread of the coronavirus in the Russian Far East. The fund is expected to reach a value of 1 billion rubles. The company has not noted any impact on its operations.
Roxgold (TSX:ROXG,OTCQX:ROGFF) — The company's operations have not been impacted by COVID-19, but two contractors at its Yaramoko mine in Burkina Faso did test positive for COVID-19 on March 21.
Sibanye-Stillwater (NYSE:SBSW) — South Africa announced a 21 day nationwide lockdown on March 23, and as a result Sibanye-Stillwater is now placing its gold and platinum-group metals assets in the country into care and maintenance. Aside from South Africa, the company also operates in the US, but it noted that the shutdowns will adversely affect its guidance for the year.
SSR Mining (TSX:SSRM,NASDAQ:SSRM) — SSR Mining suspended work at its Puna operations in Argentina on March 20; then, on March 25, it suspended its Seabee operation in Saskatchewan. The former was in response to government orders, while the latter was a decision on the part of the company. SSR's Marigold mine in Nevada continues to produce.
St Barbara (ASX:SBM) — Miner St Barbara has operations in Australia, Papua New Guinea and Canada. It released its first COVID-19 announcement on March 20, saying it was monitoring the situation; in a fresh update on March 31, it said that while its operations have not been affected, it has drawn down AU$200 million from its existing syndicated debt facility.
Yamana Gold (TSX:YRI,NYSE:AUY) — Yamana Gold's first coronavirus update came on March 20, after the Argentina government declared a state of emergency. At the time, the company said it would partially demobilize its workforce at the Cerro Moro gold-silver mine on a temporary basis and continue with limited staff. It also said it would make similar efforts at its Agua Rica gold-copper project.
The Canadian Malartic mine in Quebec is jointly owned by Yamana Gold and Agnico Eagle, and on March 24 the company said it would be ramping down work there in accordance with government orders.
Aside from the companies listed above, a large number of miners have also taken precautions and preventive measures to stop the spread of COVID-19. Here's a quick rundown of firms that have taken action in their offices and/or on site:
Alkane Resources (ASX:ALK,OTCQX:ALKEF), Minera Alamos (TSXV:MAI), NOVAGOLD Resources (TSX:NG,NYSEAMERICAN:NG), NQ Minerals (OTCQB:NQMLF), Perseus Mining (TSX:PRU,ASX:PRU) Pretium Resources (TSX:PVG,NYSE:PVG), Pure Gold Mining (TSXV:PGM,LSE:PUR), Victoria Gold (TSX:VGCX) and West African Resources (ASX:WAF).
Gold and COVID-19: Royalty and streaming companies
Companies are listed in alphabetical order.
Abitibi Royalties (TSXV:RZZ) — Abitibi Royalties owns various royalties on the Canadian Malartic mine in Quebec, which as mentioned is jointly owned by Agnico Eagle and Yamana Gold. The company said on March 25 that it was aware that the asset would be shut down until April 13; on April 14 it commented on the resumption of operations at the mine.
Maverix Metals (TSX:MMX,NYSEAMERICAN:MMX) — No specific updates have been released by the company's operating partners, but Maverix Metals said on March 24 that it is withdrawing its attributable gold equivalent ounce guidance for the year.
Osisko Gold Royalties (TSX:OR,NYSE:OR) — The company has suspended its guidance for the year due to the potential impact of COVID-19 on the companies it does business with. It has also postponed its annual meeting of shareholders and bolstered its balance sheet with the completion of a C$85 million private placement with Investissement Québec.
In an April 14 update, the company commented on Quebec's decision to classify mining as an essential service, saying some of the companies it is connected with will be able to resume operations.
Sandstorm Gold Royalties (TSX:SSL,NYSE:SAND) — Like Maverix and Osisko, Sandstorm Gold Royalties has withdrawn its guidance for 2020. The firms it works with have so far not been affected by COVID-19.
Gold and COVID-19: Junior companies
Companies are listed in alphabetical order.
Amex Exploration (TSXV:AMX,OTCQX:AMXEF) — Amex Exploration announced on March 31 that it would be suspending a drill program at its Perron project in Quebec until April 13. Perron is the company's main asset, and the move was due to provincial government requirements.
Aurania Resources (TSXV:ARU,OTCQB:AUIAF) — In response to Ecuador's state of emergency, Aurania began working to withdraw its personnel in the country from the field; at the time of its March 18 release, all had returned home except for two field teams. While site work is now halted, the company said it has plenty of geological information to interpret.
Azucar Minerals (TSXV:AMZ,OTCQX:AXDDF) — Azucar Minerals is exploring its El Cobre project in Mexico, which covers multiple gold-rich porphyry targets. Per orders from the Mexican government, it has suspended work there until April 30.
First Mining Gold (TSX:FF,OTCQX:FFMGF) — First Mining Gold announced on March 25 that it had begun demobilizing employees and contractors at its Springpole and Goldlund gold projects. Both are located in Ontario. It will be able to receive assays and interpret results from Goldlund.
Golden Minerals (TSX:AUMN,NYSEAMERICAN:AUMN) — After an initial COVID-19 announcement on April 2 saying it was taking precautions, Golden Minerals said on April 13 that it was suspending activities at its Velardeña properties in Mexico; the oxide mill at the site is currently on lease to Hecla Mining Company (NYSE:HL). The stoppage will continue until April 30.
Goldsource Mines (TSXV:GXS,OTCQB:GXSFF) — Goldsource Mines' main asset is the Guyana-based Eagle Mountain gold project. Mining is not an essential business in the country, and on April 3 the company announced plans to call off drilling and exploration at the asset for 30 days to comply with government guidelines.
HighGold Mining (TSXV:HIGH,OTCQB:HGGOF) — Exploration company HighGold Mining is focused on properties in Ontario and Alaska. On March 17, it suspended winter drilling at its assets in Ontario's Timmins area. About half of the 5,000 meter program had been completed; activities will resume later this year when appropriate.
Nighthawk Gold (TSX:NHK,OTCQX:MIMZF) — On March 27, Nighthawk Gold said it was in the process of suspending exploration at its Indin Lake gold project in Canada's Northwest Territories. Other work, including the preparation of an updated mineral resource estimate, has not been affected.
Orezone Gold (TSXV:ORE,OTC Pink:ORZCF) — Orezone Gold said on March 26 that it had suspended all non-essential activities at its Bomboré gold project in Burkina Faso. The decision mainly affects Phase 1 of the company's Resettlement Action Plan, which involves the construction of several resettlement villages; because this operation will now not be complete on schedule, the company has withdrawn its call for first gold at Bomboré in 2021.
Probe Metals (TSXV:PRB,OTCQB:PROBF) — Probe Metals said on March 25 that it had suspended exploration at its Quebec-based Val-d'Or East gold project as per directions from the provincial government. Employees will continue working on modeling and interpretation.
Red Pine Exploration (TSXV:RPX) — Red Pine Exploration's main asset is the Wawa gold project in Ontario. On March 31, the company suspended drilling at the property, saying that work will continue when it is safe to do so.
Resolution Minerals (ASX:RML) — With a focus on precious and battery metals, Resolution Minerals' assets include the 64North gold project in Alaska. Due to COVID-19 the company has had to put off drilling plans at 64North until mid-May.
Revival Gold (TSXV:RVG,OTCQB:RVLGF) — Idaho-focused Revival Gold has canceled a marketed public offering of units announced on March 5; it would have raised up to C$5 million. Instead it has announced a non-brokered private placement for gross proceeds of up to C$1 million.
Sabina Gold & Silver (TSX:SBB,OTCQX:SGSVG) — Sabina Gold & Silver is decelerating project development activities for now due to the virus, and has deferred a spring drill program at its Goose property. Goose is located at the company's flagship Back River gold project in Nunavut.
Sipa Resources (ASX:SRI) — Australia-focused explorer Sipa Resources has made various cost-reduction efforts due to COVID-19. For example, personnel have agreed to salary reductions and non-executive directors have volunteered a 50 percent reduction in fees. Sipa has been somewhat hindered by travel restrictions in Western Australia.
Talisker Resources (CSE:TSK,OTCQB:TSKFF) — On April 1, junior exploration company Talisker Resources suspended drilling at its BC-based Bralorne gold project. It has also rescheduled a field program at its Spences Bridge project in the province.
Wallbridge Mining Company (TSX:WM) — Wallbridge Mining has assets in Ontario and Quebec, with its main property being the Fenelon gold project in Quebec. The company said on April 8 that exploration in both provinces would remain suspended until at least May 4 — that's longer than the original date of April 15. Wallbridge has withdrawn its exploration drilling guidance for the year.
Westhaven Ventures (TSXV:WHN,OTC Pink:WTHVF) — Exploration company Westhaven Ventures said on April 3 that it has stopped operations at its Merritt core facility, including drilling at its flagship Shovelnose gold property in BC. Work will resume when it is safe to do so.
Again, aside from the companies mentioned above, many exploration companies have taken precautions and preventive measures to stop the spread of COVID-19. Here's a quick rundown of firms that have taken action in their offices and/or on site:
1911 Gold (TSXV:AUMB), Aben Resources (TSXV:ABN,OTCQB:ABNAF), Benchmark Metals (TSXV:BNCH,OTCQB:CYRTF) Gran Colombia Gold (TSX:GCM,OTCQX:TPRFF), Inca Minerals (ASX:ICG), Klondike Gold (TSXV:KG) (via email), Los Cerros (ASX:LCL), Mako Mining (TSXV:MKO,OTCQB:MAKOF), Prime Mining (TSXV:PRYM,OTCQB:PRMNF), Red River Resources (ASX:RVR,OTC Pink:RRRDF), RNC Minerals (TSX:RNX), Rupert Resources (TSXV:RUP), Superior Gold (TSXV:SGI), Troilus Gold (TSX:TLG,OTCQB:CHXMF) and Velocity Minerals (TSXV:VLC,OTCQX:VLCJF).
More COVID-19 coverage from INN
Click the links below for more of INN's commodity-specific coverage of COVID-19:
Don't forget to follow us @INN_Resource for real-time updates!
Securities Disclosure: I, Charlotte McLeod, hold no direct investment interest in any company mentioned in this article.
Editorial Disclosure: Amex Exploration, Red Pine Exploration and Talisker Resources are clients of the Investing News Network. This article is not paid-for content.
Investing in Resources and Covid-19:
Featured Precious Metals Stocks
Investing News Network websites or approved third-party tools use cookies. Please refer to the cookie policy for collected data, privacy and GDPR compliance. By continuing to browse the site, you agree to our use of cookies.