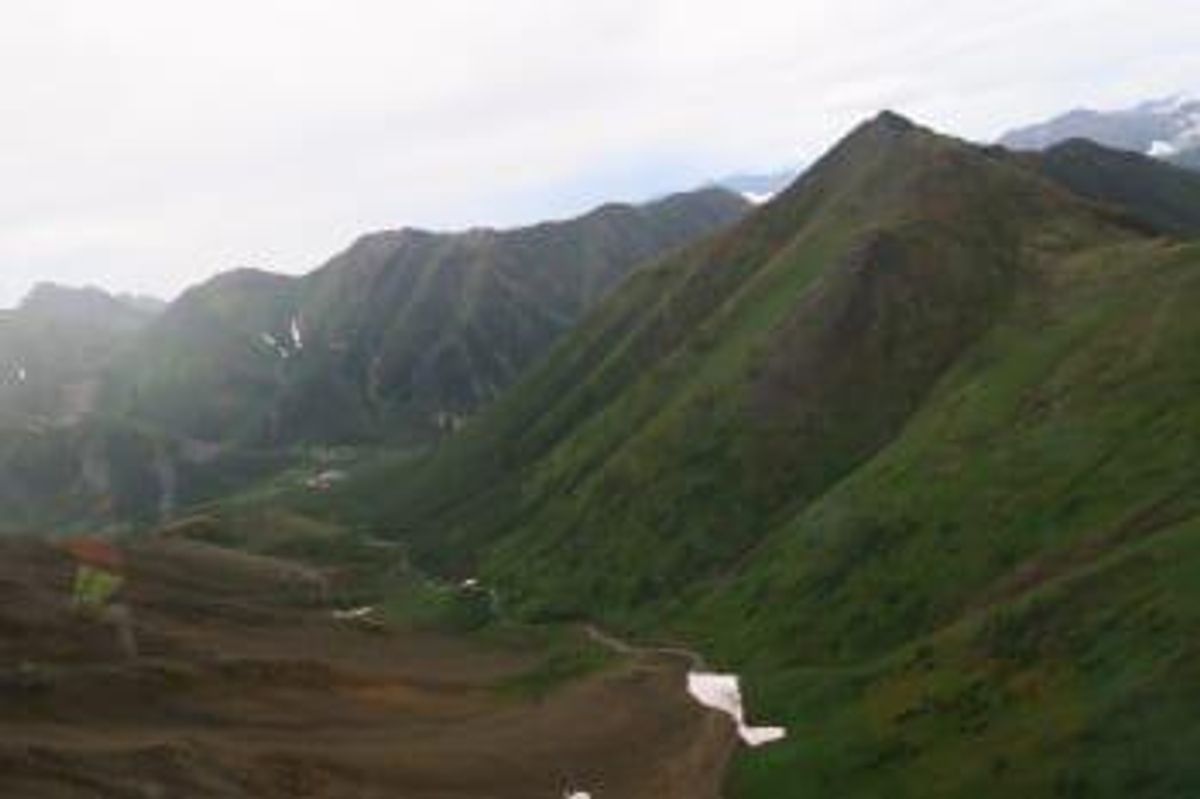 There's no doubt that Yukon has huge mineral potential, but few few companies have staked as large a claim as ATAC Resources in Canada's North.
There's no doubt that Yukon has huge mineral potential, but few few companies have staked as large a claim as ATAC Resources (TSXV:ATC) in Canada's North.
ATAC's Rackla gold project, located 55 kilometers northeast of the small town of Keno, covers 1,700 square kilometers and is 185 kilometers long. The project hosts the Rau and Nadaleen trends, the latter of which is comparable in size and makeup to Nevada's Carlin trend.
The Investing News Network visited the Rackla project as part of a media tour of mining exploration and development projects in Yukon this past month. We were able to see some beautiful views of the mountains flying into camp.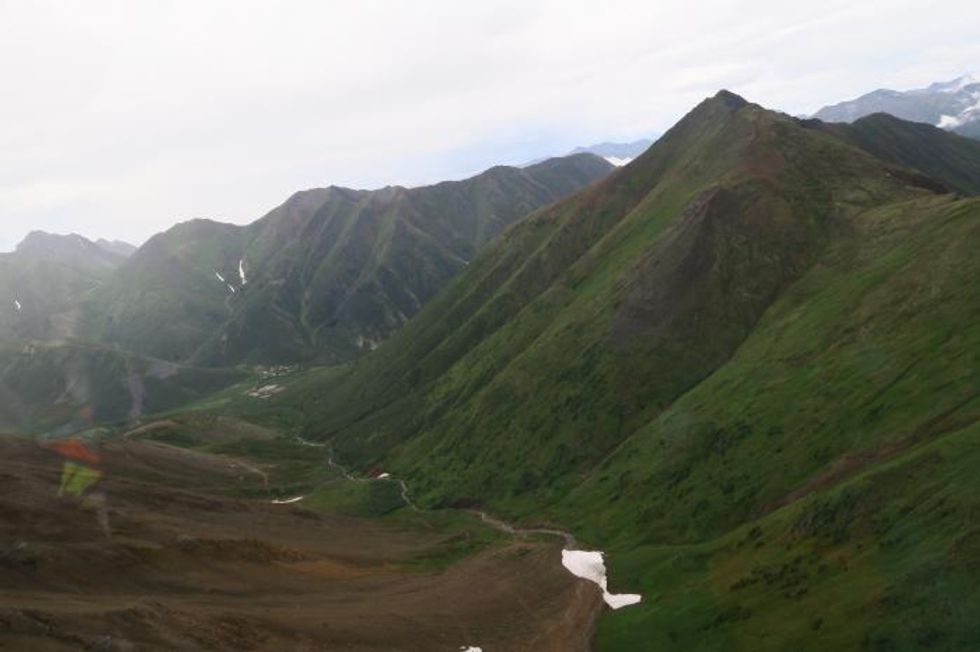 Flying into the Rackla gold project.
Once we'd arrived, we sat down to talk about the project and what ATAC has been up to as of late.
As ATAC CEO Graham Downs explained, the company started out at the western end of the property, looking at the Rau Trend and the Tiger deposit. But when ATAC discovered Carlin-type mineralization at the eastern end of the property, it dropped everything to focus its exploration efforts there. Work thus far has largely focused on the Osiris and Anubis clusters, but 2015 rotary air blast (RAB) drilling added a new discovery at the Orion target as well.
ATAC is conducting more exploration work at Orion this year, and with the markets looking healthier, Downs hopes to expand the scope of work.
"If we get some of the results that we hope to get from the Orion area, I would like to crank up the program a little bit," he said. "
We have a number of diamond drills sitting on the property ready to go."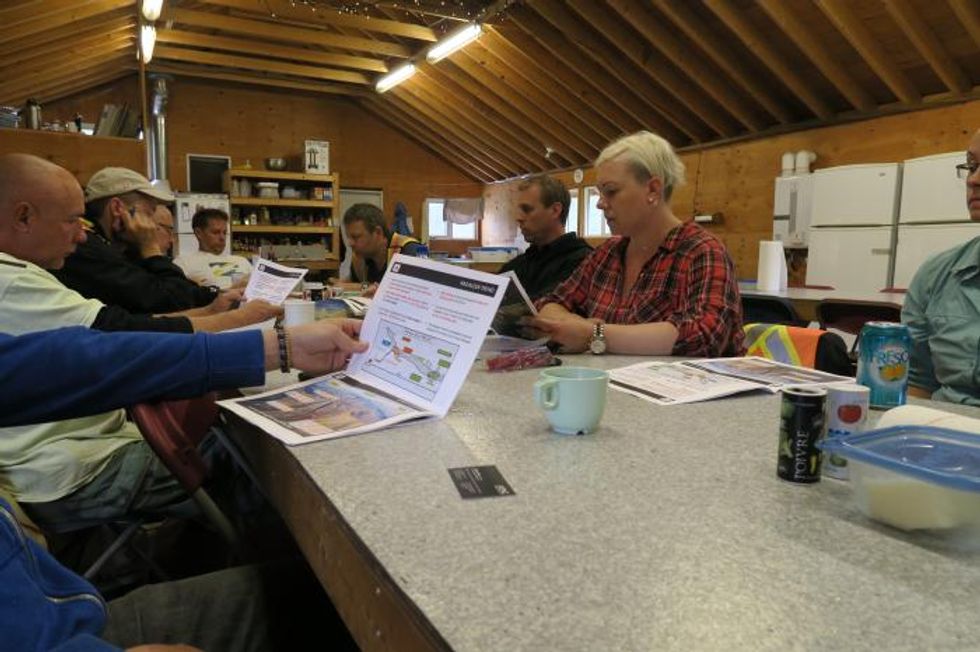 ATAC CEO Graham Downs giving us the rundown on the Rackla gold project.
While the discovery of Carlin-type mineralization was made five years ago, the excitement from both Downs and ATAC's VP of exploration Julia Lane was palpable.
"
Basically, the size of this Nadaleen trend is the entire northern Carlin Trend in Nevada. We've only had two years to really work on it in the ground, whereas Nevada's had 50-60 years," Downs said. "We're in the infancy of a district, and we're still finding mineralization, year after year after year even in some of the worst markets that we've ever seen in the last 3 years."
Examples of intercepts from Carlin-type zones within the Nadaleen trend include 65.2 meters of 4.65 grams per tonne of gold at Osiris and 42.93 meters of 18.44 grams per tonne of gold at the Conrad zone.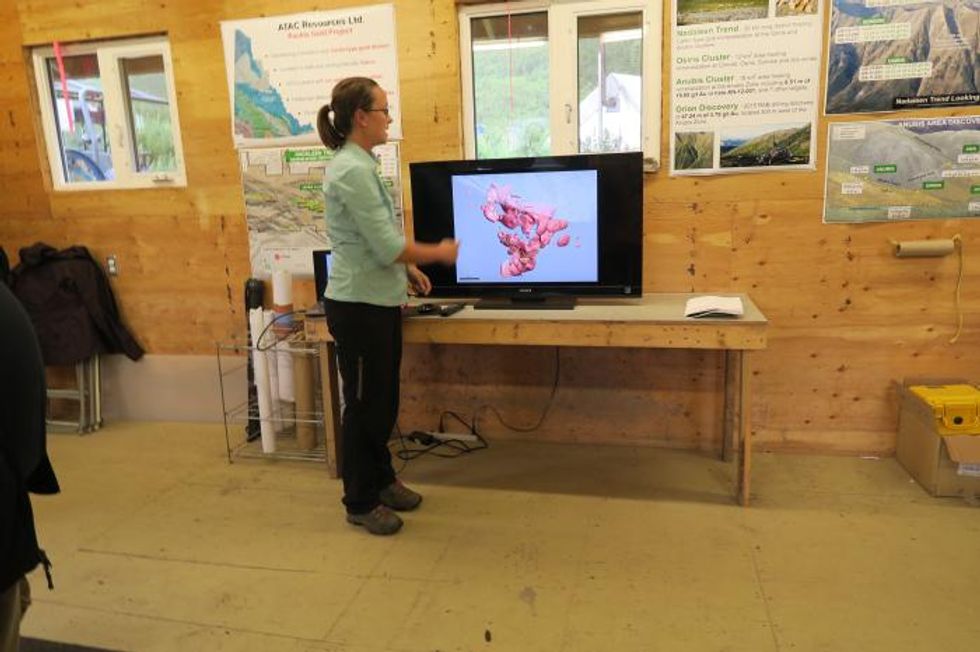 ATAC VP of Exploration Julia Lane talking about Carlin style mineralization in Yukon.
Of course, with the sheer size of the land package at Rackla, it can be difficult to decide where to focus. Downs believes that the five or six zones of mineralization currently defined at Rackla's Anubis and Osiris clusters have potential to become deposits. But because of the downturn, the company wasn't able to sustain $20 million drill programs without substantially diluting its shareholders.
"We wanted to be at the head of the pack as an exploration company," he said. "We think we've done that. We've weathered the down markets, and we want to put the gas on now that we might be coming out of it."
Part of the company's strategy involves using RAB drilling as a cheaper way to get a sense of where mineralization lies in the district, before deciding on where to focus more intently with diamond drills, Lane explained.
ATAC hasn't forgotten about the Western end of the property either. The company released an updated preliminary economic assessment for the Tiger deposit at the Rau trend in July, and while Downs admits that the deposit alone "isn't a company maker," it could be useful as a small operation within ATAC's longer term plans for the whole of Rackla.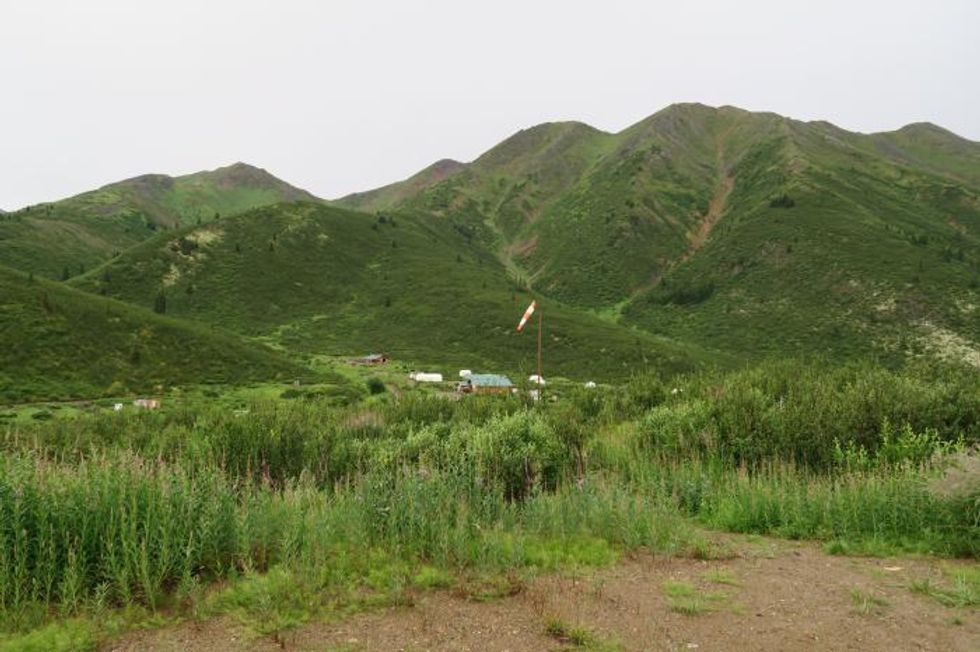 At ATAC's camp.
ATAC also released
results
from a RAB drilling program and soil sampling at the Airstrip anomaly near Tiger on August 10. It's an area that Downs was particularly excited about during our visit.
"If we find something substantial out there we might go after that too," he said. "I mean that would be my dream because then you've got a play that's much closer to reality of getting up and running than the critical mass you'd need out here. And I don't think we're far off, but it'd be nice to have something to start off with at the western end."
Certainly, the western end of the property will soon be more accessible—ATAC sent an application to YESAB in July for a 70 kilometer, $11 million graded gravel road to the western end of the project. Downs expects the approval to take eight or nine months.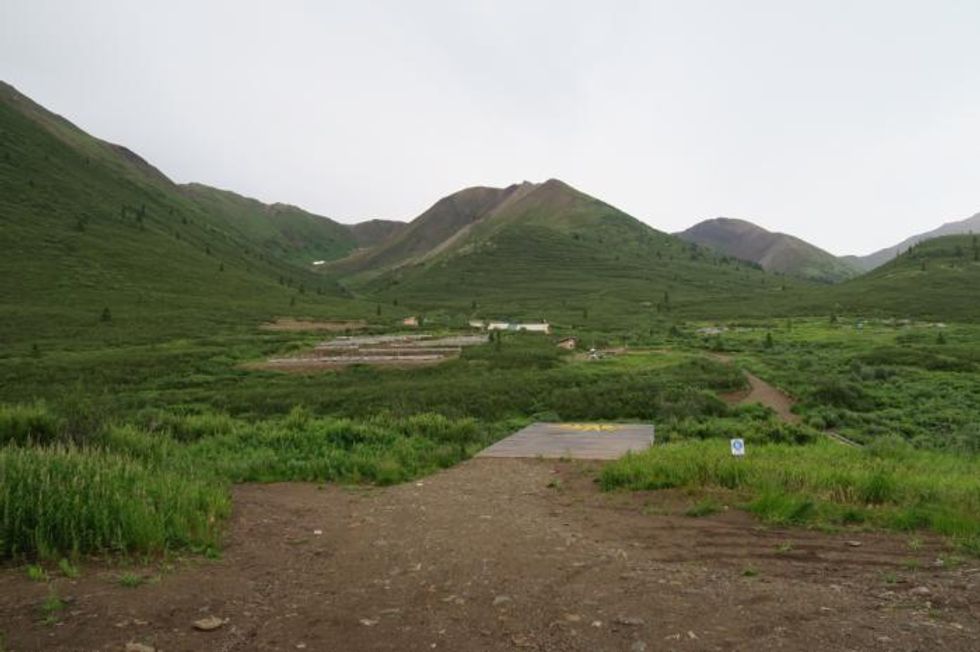 View from the heli-pad at the Rackla project
With $18 million in cash, ATAC is well capitalized to continue its exploration work at Rackla, even if it's pockets are not deep enough to embark on a major program. But with the gold market still heating up, the company is preparing and prioritizing, just in case in case it happens to get an influx of capital from a major.
"You never know if you'll get a Barrick (TSX:ABX) or Agnico (TSX:AEM) who comes in and says 'listen, you know what? We'll spend x dollars to get into this thing.'" Downs explained. "They've got deep pockets. We've got to be ready to go, "OK, fine. We've got a plan. We know exactly where we're going to spend that $10 million, if they want to."
Don't forget to follow us @INN_Resource for real-time news updates.
Securities Disclosure: I, Teresa Matich, hold no direct investment interest in any company mentioned in this article.
Investing News Network websites or approved third-party tools use cookies. Please refer to the  cookie policy for collected data, privacy and GDPR compliance. By continuing to browse the site, you agree to our use of cookies.