Uranium miners in the United States are grappling with environmental safety concerns.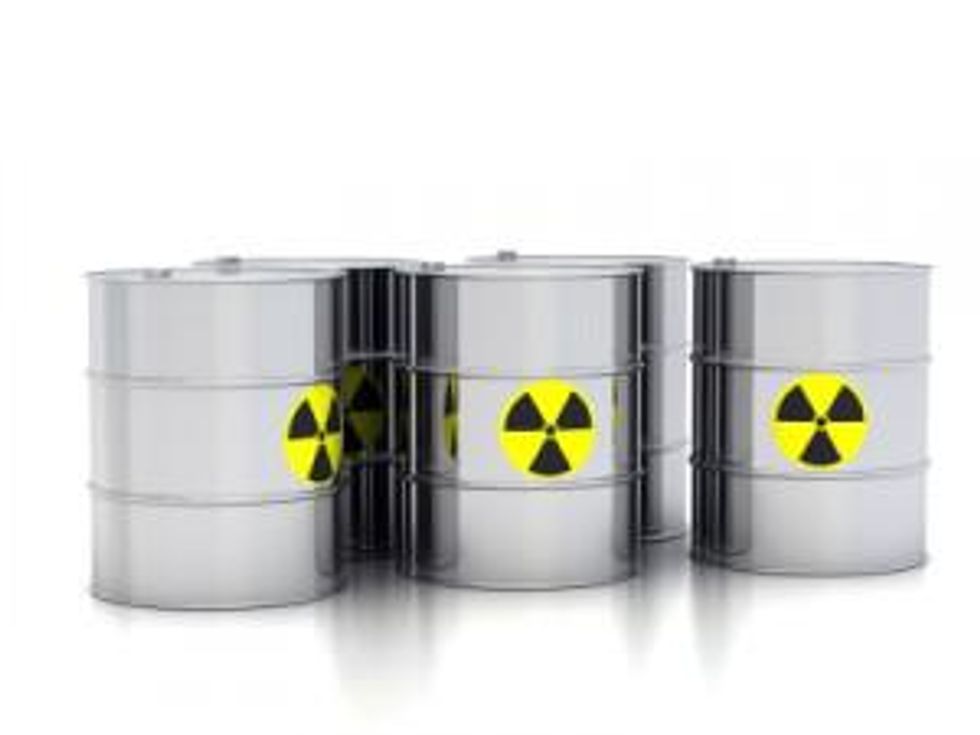 The Uranium Working Group (UWG), commissioned by Republican Governor Bob McDonnell to study the creation of a potential policy and regulatory framework for uranium mining in the state of Virginia, has submitted its findings in a 125-page report to the state's Coal and Energy Commission. The year-long study — conducted by staff from Virginia's Department of Health, Department of Environmental Quality and Department of Mines, Minerals and Energy — follows years of aggressive lobbying by Virginia Uranium, which holds the Coles Hill uranium deposit located in Pittsylvania County, Virginia.

Coles Hill, first discovered in 1978, reportedly contains measured resources of 3,260 tonnes of U3O8 and indicated resources of 42,800t U308. The largest-known untapped uranium deposit in the United States and one of the largest in the world, Coles Hill has an estimated worth of $10 billion and holds enough uranium to power all the nation's nuclear plants for nearly two years.
Virginia banned uranium mining in 1982, but an exploration permit on the Coles Hill property was granted to Virginia Uranium in 2007. Since then, the company has been actively pushing legislators to lift the ban, donating more than $150,000 to political campaigns in the state last year. The company has also retained five influential lobbying and public-relations firms.
The UWG report doesn't advocate for or against uranium mining in the state of Virginia; rather, it examines the long-term storage of radioactive ore and the regulatory structure necessary to manage uranium mining. It also looks at the air and water monitoring that would be necessary to protect the environment and public health. The UWG recommends permitting and licensing fees as well as a possible tax on mining companies to pay for regulation costs.
Economic benefits vs. safety concerns
Advocates for overturning the ban point to a recent study by the George Mason Center for Regional Analysis — financed by Virginia Uranium — which concluded that lifting the moratorium would generate more than $1 million in revenue for Pittsylvania County. Supporters also claim that allowing uranium mining would create economic opportunities for the region's unemployed, and would provide the state with enough uranium to meet its nuclear energy needs for 75 years.
Those who want to keep the moratorium in place include the Virginia Farm Bureau Federation, the Southern Environmental Law Center and two nearby municipal groups. These organizations have voiced concerns about the potential health and environmental risks posed by milling waste, which they fear could flow downstream into neighboring areas and contaminate drinking water.
Addressing these concerns, the UWG's report calls for state regulation of uranium milling "by developing and fully staffing a program that is compatible with the [Nuclear Regulatory Commission's] regulatory requirements, which would require a significant dedication of resources."
Virginia Uranium has said it plans to store tailings in below-grade containment units, but opposition groups have raised concerns that a hurricane — common in Virginia's wet climate — could potentially force radioactive tailings into streams. However, Robert J. Bodnar, a Virginia Tech geochemistry professor, has said those fears are overblown, adding that the chance of that happening is about one in 10 million.
Next steps forward
The Virginia General Assembly will begin debating whether or not to lift the ban next month as the 2013 session begins. "The overriding consideration is whether uranium mining and milling can be conducted with a high degree of public safety, and whether suitable assurances can be given that the air, water, health, and well-being of the citizens will be protected," stated McDonnell.
McDonnell has said he will meet with the public and representatives from environmental groups before making a decision. "I understand this issue is critically important to many Virginians, and that it raises appropriate concern among many in the vicinity of Coles Hill and beyond. I believe it is crucially important that all voices be heard in the decision-making process ahead."
Other mining operations facing environmental pushback
Other state and local governments in the United States are grappling with similar safety concerns surrounding uranium mining. In South Dakota, federal and state agencies are deciding whether or not to give the go ahead to Powertech Uranium's (TSX:PWE) proposed Dewey-Burdock project, for which a NI 43-101 compliant report identified 6,684,285 pounds of indicated resources and 4,525,500 pounds of inferred resources contained in 2,820,998 tons averaging 0.198 percent U3O8 using a 0.5 grams per tonne cut off.
The project has faced opposition from Native Americans and environmental groups and is now awaiting approval for three state permits — the state Department of Environment and Natural Resources will hold public hearings this spring — and a final decision from the Nuclear Regulatory Commission, which is expected in June of next year. The federal Environmental Protection Agency is also considering the Canadian company's application for permits related to injecting water underground as part of the mining process.
In Colorado, Energy Fuels' (TSX:EFR) planned uranium mill in Montrose County has met with opposition from an environmental group that feels the existing regulations are neither adequate nor properly enforced, making uranium mining a threat to public health and the environment. The Colorado Department of Health and Environment granted the company a radioactive materials license last year. According to recent reports, the Grand Junction Area Chamber of Commerce is in favor of the Pinon Ridge uranium mill's construction as it would create nearly 1,000 jobs and boost the area's economy.
"We are a regional center and if the communities and counties around us have good paying jobs, we know that those folks are going to come to our area, they're going to shop and use our medical facilities," Diane Schwenke, CEO of the Chamber, told KKCO 11 News. "From our standpoint, it just makes good economic sense to support it."
Securities Disclosure: I, Melissa Pistilli, hold no direct investment interest in any company mentioned in this article.
Featured
Investing News Network websites or approved third-party tools use cookies. Please refer to the cookie policy for collected data, privacy and GDPR compliance. By continuing to browse the site, you agree to our use of cookies.