Is the Global X Uranium ETF Getting a New Lease on Life?
Though it's probably not on investors' go-to list for uranium exposure, the Global X Uranium ETF has been doing much better lately. If the uranium price keeps rising, it could be a good option for those interested in the commodity.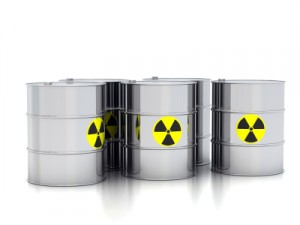 Uranium is on a tear. Since June, the U3O8 price has continued to be strong, climbing from a 2014 low of $28 to the current level of $44 per pound. And while the market is still grappling with whether this price resurgence is a sign of the times ahead or just a blip on the radar, one thing is certain: the spot price increase has been breathing life back into exploration and development companies.
Alongside companies like Uranium Energy (NYSEMKT:UEC), Uranerz (NYSEMKT:URZ) and Energy Fuels (TSX:EFR), which respectively have gained 60.32 percent, 36.4 percent and 25.17 percent in the last month alone, the Global X Uranium ETF (ARCA:URA) has also been seeing some impressive gains. However, investors might want to exercise some caution before jumping on that train.
A tough past
The Global X Uranium ETF was born into tough times and is probably not on investors' go-to list for uranium exposure. Launched in November 2010, URA was around for four short months before the Fukushima nuclear disaster decimated uranium prices. As it has taken prices several years to recoup losses suffered in 2011, URA has declined 81 percent since its inception, as Eric Balchunas wrote recently on Bloomberg.
This year alone, URA is down almost 11 percent; however, like other beleaguered uranium stocks, the ETF has been seeing some improvement — and that could be a sign of the start of something new.
How is URA weighted?
According to a fact sheet, URA was designed to offer investors exposure to uranium mining companies worldwide. It is made up of select companies that are engaged in different parts of the uranium industry, from exploration to mining, refining and manufacturing.
The fund's top holdings include heavyweight Cameco (TSX:CCO), top-tier development company Denison Mines (TSX:DML) and premier exploration company Fission Uranium (TSX:FCU). The fund also gives investors exposure to Uranium Participation (TSX:U), a company whose sole focus is investment in uranium concentrates.
What goes up
As mentioned, URA's performance has picked up in recent weeks. The fund has seen a 16.36-percent increase over the course of the last month, spurred on by recent events like nuclear restart approvals in Japan. Beyond that, ETF Trends also recently reported that URA was further boosted following the news that China will be increasing its nuclear capacity.
So while URA got off to a rocky start, investors might want to keep an eye on the fund as a potential avenue for exposure to the uranium market.
Securities Disclosure: I, Vivien Diniz, hold no investment interest in any of the companies mentioned.