Top 3 Uranium Mines in the World
Here are the top three uranium-producing mines in the world.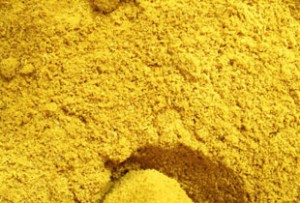 Uranium is an important resource worldwide that is used primarily as fuel for nuclear power plants. Existing uranium reserves are of such a size that estimates predict they can produce fuel for the next century at current consumption rates, according to the Nuclear Energy Agency. As mining methods change and new mines open, the uranium market is also expected to change.
There are, however, consistent top players. The three mines with the highest production of uranium are listed below.
McArthur River mine
The McArthur River mine is an underground uranium mine owned by Cameco​ (NYSE:CCJ,TSX:CCO). The mine is located in Saskatchewan, Canada, about 50 miles away from the Key Lake mill in the Athabasca Basin; it produces 13 percent of the world's uranium.
McArthur River is the highest-grade uranium deposit in the world, with a proven and probable mineral resource estimate of 264.5 million pounds of uranium oxide at an average grade of 16.36 percent. The McArthur River deposit was discovered in 1988, and mine construction began in 1997. In 1999, production began, with full commercial production achieved in 2000. The production of 18.7 million pounds of yellowcake takes place at McArthur River, and the ore is processed at the Key Lake mill.
Underground mines account for 37 percent of uranium production. At these mines, ore is brought to a mill after extraction to be crushed and ground. It is then leached with sulfuric acid to dissolve the uranium oxides. Uranium is subsequently separated through ion exchange and is then dried and packed, most commonly as uranium oxide.
Olympic Dam mine
The Olympic Dam mine in Australia, owned by BHP Billiton​ (ASX:BHP,NYSE:BHP,LSE:BLT), is a by-product and underground mine that produces 6 percent of the world's uranium. Olympic Dam is primarily a large iron oxide-copper–gold deposit that produces copper, uranium, gold and silver. The mine is located at Roxby Downs, which is about 350 miles north of the city of Adelaide.
An interesting fact about the Olympic Dam mine is that it is the largest-known single deposit of uranium in the world. Uranium production there is accomplished via a treatment process much like that of uranium ore, though more complex given that it is a by-product of copper from the mine. Current operations at the mine use sublevel open stopping, a technique of underground hard-rock mining that employs modern equipment and is quite productive. The deposit was discovered in 1975 and the mine was opened in 1988 by WMC Resources. In 2005, BHP took over WMC Resources and became the owner of the mine. Mine expansion plans are currently shelved.
Processing procedures at Olympic Dam have recently improved, with uranium recovery from solution increasing to 97 percent from 90 percent. All uranium produced at the mine is exported.
Ranger mine
Also in Australia, the Ranger mine, owned by Energy Resources of Australia (ASX:ERA), is an open-pit mine that produces 5 percent of the world's uranium.
Located in the middle of Kakadu National Park, about 143 miles east of Darwin, the deposit was discovered in 1969. Production began in 1980 following negotiations between the Commonwealth Government and the Northern Land Council, which represents the interests of Aboriginal landowners. Ownership of the mine is fairly complicated, with 31.61 percent of the concern traded publicly. Energy Resources of Australia, a subsidiary of Rio Tinto (ASX:RIO,NYSE:RIO,LSE:RIO), is also owned in part by Cameco, Cogema and a holding company representing Japanese utilities, among others. Uranium recovery at the mine ranges between 91.5 and 93 percent. It is the second-largest uranium mine in the world, and the only one of the top three with an open-pit structure.
Uranium oxide sales by Energy Resources of Australia are all exports to energy utilities ranging from Japan and South Korea to Germany and France. There are several uranium ore bodies at the mine, one of which was exhausted by the end of 1995 and one of which is not yet being mined.