Strateco Calls it Quits on Matoush Project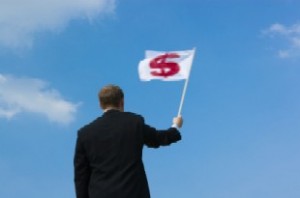 In an effort to cuts costs, Strateco Resources (TSX:RSC) has thrown in the towel at the Matoush uranium camp in Northern Quebec.
Strateco has been sitting on the project since a moratorium and commission of inquiry on Quebec's uranium industry dating back to March 2013. The Quebec-based company blames the decision to call it quits on Matoush on the Quebec government's refusal to issue the final permit it needs to start advanced exploration at the project.
"The damages arising from the liquidation of the Matoush camp and any cost associated with reopening the camp in the future add to the damages incurred by Strateco and its shareholders following the Quebec government's refusal to issue the certificate of authorization," the company said in statement.
Strateco also noted that it has finalized the sale of some of the equipment and facilities at Matoush. Meanwhile, the camp will be closed in a manner that will protect the environment and human health.
For investors, it is important to note that the company plans to preserve the recognized experts of its team. Consequently, Strateco will be shifting its attention to uranium exploration in Saskatchewan through its subsidiary, SeqUr Exploration.
Since the divestment of Matoush, SeqUr Exploration has issued 14,999,999 common shares of Strateco in exchange for the company's option on the Jasper Lake uranium project in Saskatchewan. The project is made up of four properties from Denison Mines (TSX:DML). SeqUr also closed a $100,000 private placement involving the issuance of 5 million common shares at a price of $0.04 to Sentient.
For its part, Strateco has closed a private placement for $1.4 million. With the funding, the company expects to be able to maintain its listing on the Toronto Stock Exchange.
Securities Disclosure: I, Vivien Diniz, hold no investment interest in any of the companies mentioned.