Movers, Shakers and Money Makers
Several uranium juniors have been scooping up strategic assets in the uranium space.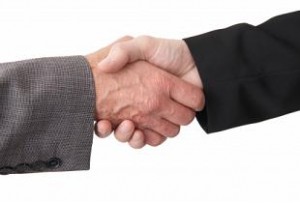 For uranium enthusiasts, 2013 was the year that the stars aligned and prices skyrocketed. Now, as 2013 comes to a close, a quick peek at the price chart will show that uranium spot prices have not been making strides in a positive direction. And while the market's behavior of late might blow the wind out of investors' sails, there has been some activity that should pique curiosity and beg the question: What's going on?
In the last month or so, three junior exploration companies have made some acquisitions in the uranium space that are worth another look.
Kivalliq scoops up Baker Basin in Nunavut
The first junior Uranium Investing News looked at was Kivalliq Energy (TSXV:KIV), which made what it calls a strategic acquisition in purchasing the Baker Basin project in Nunavut from Pacific Ridge Exploration (TSXV:PEX) in mid-October.
Baker Basin is located near Baker Lake, Canada's only inland community in the Arctic. The hamlet is already a mobilization point for Kivalliq, which is working on the Angilak project a little further southwest from Baker Basin. The town is on Baker Lake, which has ocean access, a valuable trait in such a northern location.
Speaking to Kivalliq's CEO Jim Paterson, it is clear that for the company, the acquisition of Baker Basin makes sense. "It's absolutely complimentary to our Angilak [project]" Paterson told Uranium Investing News, adding that Baker Basin was acquired at an excellent price, has huge logistical synergies with Angilak and that the company has a competitive advantage with another project in Nunavut because it already has a good understanding of the regulatory standards.
Baker Basin has seen a little over $7 million in exploration spending by Pacific Ridge, with the drill holes completed on the property being the most important activity, Paterson said.
While according to Paterson, the company has no immediate plans for Baker Basin, he believes that its acquisition strengthens the company's portfolio and provides it with future opportunities. "It is not something that we have to spend a lot of money on; we don't have huge financial requirements. And we can wait until either the capital is available to advance the project or the market turns around," he said, adding that the company can also seek future partners or sell it should the opportunity arise. But for the most part, Baker Basin definitely provides the company with more options.
Anfield aims for uranium production
Anfield Resources (TSXV:ARY) — formerly Equinox Copper — might be better known to the junior copper market than uranium, but that doesn't mean the company doesn't see value in uranium. After finding success in toll-milling copper from its Chilean project, the Aura mine, Anfield adopted the strategy to acquire strategic resource assets — on a commodity-agnostic basis — in order to generate near-term revenue and cash flow. In early November, Anfield announced the acquisition of several uranium assets with the intention of near-term production.
For Anfield, acquiring the Arizona and Utah uranium assets was a strategic decision. "The idea with these assets is that we can get them into production at a relatively quick pace," CEO Corey Dias explained to Uranium Investing News, adding that from his point of view, "[Anfield] can generate cash flow, because in the junior mining space — especially in this market — no one is really interested in a development or exploration asset."
Investors are looking for returns on their investment, so from Dias' perspective, going after assets that can provide that return in the near term, rather than to look for other development assets makes the most sense.
Anfield's US assets all fall within a 65-mile radius of Energy Fuel's (TSX:EFR) White Mesa mill, the only conventional uranium mill in the US. If the company can bring these past-producing mines back into production in a few short years, it hopes to generate revenue through a toll milling deal with White Mesa.
With the flurry of activity in the uranium space, particularly in the Athabasca Basin, Dias sees a major advantage in relation to its competitors: near-term production.
"One advantage we see is that we have past producing mines versus in the Athabasca Basin," he explained, adding that if all goes well, "we can get into production in a couple of years compared to the guys in Athabasca taking seven to 10 years to build a mine from scratch," or getting bought out, as seems to be an end goal with many of the companies in the region.
Should all go according to plan, Anfield aims to be permitted and in production by 2015.
Azincourt: more than a greenfield exploration company
The latest acquisition by a junior exploration company in the uranium space is Azincourt Uranium (TSX:AAZ), which is now the proud owner of several uranium assets on the Macusani Plateau in Peru.
Though known to uranium investors primarily as Fission Uranium's joint venture partner for the Patterson Lake North (PLN) property in the Athabasca Basin, CEO Ted O'Connor has been busy scoping out assets in Latin America. On November 22, Azincourt announced that it had scooped up a 100-percent interest in private company Minergia, a 50/50 joint venture between Cameco (TSX:CCO) and Vena Resources (TSX:VEM).
During his career with Cameco, O'Connor was responsible for overseeing and managing Cameco's interest in the Minergia properties. Having seen the projects sitting on care and maintenance for several years now, Azincourt took the opportunity to diversify its geographical portfolio and negotiate for properties that its CEO knows well. As part of the new acquisition, Azincourt now holds two uranium properties in Peru: the advanced-stage Macusani and the early-stage Muñani exploration projects.
The Peruvian acquisition is a good one for Azincourt. As O'Connor explained to Uranium Investing News, "right now we don't have any discovery in Saskatchewan, but a lot of great targets." He added that "having resources in the ground with exploration upside and very good leeching characteristics which should translate to low processing costs in Peru differentiates us from just a greenfield explorer."
O'Connor explained that with Fission's savvy team operating PLN, he has the opportunity to grow Azincourt by finding other projects and assets with great value.
In Minergia, O'Connor has found a project where that has spent over $12 million in exploration — primarily drilling — that has identified an estimated 32 to 36 million pounds of U3O8 (depending on the cut off being used). Compared to other deposits, O'Connor sees the Peruvian assets as quite valuable, especially considering discovery costs are roughly $0.40 per pound.
When it comes to emerging districts in the uranium sector, the Macusani Plateau is showing great promise. So far, the region is pushing roughly 100 million pounds of uranium resources in a confined district. Furthermore, with economics and geology in its favor, Azincourt's latest acquisition is the just ticket to add more value to the company's portfolio.
The market
Despite not having yet made any impressive price movements of late, spot prices have climbed to $36.25 over the last few weeks. The uptick in price is indicative of bullish market sentiment.
According to Dundee Capital Markets, alongside the market's bullish sentiment are a flurry of supply disruptions, including the official end to the HEU agreement. With the last shipments released, the market is looking at 24 million pounds of secondary supply offline.
Russia and Kazakhstan have also announced a cease in development to several projects. Russia plans to stop development of the Mkuju River project, which will remove somewhere between 4 and 7 million pounds of uranium annually from the supply chain. Likewise, with Kazakhstan also putting an end to future developments, another 13 million pounds or more could be off the market.
With both companies and investors seeing value in uranium, it would be worth keeping an eye on the uranium market to see how the situation pans out.
Securities Disclosure: I, Vivien Diniz, hold no investment interest in any of the compaies mentioned.
Editorial Disclosure: Kivalliq Energy, Anfield Resources and Azincourt Uranium are clients of the Investing News Network. This article was not written as part of any advertising campaign.