Japanese Interest Grows for Uranium Assets in Africa
A number of Japanese stakeholders have been aggressively competing for alternative fuel sources and clean energy assets demonstrating a clear concern for securing exposure to these international mining interests.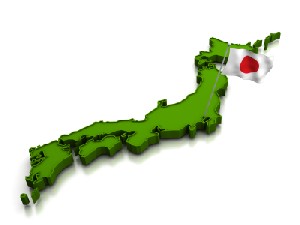 By Dave Brown – Exclusive to Uranium Investing News
A number of Japanese stakeholders have been aggressively competing for alternative fuel sources and clean energy assets, demonstrating a clear concern for securing exposure to these international mining interests. Over the last month, joint ventures between Japanese and foreign investors have been represented in three enterprises strategically aligning on similar international lithium projects. Lithium has seen significant increases in demand for its properties of energy storage and this application in cell phones, lap top computers and personal communication devices; however the largest potential source of growth for the mineral remains in the production and marketing of batteries for electric vehicles.
Last week Japan's fourth-largest trading house, Itochu Corp (PINK: OTCY), announced that it has taken a 20 percent stake in a U.S. project to produce lithium and that it expects to start sample shipments for use in car batteries by the end of this year.
Now the Japanese firm has its sights set on uranium resources as well. On July 12, Itochu announced that its wholly owned Australian subsidiary, Nippon Uranium Resources (Australia), is investing a total of $137.9 million in Namibia's Rössing South, also known as the Husab uranium project. The project is described by Itochu as one of the largest uranium projects in the world and is currently being developed by Extract Resources (TSX:EXT). Feasibility studies are ongoing at the site, and and once operational is expected to produce 5700 tonnes of uranium annually from an open pit by 2014.
The latest investment would make Itochu a 10.3 percent shareholder of Extract, the third largest investor behind Kalahari Minerals Ltd. (PINK:KMPLF) and Rio Tinto Ltd. (NYSE:RTP).In May 2010, Itochu acquired a 14.9 percent stake in Kalahari Minerals, which was already the main shareholder of Extract. The company said in its press release "as a significant shareholder of leading uranium companies, Itochu envisions contributing greatly to the stable supply of uranium to Japan." The final sale of shares in the uranium exploration company is subject to relevant approvals by shareholders and Australia's Foreign Investment Review Board.
According to Itochu, it expects the project to receive "full support" from the Japanese government. When Itochu bought its Kalahari stake earlier this year, the state-owned Japan Oil, Gas and Metals National Corporation (JOGMEC) said it would extend $43 million of exploration financing to the project. Earlier in the year, JOGMEC agreed to invest $4 million in a joint venture partnership with American Lithium Minerals, Inc. (OTC:AMLM) in another move to secure a reliable lithium supply by developing projects in foreign lithium.
The Itochu announcement follows closely a July 6 announcement of a consortium of six Japanese companies to establish a new office, which will be the foundation of a new company tentatively known as International Nuclear Energy Development of Japan.
Partners in this new venture include Toshiba Corp., Hitachi Ltd., Mitsubishi Heavy Industries Ltd., Tokyo Electric Power Co., Chubu Electric Power Co. and Kansai Electric Power Co. A joint statement indicated, "This new company will be engaged in the activities to establish proposals for nuclear power plant projects in the emerging countries." This consortium has already been considering a public-private proposal to receive nuclear plant orders in Vietnam.
The official launch of this new enterprise is scheduled for fall of 2010, which will then allow the distribution of Japanese technology and acumen related to power plant construction, maintenance and operation, and human resource development, all of which will be enhanced by legislative and financing support from the Japanese government.
Spot Uranium Price Down Slightly
Over the past week, some sellers have shown a willingness to drop their prices in order to conclude transactions with the resulting Uranium Spot Price set at $41.50 per pound, down $0.25 from last week. A slight price differential is evident at the moment, based on delivery location, with sellers holding material at one US facility offering material at prices marginally below that offered at other delivery locations.
Six transactions were reported in the spot uranium market this week. Two of the transactions resulted from the Department of Energy (DOE) inventory dispossession with utility providers buying the surplus. New demand also emerged this week with a non-US utility entering the market seeking offers for 300 thousand pounds U3O8 or UF6 equivalent to be delivered in two lots of 200 thousand and 100 thousand pounds U3O8 equivalent, respectively. Offers are due to the utility by July 20, and delivery should occur before December 21, 2010. One US utility awaits offers for 260 thousand pounds U3O8 or equivalent UF6 for delivery in 2010.