Iran Discussions: Optimism and Skepticism
Though the conversation has not yet come to an end, Iran is hinting at the possibility of scaling back its uranium enrichment plans, putting the west a little more at ease.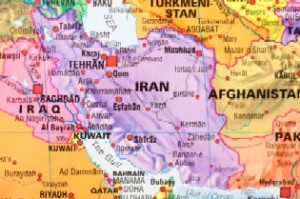 Iran has hinted at the possibility of scaling back its uranium enrichment plans, putting the west a little more at ease. During this week's round of negotiations — the first since newly elected president Hassan Rouhani and US President Barack Obama shared a phone call last month — Iran is looking for a compromise that will see the harsh economic sanctions on the country lifted.
The negotiations are centered on concern from the US, Russia, China, France, Britain and Germany that Iran's uranium enrichment program will give the country ready access to bomb-grade nuclear power. The Islamic nation maintains that its intentions for uranium are more altruistic in nature — it says it is refining uranium to meet the growing electricity needs of its expanding population and is also looking to produce isotopes for medical use.
Participants in the negotiations have been keeping quiet about any proposals presented over the last two days, but some hints have nevertheless been dropped.
Positive speculation
Catherine Ashton, foreign policy chief at the European Union, told reporters that this week's negotiations "were the most detailed discussions we've ever had by a long way." Both she and Iranian Foreign Minister Mohammad Javad Zarif have hinted that the atmosphere was positive.
Reuters reported that a senior US administration official was also optimistic that negotiations would go well, telling the publication that never before had they witnessed "such intense, detailed, straightforward, candid conversations with the Iranian delegation," and adding that "[a]lthough there remain many differences in each area, and what sanctions relief might be appropriate, specific and candid discussions took place."
The hope that negotiations will reach a conclusion that is acceptable to all parties is the end goal. Showing support for the ongoing conversation was Foreign Secretary William Hague, who said in a statement that "Iran will need to take the necessary first steps on its programme and we are ready to take proportionate steps in return."
Caution persists
Every story has two sides, and before everyone jumps on the bandwagon, perhaps it is wise to exercise a little bit of caution. Russia's deputy foreign minister, Sergey Ryabkov, was a little less upbeat about the ongoing negotiations. "The result is better than in Almaty (talks held in April) but does not guarantee further progress," he said, adding "[t]here could have been better cooperation."
Also hinting at cautious optimism was USA Today, which states that some statements from Iran cast a shadow on Rouhani's message. According to the publication, "Iran's negotiator has been pre-emptively rejecting ideas from the West to ensure Iran's nuclear stockpiles are not converted to weaponry. Iranian Supreme Leader Ali Khamenei contradicted Rouhani's claims of flexibility in talks, and Zarif has said Iran's right to enrich uranium is 'non-negotiable.'"
Colin Kahl, former US deputy assistant secretary of defense for the Middle East, implied that talks "could go really well, or things could deteriorate."
Where to go from here?
No decision has yet been reached in regards to alleviating Iran of the imposed sanctions. Negotiations between Iran, the US, Russia, China, France and Britain will resume on November 7 and 8 in Geneva; hopefully then we will see a resolution.
Related Reading