First Results from Fission Uranium's Summer Drill Program: "14 Holes, 14 Hits"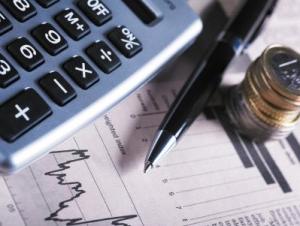 Canada's Fission Uranium (TSXV:FCU) gets a fair amount of attention on Uranium Investing News, but it's not undeserved. After all, the company, whose fans include David Sadowski of Raymond James and Rob Chang of Cantor Fitzgerald, puts out consistently positive results. 
Today was no different. This morning, Fission released the results of the first 14 drill holes from the summer drill program at its Patterson Lake South (PLS) property, located in the Athabasca Basin, and according to Ross McElroy, the company's president, COO and chief geologist, they're pretty good.
How good? Summing up the results, McElroy said, "[f]ourteen holes, fourteen hits. We have wide mineralization in every drill hole, high-grade intervals in ten of the holes and a new mineralized area to the North of the R780E zone's eastern section. The summer drill program is progressing extremely well as we continue to rapidly expand the PLS discovery prior to a 43-101 resource estimate at the end of the year."
One highlight, today's press release states, is hole PLS14-230 (line 915E), which returned 6.1 meters total composite off-scale (>10,000 cps) radioactivity in 128 meters total composite mineralization. That's a good result in itself, but the hole is also important because it, along with hole PLS14-224 (870E), "intersected mineralization further to the north than previously known" — that's the new mineralized zone mentioned by McElroy.
Also key is the fact that of the 14 holes, seven angled holes and three vertical holes returned "substantial intervals of off-scale (>10,000 cps) radioactivity." Further, it's interesting to note that Fission has replaced its GR-110 scintillometer with a RS-121 scintillometer. While the former was able to measure a maximum of 9,999 cps, the latter measures up to 65,535 cps "for higher resolution readings of strongly anomalous radioactivity."
Results in context
Given the amount of news Fission puts out, it can be difficult to keep track of what's what. However, in a video released today, McElroy gives a good explanation of how the company's most recent results fit into its overall plans.
He states, "the summer program at PLS is well underway right now, we've been drilling for about a month; we do have a 63-hole program. The majority of the drilling, call it two-thirds of the drilling, will be geared towards building out a resource on the main mineralized trend so we can continue to grow the zone laterally as well as on strike, where it's open."
Continuing, McElroy explained, "the other major objective that we want to accomplish is to test a number of other high-priority exploration targets on this very large project. We've got a lot of conductors, well over a hundred different conductors on the property. Every one of them has the potential to host high-grade mineralization, so we need to go through the process to start testing and evaluating them."
Moving forward, Fission will be putting out its "first news release with a batch of holes that [were] drilled on the main zone," said McElroy, adding, "we're very excited about the state that we're at right now."
Watch the full video below (or here) for further insights about PLS from McElroy:
Securities Disclosure: I, Charlotte McLeod, hold no direct investment interest in any company mentioned in this article. 
Related reading: 
David Sadowski: On Two Athabasca Juniors and Beyond
Fission Assay Results Encouraging for Upcoming Resource Estimate