Using new technology to access fossil fuels trapped in shale rock has effectively transformed the North American energy sector as a whole.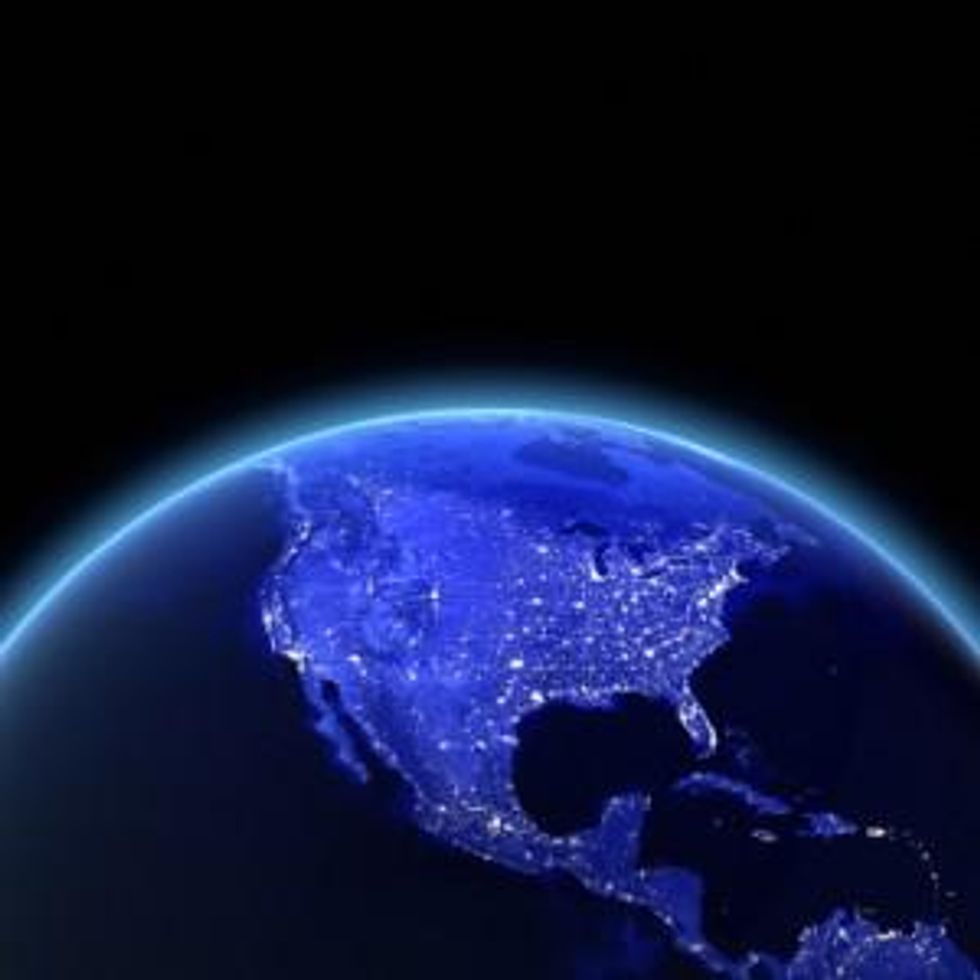 With the United States election finally at an end, one of the main issues that voters, as well as investors, will be casting their attention on is the North American energy sector. 
While the two candidates were miles apart in their visions for the US domestic energy sector, many analysts are now beginning to take note of the revolution in unconventional oil and gas production that is fast changing the country's energy outlook.
The industry has been abuzz on the back of a new study released by HIS, a provider of market and economic information, that highlights that unconventional oil and gas production is currently supporting more that 1.7 million jobs in the US and is on track to provide another 1.2 million jobs by 2020.
"At which point do you stop calling this unconventional?" asked John Larson, a vice president at HIS and lead author of the study, in an interview with Reuters. "This is going to become the convention."
Energy transformation
Using new technology to access fossil fuels trapped in shale rock has effectively transformed the energy sector as a whole.
Following half a decade of intense growth, unconventional oil in the US accounted for approximately 2 million barrels per day (bpd) of US oil production in 2012. Analysts have also noted that unconventional oil will hit close to 4.5 million bpd by 2020 after surpassing conventionally-drilled oil by 2015. That represents close to two-thirds of total US crude and condensate production.
The news comes at a telling time in US politics as the re-election of President Obama has caused many to question exactly what the future holds for the North American oil sector.
Changes on the horizon
Oil and gas bulls will likely practice caution over the coming months as in the past Obama has been outspoken about his views on fossil fuels. He has encouraged Congress to do away with $4 billion in oil tax breaks and instead invest those funds in clean energy. He has also pledged to cut subsidies for oil, coal and natural gas and has been open in his support of the extension of the production tax credit for wind-generated electricity.
With that said, bar ordering a temporary moratorium on deep-water drilling in 2010 after the massive BP (NYSE:BP,LSE:BP) oil spill in the Gulf of Mexico, Obama has in fact pushed for more oil and gas drilling. That was underlined when the Center for American Progress Action Fund noted that US domestic oil production is at its highest level in 15 years, with the country currently boasting more working drill rigs than the rest of the world combined.
The new study, America's New Energy Future: The Unconventional Oil and Gas Revolution and the US Economy, builds on previous research on the economic impacts of unconventional gas to provide an assessment of the current economic contributions — in terms of jobs, economic value and government revenue — for both unconventional oil and unconventional gas in the United States.
"A new energy reality"
"The growth of unconventional oil and gas production is creating a new energy reality for the United States," said Daniel Yergin, vice chairman of IHS, in a press release. "That growth has not only contributed to U.S. energy security but is a significant source of new jobs and economic activity at a time when the economy is a top priority."
"The United States currently has the highest rate of growth in crude oil production capacity in the world and is virtually self-sufficient in natural gas, except for some gas from Canada. This is a stark contrast from when, prior to the unconventional revolution, it was expected that the U.S. would soon become heavily dependent on gas imports," he added.
Unconventional production to drive economic expansion
The study claims that future growth in unconventional oil and gas production will drive continued economic expansion in both the near and long term.
Annual unconventional tight oil production is expected to increase by nearly 70 percent by 2015, to over 3.5 million barrels of oil per day (mbd), and rise to 4.4 mbd in 2020. Meanwhile, unconventional gas production is expected to increase 22 percent, to nearly 42 billion cubic feet per day (Bcf/d) in 2015 (65 percent of total US gas production), exceeding 76 Bcf/d by 2035 (75 percent of total US gas production).
Some of the key findings from the study also show that approximately $5.1 trillion in capital expenditures will occur between 2012 and 2035, that unconventional energy activity will contribute $475 billion in value-added contributions annually by the same period and that unconventional oil and gas activity will generate government revenues of more than $124 billion by 2035.
"North America is at the forefront of a sweeping transformation in oil and gas production that will affect all regions of the world, yet the potential also exists for a similarly transformative shift in global energy efficiency," said Maria van der Hoeven, executive director of the International Energy Agency, in a press release on Monday.
The future
Unconventional oil and gas is the future. Investors all over the world will be tweaking their portfolios to include companies able to boast both conventional and unconventional reserves.
The energy investment landscape has been altered significantly over the past five years and is certain to change even more moving forward. The key is to embrace this change and be certain to undertake due diligence when investing in companies that are aiming to ride the wave of change that this market is experiencing.
Securities Disclosure: I, Adam Currie, hold no direct investment interest in any company mentioned in this article.
Investing News Network websites or approved third-party tools use cookies. Please refer to the  cookie policy for collected data, privacy and GDPR compliance. By continuing to browse the site, you agree to our use of cookies.