Paul Rankine of TomCo Energy discusses oil shale as an alternative source of oil in the United States.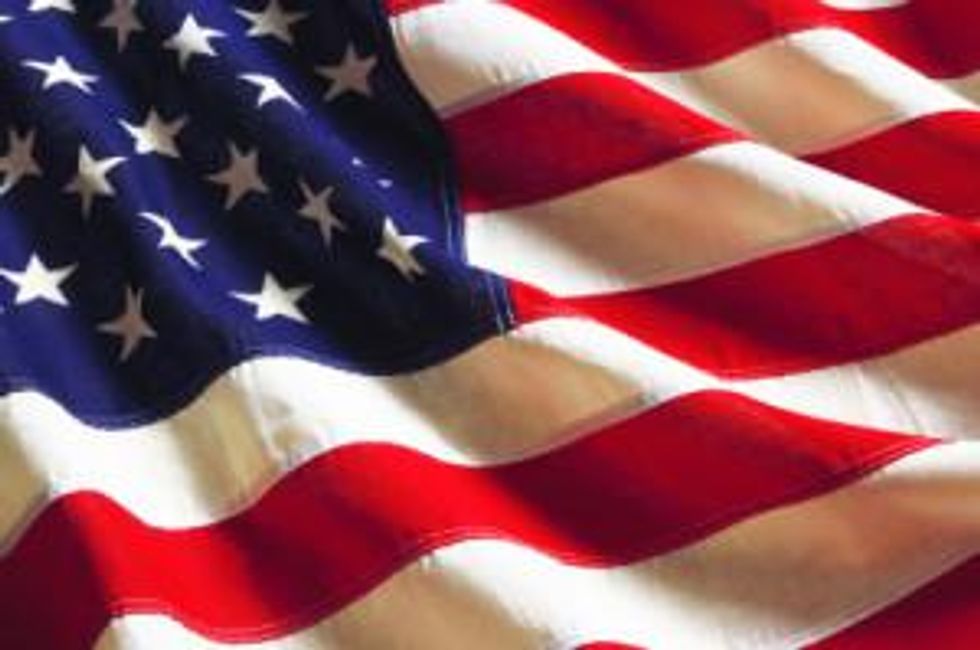 With the write-down of estimated United States shale oil deposits in the news in recent weeks, confidence in oil reserves in the US has been somewhat shaken. However, whatever investors and analysts may believe with regards to shale oil deposits, there is another domestic oil source that could be important for the US: oil shale.
Also known as the rock that burns (a moniker for coal as well), oil shale is an immature form of oil that could meet a portion of energy demand in the US. One company exploring that area is TomCo Energy (LSE:TOM), a UK-based company focused on developing its wholly owned oil shale assets in the prospective Green River Formation in Utah. TomCo currently owns two leases on five blocks in Utah, and has a mineable JORC-compliant measured resource of 126 million barrels on its main block, Holiday. TomCo intends to work with Red Leaf Resources on the leases using Red Leaf's EcoShale™ In-Capsule Process for efficient oil extraction.
To find out more about shale oil and its energy market potential, Oil Investing News (OIN) spoke with TomCo CEO Paul Rankine. In the interview below, Rankine gives some background information on oil shale while explaining why the burning rock could be important for energy investors to look at. Additionally, he details TomCo's approach to the sustainable production of shale oil in Utah through its partnership with Red Leaf Resources.
OIN: I don't know how extensively we've covered TomCo on our network before, so could you tell our readers a little bit about your company?
PR: Absolutely. TomCo Energy is an AIM-listed oil shale development company with our primary assets being our oil shale deposits in Utah. We also have the license to use EcoShale™ technology. We bought the license to use the technology just over four years ago, so that is how we are planning on monetizing our oil shale lease.
Effectively, where we're sitting at the moment is in the permitting phase. We've done all the drilling that needs to be done, and right now we're sitting with a JORC-measured resource, so we don't need any more definition drilling. We've done all the tech drilling that is required for our permit applications and we have submitted our permit applications for our large-scale mining permit to the state of Utah, as well as our groundwater discharge permit. Both applications were submitted recently; the large mining permit went in January and the groundwater discharge permit was submitted in February. We expect our permits to be approved following the public consultation period, sometime during the second half of this year.
OIN: Oil shale is quite different from shale oil. Could you explain what the difference is for our readers?
PR: Oil shale is an immature oil compared to shale oil and shale gas, which is conventional oil and gas tied up in a tight shale formation. Shale oil and shale gas need fracking, whereas with oil shale you need to help Mother Nature develop the oil. To put it in perspective, our deposit is approximately 23 million years old as compared to conventional oil being 65 million years plus, so it's just very immature and you need to add temperature or pressure to be able to release the oil from the kerogen.
OIN: If I've read correctly, there was widespread commercial production of oil shale in the 19th century, prior to discoveries and production of liquid crude oil in the late 19th to mid-20th century. Oil shale to some extent fell out of favor because it became uneconomical to produce, but it has made a comeback in recent decades. What factors have contributed to the viability of oil shale projects?
PR: Well, you've got it exactly in one. The price of oil has been a key driver, so when you look at the EcoShale technology that we're using, the operating cost is $37 a barrel with our breakeven price being $50 a barrel. When you compare that to the oil price of the 1990s of around $17 a barrel, there was absolutely no way that it would fly. However, when you're sitting with the oil price as it is right now at over $100 a barrel, it definitely makes oil shale very economic.
OIN: Okay, so to speak more to that, how do you see oil shale competing with liquid crude on the energy markets, or with other energy resources for that matter?
PR: Well, the oil that is in the Green River Formation in Utah, Wyoming and Colorado is estimated at 1.5 trillion barrels. Just to put it into perspective, BP (NYSE:BP,LSE:BP) does an annual review of global oil with the current conventional oil and tar sands reserves at 1.7 trillion barrels of oil. Thus, the commercialization of just the oil shale in these three states has the potential of doubling the known amount of oil globally. For the states it's a serious game changer in the long term.
The reason why it would be long term is that in the west, approximately 78 percent of the land is federal, and with a Democrat government the chance of getting any of the federal land licensed is zero. So it's got very big potential for the states, but only when you have a change of government. As a perfect example, the last thing George W. Bush did before leaving the White House was to sign a bill allowing oil shale to be developed on federal land. The first thing Obama did when he got to the White House was to repeal that bill.
OIN: So it really depends on what the US government decides to do.
PR: Absolutely. With only 22 percent of the land being in state or private lands, it does limit the amount of potential in the short term. Both Red Leaf Resources and TomCo are on Utah state land, so it makes it easier to get permitted.
Utah has a two-party system like the rest of the states, but its two parties are the Republicans and the Tea Party Republicans. They don't have any Democrats, so that's why they're going out of their way to help us into production.
OIN: Getting back to oil shale, would you say that there are any benefits of oil shale over liquid crude?
PR: The main benefit of the product that we'll be producing is that there is no heavy fraction. The product is 32° to 34° API, so it's a light sweet crude with no tar or bitumen products in it. With only light fractions a cracker can produce 70 percent of the product as diesel and the remaining 30 percent as conventional crude for treating through a conventional refinery.
For a state like Utah, which needs fuel, there's an undeveloped permitted cracker only 70 miles away from us, so there is potential that we will be able to send our product there to generate diesel exactly where it's required.
OIN: Also, what is the significance of TomCo's joint venture (JV) involvement with Total (NYSE:TOT) for the Utah projects?
PR: TomCo doesn't have the JV with Total. Red Leaf Resources does. Four years ago we paid Red Leaf $2 million to  be licensed to use the EcoShale™ technology, so they need to provide us the final front end engineering design. Red Leaf signed a JV with Total in 2012 after Red Leaf's successful pilot plant in 2008. Total is now the moneybags to do a one-off commercial capsule. They're doing the mining for it right now and they're going to commence construction of the one-off capsule shortly and should be producing the first commercial oil from that next year. The next investment is when Total makes its final investment decision with the remainder of the cash going to fund continuous commercial production, with three capsules being fired at any one period of time.
From our perspective, there are two key points. When Total made its investment in Red Leaf, it was done as a research and development project, accounting for 80 percent of Total's research and development budget in 2012, so this is a pretty big fish in a small pond. Once Total makes its final investment decision for full commercial production, it moves from being in the research and development budget to being in their exploration and production budget, which means that it then becomes a minnow in a massive ocean. Total will have to ramp up production to be able to get economic value from this technology.
Total is expecting to want to get to 50,000 attributable barrels a day as soon as possible. At present, Red Leaf, having the first commercial-scale oil shale production permitted in North America, has one 10,000-barrels-a-day project, half attributable to Total. With no other leases with permits in the pipeline, Total's first option to ramp up fast is to buy the remainder of Red Leaf to secure its 5,000 attributable barrels a day.
The second option would be to buy a permitted turnkey project like our Holiday block. Once the Utah state grants our permits, TomCo will have the second commercial-scale oil shale project permitted in North America. That's why honestly I think that with Total in the picture, it's going to be somebody with a French accent that will bring this project on stream rather than me.
The second important point to note is if we did bring the project into production ourselves, Total's final investment decision has been put down as a prerequisite by all banks that we have approached about project financing. If you take our CAPEX to bring the project on stream, it's approximately $260 million. The banks have all said that they would provide 50 percent as debt, so we would have to raise 50 percent equity As such, the banks would provide $130 million and we would have to raise equity of $130 million. Given my previous comments about Total, I would put this option as a low probability.
OIN: Just going back to the environmental side, your partnership with Red Leaf Resources for their EcoShale™ In-Capsule Process is quite significant, and I noticed that this process has a lot of benefits — like lower emissions, better protection of aquifers and rapid reclamation — compared to other processes, such as surface mining retorts. Why is that important to you?
PR: That's the reason why Red Leaf has been able to get their project permitted, while companies using the traditional retort method of extraction haven't. Extracting oil from oil shale has been known about for ages, but there has always been the issue of water consumption, especially in these three desert states. Water has always been the critical element, so while developers wanted to use retorts in the past, they've never been able to get sufficient water rights to be able to do so. EcoShale™ technology uses very little water as you don't have to quench the heated shale. The environmental aspects are critical.
OIN: On that note, your website states that although oil shale production produces carbon emissions, these are reduced by two-thirds by Red Leaf's technology. Furthermore, there are other methods to manage the remaining emissions. How does TomCo plan to manage its carbon footprint?
PR: The main way of reducing it is actually by getting ourselves on the grid. Right now, the bulk of our emissions are due to having to use gas generator sets because the closest power is about 60 miles away. Once we get onto the grid, it'll drop us down to being a minor emitter under the EPA rules. The burners heating up the air in the capsules put out less than 100,000 tons of CO2 emissions per annum.
OIN: Last question — where do you see the future of oil shale heading on the energy market?
PR: Short term, it is going to be a small addition of oil to North America, moving close to self-sufficiency. It will be the first time that North America will be self-sufficient since World War II. In the longer term I see it as dramatically changing the North American footprint pretty much the same way that shale gas has in dropping the cost of gas in the states by about two-thirds. It's got the potential to do the exact same on oil in the long run.
OIN: Great, was there anything else that you want to add for our investor audience?
PR: We've really got an 18-month time frame of de-risking ahead. Total paid a net present value at 10 percent (NPRV10) for its stake in Red Leaf. Our NPV10, which is currently 10 times our current share price, is the ballpark for a takeover offer. Thus, we have a high potential of securing a 10-fold increase in our share price over the next 18 months.
OIN: Great. Thank you for taking the time to talk about oil shale and for giving us an update on your company.
PR: Thank you.
Securities Disclosure: I, Teresa Matich, hold no direct investment interest in any company mentioned in this article.
Editorial Disclosure: Interviews conducted by the Investing News Network are edited for clarity. The Investing News Network does not guarantee the accuracy or thoroughness of the information reported. The opinions expressed in these interviews do not reflect the opinions of the Investing News Network and do not constitute investment advice. All readers are encouraged to perform their own due diligence.
Investing News Network websites or approved third-party tools use cookies. Please refer to the  cookie policy for collected data, privacy and GDPR compliance. By continuing to browse the site, you agree to our use of cookies.