The oil space finally got some good news Friday when oil hit its highest price of the year.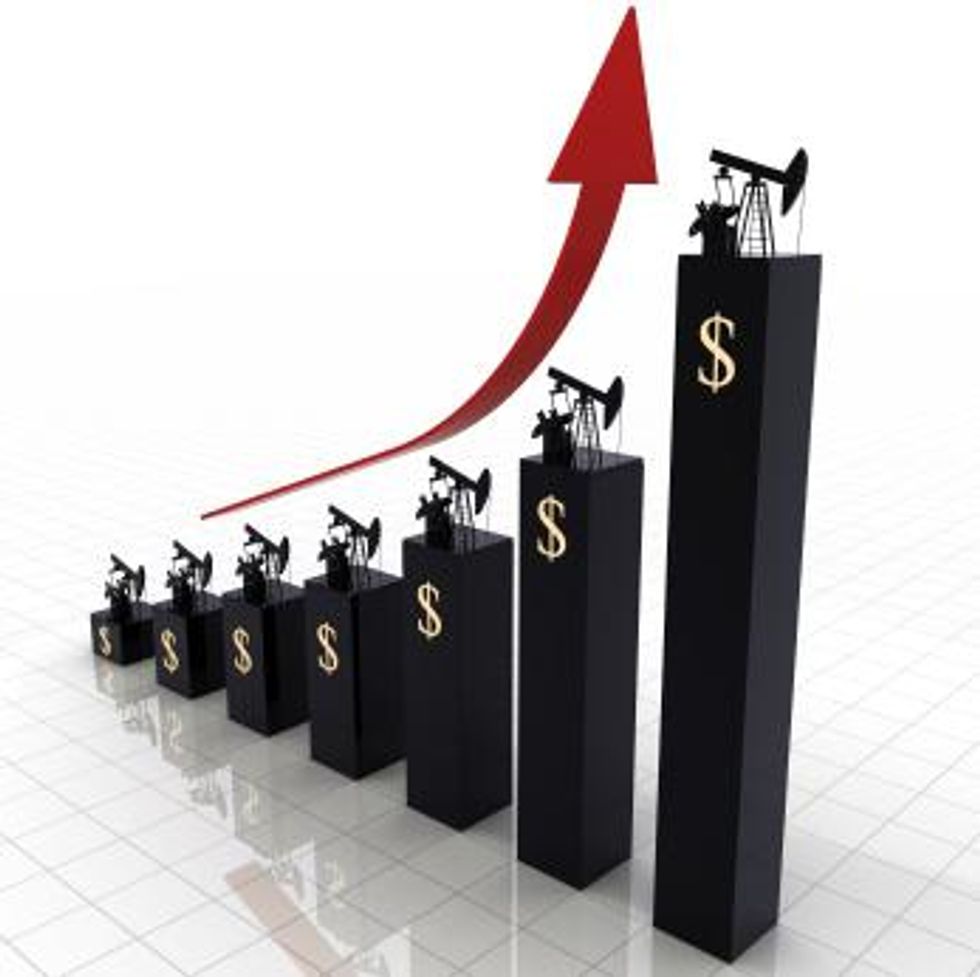 The oil space finally got some good news Friday when oil hit its highest price of the year. Brent crude ended the day near a five-month high of $65.28 a barrel, up $0.43 cents, or 0.7 percent, on the ICE Futures Europe exchange.
Investors are still cautious considering the same day brought the unexpected news that Russia will be increasing production. Still, the ASX and NASDAQ both saw increases, with SPI futures up 31 points and the NASDAQ climbing to its highest level in 15 years, according to The Sydney Morning Herald.
Turnaround in store?
The price of oil plummeted from nearly $120 a barrel last June to a low of $45 in January, but has since bounced back to the $60-per-barrel level despite predictions that it would remain in the $40 range for the rest of the year.
Now the slight boost has market participants becoming more and more bullish on the commodity, with hopes of a higher turnaround on the horizon.
Roelof van den Akker, a chartist at ING Wholesale Banking, told CNBC that "what we are seeing now is improvement, suggesting a recovery within the longer term downtrend … I'm short-term bullish on Brent." He also said he expects the Brent crude price to reach $72.40 a barrel in the near future, noting, "I would not be surprised by further upside potential in Brent oil towards $78 to $80."
And while there are still worries surrounding crude stockpiles in the US, which could hit a new record this week, overall demand for oil and fuel products, particularly gasoline, has already began to pick up ahead of the summer driving season.
Meanwhile, the US Energy Administration put out data on Wednesday that shows a decline in crude production due to wells being taken offline to respond to the low price. However, the report also notes that the reduction in rig count did not immediately result in lower crude production as "in the past when rig counts declined, the average productivity of a well drilled in each region increased, leading to continued, albeit slower, production growth."
Reports from Yemen are also having a major effect, with fresh airstrikes on weapons depots and other military installations being reported.
Analysts revise forecasts
Further support for an oil price rally comes from the fact that banks and research houses are revising their price forecasts. Societe Generale (EPA:GLE) raised its Brent crude forecast for Q2 2015 by $6.67, to $58 a barrel, and by $4.33, to $59.54 a barrel, for the full year. The bank also raised its NYMEX crude forecast for Q2 by $6.83, to $51.83 a barrel, and for the full year by $4.28, to $53.62 a barrel.
Meanwhile, Scotiabank's Patricia Mohr recently pointed to improved production in the US despite the decline in the number of rigs. "Increased rig productivity, with output from new wells up at least 20 per cent better and faster drilling times, combined with a shift to more prolific areas and fewer vertical wells, have offset the drop in active rigs," Mohr said in a commodities report.
That said, she sees the price recovering to the $65 level during the second half of 2015. "Despite market skepticism, we believe U.S. shale oil production is on the cusp of leveling out in the second quarter of 2015," she said.
While there are many factors that come in to play, including US production and geopolitical issues, it is nice to see a bright spot for oil.
Securities Disclosure: I, Kristen Moran, hold no direct investment interest in any company mentioned in this article.
Related reading:
Iran Nuclear Deal Won't Devastate the Oil Market
Investing News Network websites or approved third-party tools use cookies. Please refer to the  cookie policy for collected data, privacy and GDPR compliance. By continuing to browse the site, you agree to our use of cookies.