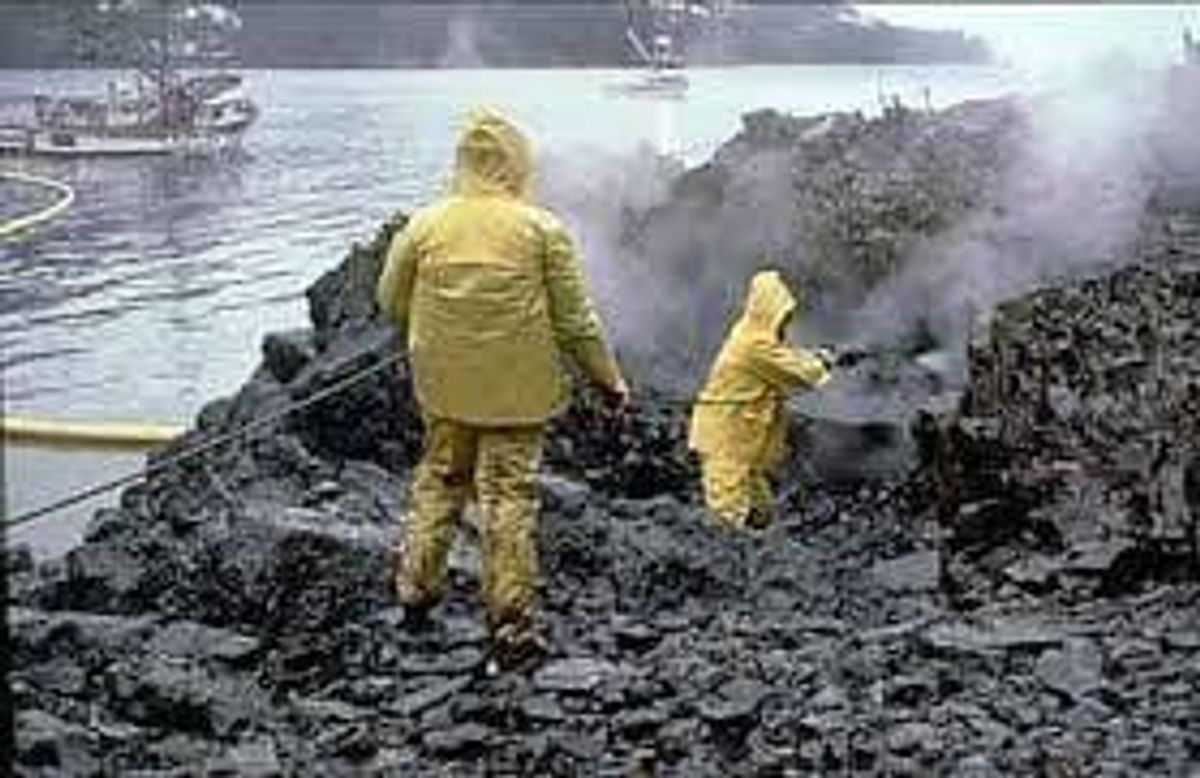 A look at the different technologies used by oil and gas pipeline companies and the various safety measures companies can implement to alleviate concerns.
Following the major oil spill that took place at Nexen Energy's (TSX:NXY,NYSE:NXY) Long Lake oil sands project last week, an environmental protection order was put in place. 
The spill saw 5 million liters of emulsion leak from a pipeline, and while the cause remains unknown, the incident has sparked warnings that newness does not guarantee a pipeline's safety. With that in mind, the Investing News Network decided to take a look at the different types of technologies used by oil and gas pipeline companies, and the various safety measures these companies can implement to alleviate concerns.
New vs. old technologies
The pipeline Nexen Energy was using was a double-layer pipeline; it was equipped with a leak detection system that should have alerted the company to the problem, but failed to do so.
After the spill, veteran pipeline investigator Rick Kuprewicz told CBC News about his experience with newer pipelines compared to the older models, noting that companies and investors sometimes put too much stock in the ability of new safety measures to prevent oil spills.
"I've seen 40- or 50-year-old pipelines that are in better shape than pipelines that are one or two years old, " Kuprewicz told the publication. "New in itself doesn't necessarily mean better. Nor is old necessarily bad."
He said that while there is still very little information regarding what went wrong with the Nexen pipeline, new technologies often give an inflated sense of safety. Kuprewicz added that in his experience, leak detection systems can be helpful, but aren't always reliable.
The Wall Street Journal also shed some light on pipeline safety following a massive oil spill caused by a ruptured pipeline on the California coast in late May, noting that "pipeline inspection tools have come a long way in recent years."
However, the publication identified one big problem as human error — employees are responsible for picking the right testing tools, running tests and deciding how to respond to issues. Furthermore, too many executives are focusing their money on prevention, while skimping on safety.
Enhancing pipeline safety
As mentioned, no matter how good technology is, there are a lot of other factors that go into pipeline safety. That is why both the Canadian and US governments have implemented their own safety programs to assist oil and gas pipeline companies in testing and maintaining pipelines, as well as to enforce penalties on individuals and companies that don't comply with federal safety standards.
The Canadian government's Responsible Resource Development plan includes "increasing the number of annual inspections by the National Energy Board for oil and gas pipelines by 50 percent; Doubling the number of comprehensive audits for oil and gas pipelines to identify safety issues before they occur and instituting administrative monetary penalties for individuals and companies that violate the National Energy Board Act. Penalties are up to $25,000 for individuals and $100,000 for corporations for each day of non-compliance with federal safety requirements."
The US Department of Transportation has its own Pipeline and Hazardous Materials Safety Administration to implement safety measures, and has a program in place "to protect people and the environment from the risks inherent in transportation of hazardous materials by pipeline and other modes of transportation."
What's more, following the spill in California, US federal regulators proposed a rule that would require operators to notify the US National Response Center withing an hour of discovering an accident.
Clean-up procedures
When it all comes down to it, unfortunately accidents do happen, and while public apologies are usually part of the strategy, Kuprewicz said this approach could actually worsen the situation.
"The last thing I want to hear is, 'Aw, well, we made a mistake and we learned our lesson,'" he told the Journal. It is instead better for companies to be upfront with information, such as what caused the spill and how clean-up efforts are coming along. There is nothing worse then trying to cover up how much damage has been caused as it will erode public trust, which can run fairly thin as far as oil and gas pipeline companies are concerned.
"It's a fine line between trying to tell the truth based on what you know today, or trying to hide the facts. If you get caught trying to hide the facts, your credibility is hard to establish," Kuprewicz said.
Going back to the spill that happened at Nexen Energy's Long Lake oil sands project, the Fort McMurray First Nation has urged clean-up crews to bring the land back to pristine condition.
"In 50 or 70 years the oil companies are going to be gone," Byron Bates, a band councillor for the Fort McMurray First Nation told CBC News. "We want to be able to use our land again. Our biggest concern is to make sure it's brought back to pristine condition."
Bates told the news outlet that the company's clean-up efforts have been going well and the band's representatives have been given full access to the site as well as information regarding the ongoing efforts.
 
Securities Disclosure: I, Kristen Moran, hold no direct investment interest in any company mentioned in this article. 
Investing News Network websites or approved third-party tools use cookies. Please refer to the  cookie policy for collected data, privacy and GDPR compliance. By continuing to browse the site, you agree to our use of cookies.