Oil exploration interest in Somalia has surged lately as oil prices continues to climb, forcing oil exploration companies to look to uncharted territory to find the next big oil play.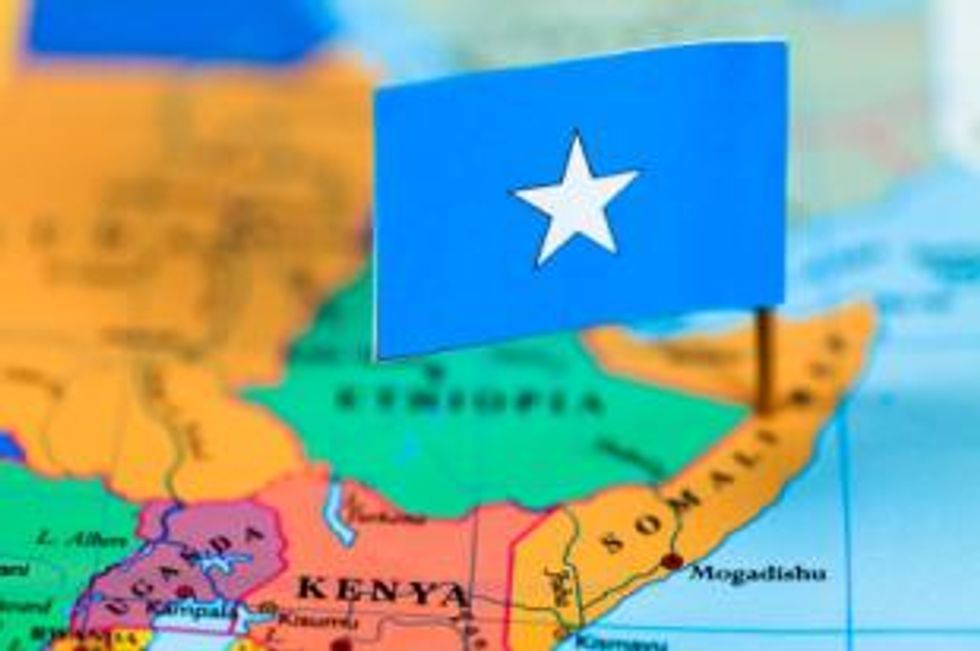 As the price of oil continues to trade at high levels, more and more explorers are expanding their geographical focus in the hope of discovering the perfect oil play. Companies are having to push beyond the traditional boundaries of oil safe havens and expand their efforts into uncharted territory. Nowhere is this more evident than the surge of interest in the East African country of Somalia.
History
In the 1860s, at the height of the colonial era, France acquired a foothold on the African east coast for what was later to become known as Somalia, or "the Horn of Africa." A decade later, Britain proclaimed Somaliland a protectorate until 1888 when an Anglo-French agreement defined the boundary between Btritish and French possessions. Further European presence was felt in 1889 when central Somalia was set up as an Italian protectorate. The largely divided country gradually obtained independence from protectorates between 1950-1960, while a section of the country, Somaliland, declared unilateral independence in 1991, remaining a functioning, but unrecognized, independent republic ever since.
Economic and geopolitical conditions
From a political aspect, Somalia is the very epitome of unsettled. Since the fall of Somalia's pro-US president, Mohamad Siad Barre, in 1991, the country has been in a state of civil disorder. As a result of the absence of a central authority, tribal conflicts and a resurgent military has dominated the politics of the country.
After Somalia's independence in 1960, economic growth failed to keep pace with the rise in population caused by an influx of refugees, resulting in a heavy dependence on agriculture — which is frequently affected by droughts. The country's largest industry is processing of agricultural food products and there has been minimal industrial development. Except for tin, the country's minerals remain under-developed, although there has been increasing interest by international companies seeking to prospect for oil.
Somalia's political situation makes the area high-risk from an investment perspective, while on the other hand unexplored reserves could result in high reward if previous reserve estimations are proven accurate.
Historical and potential exploration initiatives
WT Blanford of the Geological Survey of India wrote the earliest geological report of Somalia as far back as 1870. Since that time there have been a number of hydrocarbon studies focused on oil and gas potential.
Pro-US policy between the 1950′s and early 1990′s saw companies such as ConocoPhilips (NYSE:COP) and Chevron Corporation (NYSE:CVX) obtain the rights to explore Somalia in three major phases. In the early 1990's Conoco stated that it had made "very good oil shows" —  industry terminology for an exploration phase that often precedes a major discovery — however, a bloody civil war put an end to activities in the area.
While the area is deemed high-risk, there is a high probability of large-scale oil plays. According to a 1991 World Bank study, "the geological parameters" are "conducive to the generation, expulsion and trapping of significant amounts of oil and gas."
Possible drawbacks
Somalia's geostrategic location and proximity to waters surrounding the Horn of Africa make the region a prime location for oil import and export. With no public infrastructure to speak of and large-scale transportation almost nonexistent, the country is far off from being able to take advantage of its hydrocarbon resources.  However, some believe that with the confirmation of large-scale oil and gas plays, this could change. For this to take place, politicians and tribal leaders will need to show pragmatism and work together on a national level, as opposed to a tribal level.
International mediation may be necessary as Kenya and Somalia are in disagreement over the location of their boundary line in the Indian Ocean. This line will dictate rights for exploration, as well as royalties earned, from any offshore discoveries.
From an infrastructure standpoint, many will be hesitant to invest in the region until it has established a legal framework to determine oil revenue-sharing procedures, and reduce the likelihood of corrupt practices by officials.
Exploration Opportunities
Horn Petroleum Corporation (TSXV:HRN) is a Canadian oil and gas company with assets in Puntland, Somalia. It holds a 60 percent interest in the Dharoor and Nugaal blocks encompassing a Jurassic Rift Basin.
The company's plays represents a high risk vs. high reward scenario in that it offers the opportunity to explore in a virtually untouched major oil system, with two large blocks in the Nugaal and Darin Mesozoic basins — extensions of the multi-billion barrel Marib-Shabwa and Sayun-Masila Basins of Yemen. Horn's management structure has a superb track record in creating shareholder value (two previous companies acquired as penny stocks having been sold at valuations of over $30 per share). A drilling campaign on the project is also already underway.
African-focused Ophir Energy plc (LSE:OPHR) has oil and gas exploration assets in a number of African locations including the Berbera block in Somiland. Ophir and UAE-based Ras Al Khaimah Gas Company (RAKgas) are currently participating in the Berbera Production Sharing Agreement (Berbera PSA). Only three wells have been drilled in the original Berbera Block, two of which were located offshore. The third well, the only onshore well in the block, was a 243-meter-deep stratigraphic well. Three wells, drilled adjacent to the western edge of the block, have all encountered good oil shows.
Ophir's current strategy is to focus upon early stage exploration projects in frontier basins and "neglected" parts of proven basins, as well as mature projects with proven or probable reserves. The company enjoys a depth of contacts and relationships with governments and oil and gas industry participants throughout Africa – a major advantage when working on African projects.
Red Emperor Resources (ASX:RMP) holds a 20 percent working interest in two licenses encompassing the highly prospective Dharoor and Nugaal valleys. These two exploration areas have been independently assessed to potentially contain over 19.9 billion barrels of oil in-place.
The company's Shabeel North well is currently being drilled and targeting Upper Cretaceous Jesomma sands, which had positive oil and gas shows in the Shabeel 1 well located slightly to the south. Petrophysical analysis of downhole electrical logs in the Shabeel -1 well indicated a potential pay zone of up to 12 to 20 meters with an average porosity of 18 to 20 percent. Red Emperor has Production Sharing Agreements (PSA's) along with Horn Petroleum and Range Resources Limited (ASX: RRS).
Securities Disclosure: I, Adam Currie, hold no direct investment interest in any company mentioned in this article.
Investing News Network websites or approved third-party tools use cookies. Please refer to the  cookie policy for collected data, privacy and GDPR compliance. By continuing to browse the site, you agree to our use of cookies.