As CEO of Canamax Energy, a company with a unique approach to the oil industry, Brad Gabel offers a valuable perspective on the oil markets and oil industry overall.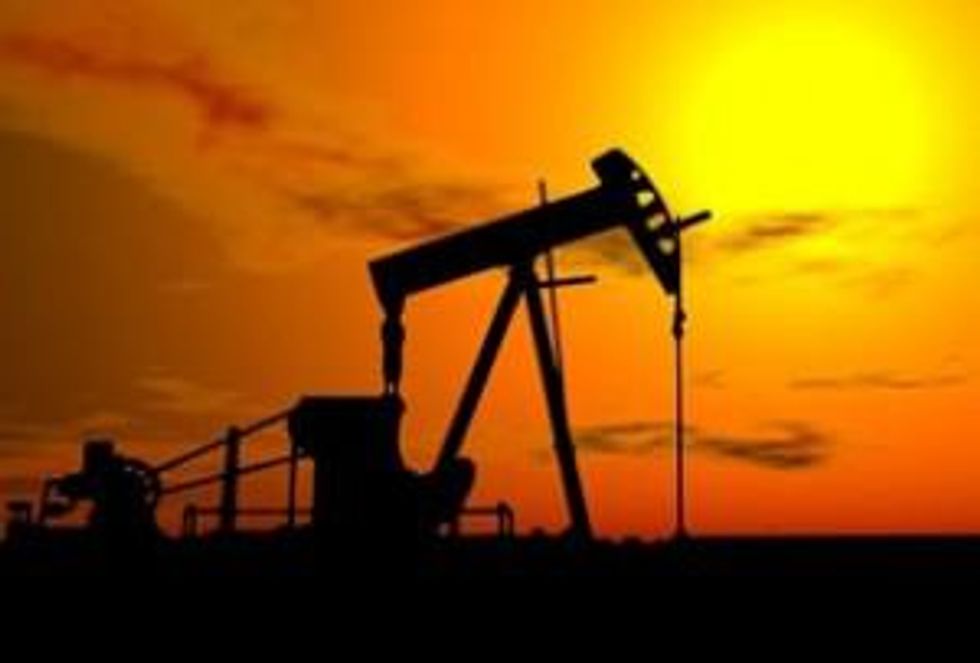 As CEO of Canamax Energy (TSXV:CAC), a company with a unique approach to the oil industry, Brad Gabel offers a valuable perspective on the oil markets and oil industry overall. Since Canamax focuses on the acquisition of distressed small-cap oil companies, he can offer an experience-based opinion on what investors should consider when investing in oil or oil companies.
Gabel spoke to Oil Investing News last week about Canamax's strategy and operations in Alberta. In the interview below, the CEO talks about the state of the oil market, the role of pipelines in dealing with takeaway capacity and some factors that investors may want to consider when looking at oil companies. Overall, Gabel gives a useful look at the oil market and oil companies in general.
OIN: Just to talk about the oil market, does the fact that all of these juniors are under pressure say anything about the oil industry?
BG: As an industry we've started to see some tailwinds in the marketplace for good management teams and good assets. The capital markets are coming back for those. However, with those who have made mistakes, investors have lost confidence and those memories are very current.
When it comes to those companies and management teams that have been cannibalized, there's often only one or two people holding the fort down. I think it's a combination of people not having the market presence to be able to go back and raise the capital to recreate these companies or get them out of financial distress, and the banks have lost focus on them as well. There's really nobody left in a lot of cases to bring these companies back up.
One other key thing that's hitting the industry, and specifically small-cap companies that tend to be in a distressed situation, is what we call the LLR rating, or license liability rating. The AER has increased abandonment liability ratings for oil and gas companies so that your assets have to be higher than your liabilities to maintain the ability to produce your oil. If not, you have to put a bond up with the government. Those LLR ratings went up 30 percent in 2013 and 2014, and then it will be another 10 percent in 2015. With companies that have declining production and an increasing LLR it puts guys in the position of being willing to transact.
OIN: On your website, you state that you expect a rebound for the oil industry. When do you think that will happen and what factors will contribute to a rebound?

BG: Western Canada really started to rebound on the oil side quite some time ago, and large companies have had access to capital and oil prices have been strong, so that part of the market has been good. We've been going through a technology evolution over the last decade where we've been moving towards horizontal unconventional resource plays; they take a lot of science to get costs in line and ROI up, but I think we're getting there on the oil side. With natural gas prices back at reasonable levels, if we can maintain that position for the next six to 12 months, I see the industry continually starting to get healthier moving into 2015 and 2016.
I think the other big thing for Canada is that as LNG exports become a larger piece of our Canadian landscape, I see Canada as a growing part of the market. I feel this is a good opportunity for companies that can put together a good suite of development-type assets.
OIN: Oil pipelines have been a hot topic lately. Notably, TransCanada's (TSX:TRP) Keystone XL pipeline and Enbridge's (TSX:ENB) Northern Gateway pipeline. How do you see projects like that affecting Canada's oil industry?
BG: Well, they would negatively affect it in the event that we don't get them and positively affect it if we do. Takeaway capacity is always a concern. Fortunately, rail has been able to backfill a lot of the takeaway capacity that we require, but to continue, specifically oil sands development and really to see some expansion, takeaway capacity will continue to be a challenge until we can get some more in place. So additional pipelines would be very positive for the Canadian oil patch, and I think it would be negative if we don't get either one.
Pipelines are full. That's why we need the Northern and Keystone pipelines. We've been dealing with overcapacity through rail at this point. Government approval of the Northern Gateway pipeline is good news because it will ultimately help expand takeaway capacity and lead to more economic transportation costs for the Canadian oil patch.
OIN: You've dealt with a lot of different companies — what is important for investors to understand about the oil industry?
BG: It's a commodity-based business that has cycles associated with it due to the price of commodities. I think investors need to focus on companies that have good capital allocation and strong discipline towards debt. When these things change, they change fairly quickly, and access to capital from the market itself can become difficult, so you need to be self-sustaining.
I think investors need to back management teams that have demonstrated good discipline in the past. That's what I look for when I look at investing in exploration and production companies. Specifically, in a very cyclical market, guys can get too excited about a play and decide they're going to ramp up debt, and then something happens, commodity prices change and you can end up in a distressed situation.
OIN: That is certainly valuable advice. Thank you for sharing your expertise with our readers.
BG: Thank you.
Securities Disclosure: I, Teresa Matich, hold no investment interest in any companies mentioned. 
Related reading:
Canamax CEO Brad Gabel's Unique Strategy in Western Canada's Oil Patch
Investing News Network websites or approved third-party tools use cookies. Please refer to the  cookie policy for collected data, privacy and GDPR compliance. By continuing to browse the site, you agree to our use of cookies.