BC Hydro and LNG Sign Precedent-setting Power Deal
BC Hydro and LNG Canada have signed a precedent-setting power deal that gives LNG Canada access to power for its future projects in BC. The deal looks to help investor security.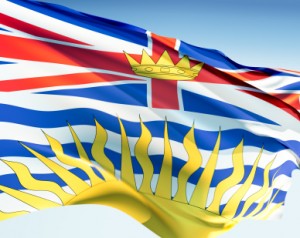 LNG Canada — which is hoping to create liquefied natural gas (LNG) projects along BC's West Coast — signed a power agreement with BC Hydro on Tuesday, making it the first LNG company to do so in the province.

LNG Canada is a consortium made up of Shell PetroChina, Korea Gas (KRX:036460) and Mitsubishi (TSE:8306). As part of the agreement, the company will fund the cost of new infrastructure that BC Hydro will build to help supply power.
BC Hydro and the provincial government back ended that news by announcing that they have finalized rate terms for LNG companies that use electricity from BC Hydro.
With 18 potential projects in the works, the government hopes the rate announcement will provide investor certainty. "This is like having an anchor tenant on any power deal," said Natural Development Minister Rich Coleman at a press conference on Tuesday.
BC Hydro has estimated that LNG companies will use about 3,000 gigawatt hours per year, with LNG Canada and Tilbury LNG accounting for the vast majority of that.
Environmental considerations
"We heard very clearly from First Nations, the local community, and the provincial government how important it is that LNG Canada considers environmental factors when planning for the proposed project. The decision to power our facility with renewable electricity in combination with highly efficient natural gas turbines reflects our commitment to listen to, and act on feedback from our stakeholders, when possible," said Andy Calitz, CEO of LNG Canada, in a statement.
The announcement brought approval from local First Nations groups, which have been monitoring the environmental impact LNG projects could have on the coast.
"Coastal First Nations welcomes this decision by LNG Canada. Minimising the environmental impact of the B.C. LNG industry is our primary concern and LNG Canada's choice of a power solution demonstrates tangible action to address it," said Art Sterritt, executive director of the Coastal First Nations.
Tuesday's announcement came on the heels of the provincial government announcing a lower tax rate for LNG companies setting up shop in the province.
Securities Disclosure: I, Nick Wells, hold no direct investment interest in any company mentioned in this article.