3 East African Oil Companies to Consider
While most of the world's "cheap easy" oil has already been discovered, East Africa remains largely unexplored and boasts high potential.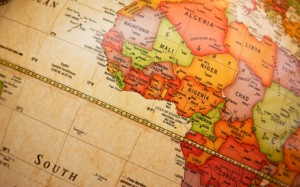 Exploration companies are constantly on the lookout for new and unexplored oil potential, and many are now venturing to less traditional hunting grounds to tap the next groundbreaking play.

While most of the world's "cheap easy" oil has already been discovered, Africa remains largely unexplored and boasts high potential.
However, that is not the case for the entire continent, as is highlighted by an African Development Bank Group report, which points out that although new resources are discovered progressively, they are not equally distributed; 38 out of 53 African countries are currently net oil importers.
One of the few remaining underexplored regions
"East Africa is one of the few remaining onshore under-explored regions of the world with proven hydrocarbon systems, enormous geological potential, and vast amounts of exploration acreage held by relatively few companies," states a Cormark Securities Report published in 2011.
This idea is also underlined in The Global Race for African Oil, a recent Casey Research report that forecasts that East Africa will be the world's most important energy producer in 2040, at which time "trillions of dollars will be pumped in in exchange for its natural resources."
In the report, the firm describes how geologically, East Africa has not been widely explored until now as it is a regarded as a more complex system than West Africa. Today, the East African Rift system is the largest continental rift system in the world and extends some 3,500 kilometers through Somalia, Kenya, Uganda, Rwanda, Burundi, Tanzania and Mozambique. The Casey report adds that if this area were combined, the potential areas for oil production would be "several magnitudes larger than the entire North Sea," which currently produces one-third of Europe's oil and gas.
A new find
The region attracted little notice as recently as 2006, when it was not even a discussion point regarding future energy potential. All of that changed in 2007, when Heritage Oil (LSE:HOIL) and Tullow Oil (LSE:TLW) announced a 1-billion-barrel discovery in Lake Albert, Uganda. Since this find was unearthed, a number of East Africa-focused explorers have reported major discoveries every year.
"In the space of a few years, East Africa has become a feeding ground for most of the world's oil majors, which have sniffed our resources of oil and gas on a truly gargantuan scale," wrote Malcolm Graham-Wood, an oil analyst at VSA Capital, in a note to clients.
Here are three East Africa-focused explorers that investors should have their eyes on.
Africa Oil: East African Rift basin
Africa Oil (TSXV:AOI) is a Canadian oil and gas exploration company with assets in Kenya, Ethiopia, Mali and Puntland (Somalia). The company is exploring in the East African Rift basin, and has both operated and non-operated blocks as well as an underexplored proven petroleum system.
The company had a phenomenal run in the markets last year after announcing several new oil discoveries, starting with the Ngamia-1 well in Kenya where the company encountered over 20 meters of net oil pay. On the back of the Ngamia discovery, Africa Oil went from having a $250-million market cap to over $2.5 billion at its peak, ending the year as one of the top 10 performing junior oil and gas companies of 2012.
In November, it announced a second significant Kenyan oil discovery at the Twiga South-1 well, where it encountered 30 meters of net oil play in tertiary sandstone reservoirs. Earlier this month, the company achieved the number one ranking on the TSX Venture 50 for 2012.
Taipan Resources: Kenya
Increased activity in the region lately has created upward market momentum for Taipan Resources (TSXV:TPN), an Africa-focused oil and gas exploration company with interests in 9.7 million acres of exploration acreage in Block 1 and Block 2B, located onshore in Kenya. The company's land position makes it the fourth-largest oil leaseholder in the country, with no other junior even coming close to the amount of land it holds.
Last month, Taipan began recording 2D seismic data with the expectation of amassing 400 kilometers of seismic data during the first quarter of 2013. This data will be processed in conjunction with existing data as well as a full tensor gradient survey to determine the location of Taipan's first exploration well on Block 2B. The company expects to drill its first well on Block 2B later this year or early in 2014.
"The Anza Basin is one of the largest Tertiary-age rift-basins of the East African Rift system which contains multi-billion barrel oil discoveries," CEO Maxwell Birley said in the news release. "We continue to believe based on existing gravity, magnetic and seismic data that the 'sweet spot' of the Anza Basin is located on Block 2B."
With Taipan benefiting from neighboring companies' positive results, some analysts are of the impression that it is being systematically derisked. Shares of the company surged in December after Mackie Research initiated coverage of the firm, noting, "Block 1 and Block 2B hold a combined net un-risked prospective resource of 530 million barrels of oil. With recent nearby drilling successes, subsequent to the initial resource estimate, and with the acquisition of new seismic data, we expect the prospective resource estimate will increase substantially."
"We believe the potential exists for significant share price appreciation once Taipan secures a farm-out partner and we see significant additional upside if a carried exploration campaign results in a new pool discovery," the firm also stated.
Comparing Taipan to other juniors in the region, Mackie placed the value of its prospective resources at $1.02/share (risked) and $3.02/share (unrisked). "With drilling success and the conversion of prospective resources into contingent reserves, we see a potential Blue-sky value of Taipan of $3.95/fd share on a risked basis and $12.95/fd share un-risked," it concluded.
Emperor Oil: Sudan
Emperor Oil (TSXV:EM) is an oil and gas company with projects in Sudan and Turkey. It is in the midst of negotiations with Sudan's oil ministry regarding a production-sharing agreement encompassing the Block 7 oil and gas concession in the Rawat oil field, according to the firm's latest corporate update.
Block 7 is 10,000 square kilometers and millions of dollars have already been spent on the property. It has three discovery wells that have been drilled, capped and are waiting for production. TSX approval has already been granted for the NI 51-101 report on the Block 7 concession; it calculates 3P (proven plus probable plus possible) reserves of 94.7 million barrels of recoverable oil in the Rawat oil field, which is located within a 20-square-kilometer area of the Block 7 concession.
Emperor plans to prepare the discovery wells for commercial production after securing the EPSA. To date, it has also identified an inventory of six undrilled prospective oil fields within Block 7 that are geologically similar to the Rawat oil field.
East Africa is on the rise. While the majors might be eyeing untapped resources in increasingly hard-to-reach destinations such as the Arctic, investors know that "low-hanging fruit" in the form of easily accessible land reserves will always prevail.
Securities Disclosure: I, Adam Currie, hold no direct investment interest in any company mentioned in this article.
Related reading: