Tantalum Price Trends 2015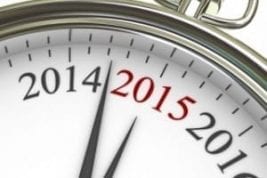 Here's a brief overview of the tantalum market and tantalum price trends.
As is the case with many critical metals, it can be difficult to get a clear view of the tantalum market and tantalum prices.
Tantalum is not traded on any public commodities exchange, and tantalum prices are determined between individual buyers and sellers. Furthermore, with the bulk of the metal being produced as a conflict mineral in the Democratic Republic of the Congo (DRC), keeping track of tantalum can be even more difficult.
Despite those obstacles, it's certainly possible to gain insight into tantalum prices. Here, the Investing News Network has assembled an overview of the last decade's tantalum price trends, plus commentary from experts on 2015 tantalum market activity. Read on for their thoughts.
Shifts in tantalum production
Before looking at tantalum price trends, it's useful to understand where the metal comes from. Interestingly, according to a recent report from the US Geological Survey, Australia once accounted for 45 percent of the world's tantalum production; however, that started to shift in 2006, when Australia's Greenbushes and Wodinga mines began to reduce their output. In 2007, the DRC put out nearly triple the amount of tantalum concentrate produced in previous years, and production from Rwanda increased as well.
"The increase in mine production from the two countries compensated to a large degree for the loss of production that resulted from the suspension of the higher-cost Australian mining operations and from the termination of releases of tantalum materials from the U.S. National Defense Stockpile," the report states.

Tantalum price trends
Paumanok Publications notes in its own report that tantalum prices were depressed through the early 2000s due to market oversupply. After that, tantalum prices began to rise as the metal gained conflict mineral status. A number of tantalum mines were also idled over the same period, providing more support for tantalum prices.
Indeed, according to the US Geological Survey, prices for tantalite ore rose from $54 per pound in 2010 to $125 in 2011, and were sitting around $118 in 2013.
This year, however, tantalum price trends have shifted again. "In 2015 tantalum ore pricing has been declining because of lack of demand coming from the capacitor industry, offset slightly by increased demand from metallurgical in key applications," said Paumanok CEO Dennis Zogbi in a statement. "The 2016 forecast is for tantalum ore prices to continue to weaken."
In other words, it appears that tantalum prices have not been immune to the broader rout in the commodities sector. That said, there have been a few companies keeping busy in the tantalum space this year.
Tantalum companies on the move
In September, Critical Elements (TSXV:CRE) secured an offtake agreement for all products produced from its Rose tantalum-lithium project in Quebec. The release does not specify a partner, but Critical Elements CEO Jean-Sébastien Lavallée said in an interview with the Investing News Network, "I can say that it's a very large chemical company, financially very strong."
In Australia, Pilbara Minerals (ASX:PLS) bucked broader trends in the junior mining space to rise over 400 percent this year. As of December 18, shares of the company were up 422 percent, at AU$0.23.
Pilbara is currently advancing its Pilgangoora tantalum-lithium project in Western Australia, along with its Tabba Tabba tantalum project in the same region. On July 29, it signed a memorandum of understanding (MOU) for an offtake agreement for 70 percent of future spodumene production from Pilgangoora with two Chinese lithium carbonate producers. Following that, on September 2, Pilbara signed additional MOUs for offtake agreements for Pilgangoora with a major North American group and Japan's Mitsubishi (TSE:8058).
For Tabba Tabba, all production has been sold to Global Advanced Metals Wodinga, as per a five-year exclusive offtake agreement.

Not all tantalum miners fared so well, however — Pacific Wildcat Resources (TSXV:
PAW
) reported on November 13 that its Muiane tantalum mine in Mozambique had been
destroyed by local rioters
. According to
Reuters
, the violence began when an illegal miner was shot dead earlier in the month. Mozambican newspaper O Pais stated that armed men who blamed the company for the shooting set fire to the mine site.
Still, with tantalum remaining essential for capacitors in a range of electronics applications, it will be interesting for critical metals investors to keep an eye on tantalum price trends in the new year.
Securities Disclosure: I, Teresa Matich, hold no direct investment interest in any company mentioned in this article. Editorial Disclosure: Critical Elements is a client of the Investing News Network. This article is not paid-for content.