Conflict Minerals Rule Still Facing Challenges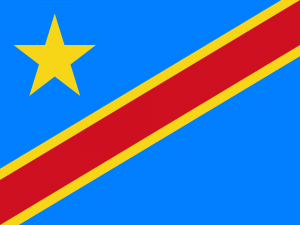 When the US Securities and Exchange Commission (SEC) finalized its conflict minerals rule, which can be found in Section 1502 of the Dodd-Frank Wall Street Reform and Consumer Protection Act, the government body probably didn't expect to meet so many challenges.
However, Chair Mary Jo White revealed Tuesday that the SEC has spent a whopping $2.75 million to write, implement and defend itself against legal challenges related to the rule.
In terms of how that breaks down, a letter sent to top lawmakers at the House of Representatives on March 16 states that staff have spent approximately 17,000 hours since July 2010 writing the rule at a cost of US$2.1 million. Another 4,000 hours were spent defending the rule against legal challenges for a cost of $520,000, while an additional $128,000 was spent completing systematic updates to enable companies to begin submitting disclosure reports on conflict materials.
Companies slow to report
The conflict minerals rule requires publicly traded manufacturers to disclose to investors whether any of the tantalum, tin, gold and tungsten used in their products may have originated from the conflict-ridden Democratic Republic of the Congo (DRC). The majority of the rule's terms were implemented after a US appeals court denied a request by industry groups to delay the implementation.
That said, last year only 5 percent of businesses that filed their reports traced the conflict status of the minerals used in their products — that's according to a PricewaterhouseCoopers report that was based on 700 respondents representing 15 industries. Still, this year's June 1, 2015 deadline should yield higher numbers considering how long companies have had to prepare.
Europe looks to follow suit
Though the rule has suffered some setbacks, it has nevertheless made an impression on other countries, with the European Commission presenting a legislative proposal in March 2014 regarding regulating the use of critical minerals. The European Parliament Committee on International Trade met in February 2015 to discuss the draft report, which contains proposals for a voluntary self-certification process for importers of conflict minerals into the EU from anywhere in the world.
When formulating the report, the EU stated, "[t]his proposal is an EU contribution to international efforts to address the problems in countries rich with resources but vulnerable to armed conflict, such as the Great Lakes Region and learns from these efforts."
The report cites Section 1502 of the Dodd-Frank Wall Street Reform and Consumer Protection Act and the OECD Due Diligence Guidance for Responsible Supply Chains of Minerals from Conflict-Affected and High-Risk Areas as two of the best-known efforts.
Good news for non-DRC miners
With all the efforts to keep critical minerals out of consumer goods, manufacturers will need to source the metals elsewhere, meaning mining companies exploring and developing tantalum mines in other parts of the world could see an increase in demand coming their way.
One example is Gippsland (ASX:GIP), which just received financing for its Abu Dabbab tantalum-tin-feldspar project in Egypt; it could be in production by next year. Meanwhile, Mkango Resources (TSXV:MKA) recently announced an update on its Thambani project in Southern Malawi, where it's focused on zones of anomalous uranium and associated niobium and tantalum targets.
Then there are companies working on different continents altogether, such as Houston Lake Mining (TSXV:HLM), which is currently conducting a drill program at its PAK rare metals project in Ontario, and Pilbara Minerals (ASX:PLS) with its Pilgangoora tantalum-lithium project in Western Australia.
Investors interested in the space may want to keep their eye on those and other companies working outside the DRC.
Securities Disclosure: I, Kristen Moran, hold no direct investment interest in any company mentioned in this article. 
Related reading:
Companies to "Show Their Work and Not Their Answer" in Conflict Minerals Reports
Many Companies Unlikely to Meet SEC Conflict Minerals Deadline: PwC
Final Conflict Minerals Rules Taking Shape