Jean-Sébastien Lavallée on Critical Elements' Take-Or-Pay Offtake Agreement
Sep. 10, 2015 05:07PM PST
Battery Metals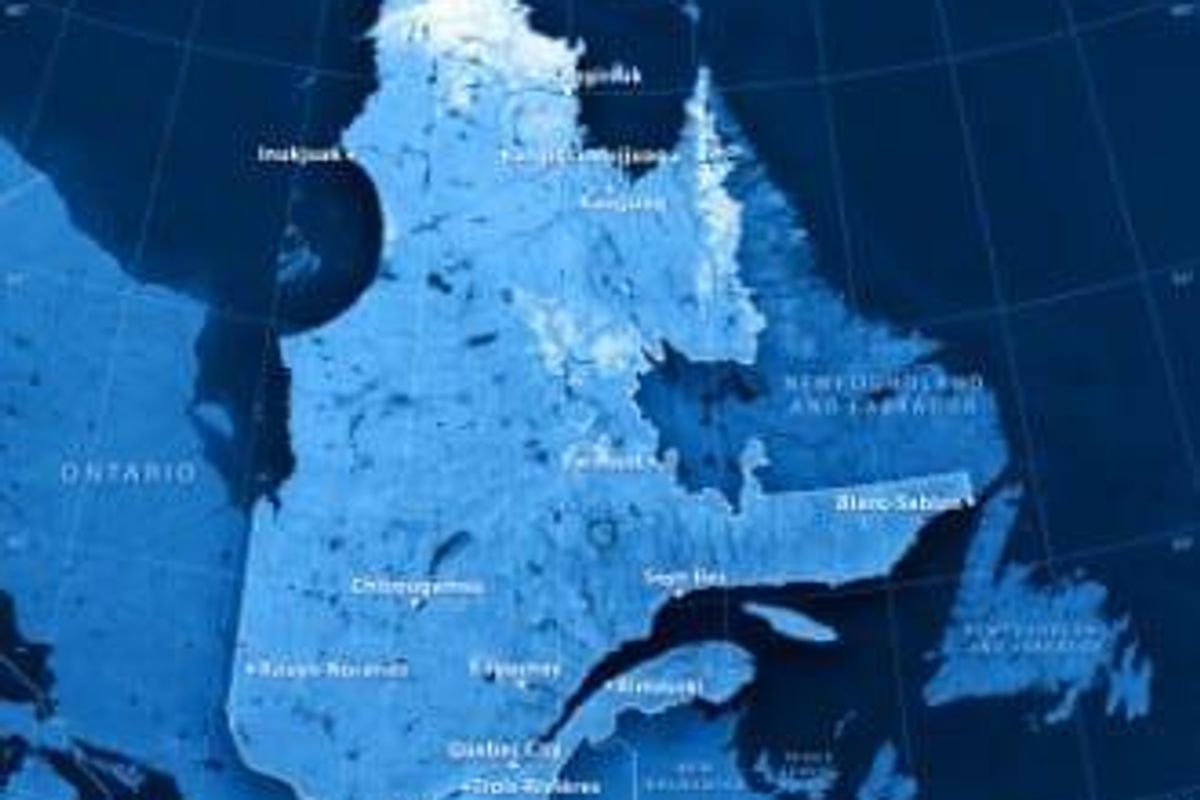 The Investing News Network spoke with Critical Elements (TSXV:CRE) CEO Jean-Sébastien Lavallée to get a bit more insight take-or-pay offtake agreement announced this week.
This week, Critical Elements (TSXV:CRE) announced an agreement with an unnamed leading chemical company. The deal included a take-or-pay off-take agreement for all products produced from the company's rose lithium-tantalum project.
Also included was an agreement to collaborate and assist with the completion of a feasibility study at the project. Pending positive results, the new partner has the option to provide equity financing in the project for up to a 25 percent interest.
Both companies would aim to finalize and execute the take-or-pay off-take agreement no later than 60 days following completion of the feasibility study.
"This is truly a Game changing Agreement for the Company," said Critical Elements president and CEO Jean-Sébastien Lavallée in a statement.
"We are pleased to enter this partnership and further growing our activities within the fast growing lithium market with Critical Elements," reads a quote from the strategic partner. "The Rose project has the potential to unlock our shared ambitions. Our involvement in the project will start from the beginning by collaborating on the feasibility completion, and our take or pay off-take agreement, as well as our participation option, really demonstrates our commitment to the lithium market."

Benefits of partnership
Speaking with Lavallée over the phone to get a bit more insight into the deal, the CEO couldn't share any additional information about who its off-take partner might be, stating that the information was confidential.
"I can say that it's a very large chemical company, financially very strong," he said. "You can see that by the press release and their comments that they want to be a leader in the lithium market."
Lavallée viewed the option for the partner to finance the project as very positive. "It gives you an idea of what kind of partner it is," he stated. "It's not any company that can provide this kind of warranty on the off-take."
In the same vein, the CEO suggested that having a larger partner could give Critical Elements extra leverage when the time comes to negotiate pricing agreements with end-users. He noted that the larger partner for the project would make things "more interesting," suggesting that battery manufacturers would be more confident in a deal with a major company, as opposed to just to a junior miner.
However, Lavallée also admitted that the company would have to pursue additional debt and equity financing to finance the project. He is also looking forward to support from Quebec's recently revised Plan Nord program, which covers two lithium projects in the province – Nemaska Lithium's (TSXV:NMX,OTCQX:NMKEF) Whabouchi project is another. The Rose project is expected to garner $268.6 million in pre-production capital costs as per the 2011 preliminary economic assessment for the project.
Technical vs. battery grade lithium 
While battery grade lithium may be all the rage in the space right now, its important to remember that technical grade lithium is still seeing healthy demand as well. That's key for Critical Elements, as Lavallée noted that the low iron in the spodumene at the Rose project makes it a prime candidate for producing technical grade products.
Technical grade lithium products sell for much less than battery grade, and it can be expensive to remove impurities so that material makes the technical cut. Thus, a lithium deposit must be relatively low in impurities in order to economically produce technical grade lithium. Houston Lake Mining (TSXV:HLM) is another lithium junior hoping to go the technical grade route.
"People are always focusing on the battery market, but the ceramic market is still the biggest out there right now," Lavallée said. He admitted that battery demand would soon outpace demand for ceramic products, but pointed out that there are "multiple players that can supply that market – but not enough."
"We are of the opinion that within a few months or years, there will be a big disruption in the market," he added.
That said, Critical Elements is also looking at producing lithium carbonate from the Rose project from concentrate. It won't be producing lithium hydroxide, however. "Right now not planning to do hydroxide, because we think that we need to start to walk before running," Lavallée said.

Tantalum prospects
The Rose project is also expected to produce tantalum as a byproduct, which Lavallée said would be a boon for the economics of the project. More importantly, he noted the lack of commercial tantalum projects globally as another reason to be positive on the project.
"It's a very small market, but our project is the only project close to production in the world," he explained. "There are multiple, small artisinal operations in places like Congo and Brazil, but there is no real big project with commercial [tantalum] production that is coming, and I think its a real strategic mineral."
Certainly, anyone aware of the ongoing issues surrounding conflict minerals would no doubt be intrigued at the prospect of North American tantalum supply.
Hard rock?
Following troubles surrounding Quebec focused hard-rock lithium producer RB Energy (TSX:RBI), critical metals investors might be a bit hesitant when it comes to hard-rock lithium projects. Shortly after making its first commercial shipment, RB shut its doors at its plant after failing to secure additional funding to maintain operations.
However, Lavallée stated that Critical Elements remains optimistic for the Rose project, suggesting that fears over hard rock are over done. "The problem is, the lithium market is so small that when you have one project that didn't make it, everybody is talking about that project. But how many projects in copper or gold didn't make it?" he explained.
"It's because there's only one or two that are going into production in lithium, and if one of them doesn't succeed, everybody is talking about them." Lavallée suggested that, the team at Critical Elements would have the opportunity to learn and improve upon what has been done in the past.
On top of that, he noted that Talison's Greenbushes project in Australia – another hard-rock deposit – is one of the biggest projects in the world. He also made a few more general arguments in favour of hard-rock, suggesting that such lithium projects could up production more quickly, and that the cost difference relative to brine projects might not be as significant as some may think.
"Yes, you can produce lithium carbonate from brines and its cheaper. But the purity of the carbonate is not there," he claimed. "You need to do way more filtration and treatment, and at the end, it costs you the same."

What's next?
Looking ahead, Lavallée said that Critical Elements will focus on completing a feasibility study for the Rose project, and on securing permitting. He expected Rose to have permits in place, with the project ready for construction, within 12 to 16 months. Of course, investors can also look out for the finalization of the off-take agreement, in addition to financing for the project.
Shares of Critical Elements were up 3.92 percent on Wednesday to $0.265 on higher than average trading volumes. The company has traded within a 52 week range of $0.16 to $0.40 per share, and has a market capitalization of approximately 33 million. Critical Elements' share price has gained 23 percent so far this year.
 
Securities Disclosure: I, Teresa Matich, hold no direct investment interest in any company mentioned in this article. 
Editorial Disclosure: Critical Elements is a client of the Investing News Network. This article is not paid for content.
Investing News Network websites or approved third-party tools use cookies. Please refer to the cookie policy for collected data, privacy and GDPR compliance. By continuing to browse the site, you agree to our use of cookies.