China to Eliminate Rare Earth Export Tariffs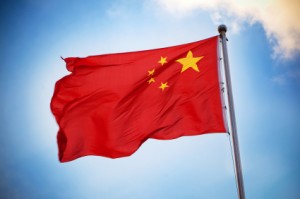 On Thursday, China's Ministry of Finance confirmed plans to eliminate export tariffs on rare earths, tungsten and molybdenum, effective May 1, 2015.
The change follows an announcement earlier this year that China would scrap its export quotas for rare earths and other metals. In 2014, the World Trade Organization (WTO) ruled that the quotas were inconsistent with China's obligations as a WTO member.
According to Shanghai Metals Market, China previously imposed export duties of 15 to 25 percent on rare earths products, and the move will serve to "increase competition of Chinese rare earth products in global markets." China is responsible for over 90 percent of the world's rare earths production, but since last year's WTO ruling, there have been suggestions that the country's hold on the market could weaken in the near future as companies outside of China begin to take another crack at the space.
News that export tariffs will be eliminated sparked a surge in Chinese rare earths stocks on Thursday, and interestingly, a few rare earths companies located elsewhere also saw their share prices rise. Australia's Alkane Resources (ASX:ALK) gained 16 percent to trade at $0.29, while US Rare Earths (OTCMKTS:UREE) was up 11 percent, or 29 cents, at $2.80. Shares of US rare earths producer Molycorp (NYSE:MCP) were up nearly 10 percent, at $0.835.
Still, it's worth noting that China might not be ready to give up its hold on the rare earths market just yet. Last month, the country released its first batch of internal rare earth export quotas, and while numbers are slightly up from last year, analysts have suggested that it is mainly business as usual for production in the country.
For his part, Simon Moores of Benchmark Mineral Intelligence has said that restrictions on rare earths in China will "move upstream" in the wake of the ruling. While the WTO ruled against rare earth export quotas, production quotas weren't affected, leaving the country with another mechanism with which to restrict rare earths output. Meanwhile, Jon Hykawy of Stormcrow Capital has emphasized that there isn't nearly enough information to allow end users to feel comfortable. He's previously stated that the WTO ruling will lead to less transparency and less security of supply in the market.
The Financial Times recently provided a more positive take on the elimination of the tariffs, noting that the move is part of a wider push to "reduce the red tape that allows corruption to flourish at government departments and state-owned enterprises" in China. It will be interesting to see whether the strategy is effective, and those watching the rare earths space will continue to keep an eye out for further announcements from China.
Company news
On Monday, Commerce Resources (TSXV:CCE) completed the flotation pilot plant for its Ashram rare earths deposit, the first phase in a number of flowsheet pilot plant tests for the project. The company plans to move forward with downstream piloting and the production of several kilograms of mixed rare earths concentrate.
Also on Monday, Medallion Resources (TSXV:MDL) increased its previously announced private placement for the second time, bringing the new total to $325,000. In addition to being used as working capital, funds from the placement will be used for monazite feedstock acquisition activities, metallurgical studies and plant site selection work. Medallion also announced that its agreement with Oman-based Takamul Investment Company expired on March 30. The company is continuing discussions with "a variety of parties within the Sultanate of Oman," but stressed there are no assurances that further agreements will be obtained.
Finally, NioCorp Developments (TSX:NB) reported an update to the preliminary economic assessment released last week for its Elk Creek niobium project in Nebraska. A computational error in one section of the report led a somewhat reduced NPV and IRR, with numbers moving from US$562 million to $606 million and from 13.9 percent to 14.6 percent, respectively.
Securities Disclosure: I, Teresa Matich, hold no direct investment interest in any company mentioned in this article. 
Related reading: