The Rise of the Magnesium Battery
Lithium and lead acid still reign supreme, but there is a growing interest in developing magnesium battery technologies.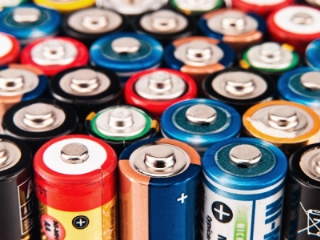 Magnesium battery technology is far from mainstream, and magnesium batteries definitely face tough competition from their lithium and lead-acid counterparts. However, interest in the space is growing, and critical metals investors would be wise to take note.
Interest in magnesium as an alternative anode for batteries stems from the fact that magnesium ions have a plus-two charge, rather than the single positive charge found in lithium ions. In principle, that means magnesium ions could provide twice the electrical current of lithium ions.
Not surprisingly, there is a trade-off. As Berkley researcher David Prendergast has previously explained, "[t]he catch for multivalent ions is that their increased charge draws more attention to them — they become surrounded in the battery's electrolyte by other oppositely charged ions and solvent molecules — which can slow down their motion."
However, Prendergast and fellow researchers announced late last year that magnesium ions could be less bulky than previously believed, based on supercomputer simulations. That's important for developing magnesium battery technologies, where magnesium ions need to move through the electrolyte of a battery.
Others are making strides in magnesium battery research as well. The University of Illinois at Chicago (UIC) reported in April that researchers have shown they can replace lithium ions with magnesium ions using electrodes similar to those in today's devices.
"We hope that this work will open a credible design path for a new class of high-voltage, high-energy batteries," Jordi Cabana, UIC assistant professor of chemistry and principal investigator on the study, told the UIC news center. "It's not a battery yet, it's a piece of a battery, but with the same reaction you would find in the final device."
Larger companies have an interest in moving ahead with magnesium battery research as well. As Charged Electric Vehicles Magazine states, researchers at the Toyota (NYSE:TM) Research Institute of North America (TRINA) recently announced an advancement in developing an electrolyte for magnesium batteries. The electrolyte is "based on a magnesium monocarborane salt (MMC) that is compatible with Mg metal, has high anodic stability, and is non-corrosive."
"High oxidative stability is crucial for the development of Mg batteries for operation with future high-voltage cathodes," the scientists reported. Meanwhile, smaller companies such as Pellion Technologies have been busy putting in patent applications for their own magnesium battery technologies as well.
To be sure, magnesium battery technology research is still very early stage, and there's more than one type of magnesium battery being developed. For example, MagPower Systems is working to advance its magnesium-air fuel cell technology.
Still, for those interested in investing in critical metals, it's certainly worth keeping track of advancements in the magnesium battery space.
What does it mean for magnesium investors?
Most of the world's magnesium comes from China, so for magnesium investors interested in the idea of the battery supply chain, there are not many options. And again, research into magnesium batteries is still fairly early stage, so as yet there isn't a true magnesium battery supply chain for investors to grab a stake in.
However, for those who believe in the magnesium battery and want to get ahead of the game, there are several early stage juniors advancing magnesium projects outside of China that could be worth researching. 
For example, Nevada Clean Magnesium (TSXV:NVM) is looking to develop its Tami-Mosi magnesium project in Nevada. In June 2015, the company formally secured a revised joint venture agreement with Norwegian industrial minerals company ScanMag. American Magnesium is currently privately held, but is also developing a magnesium deposit within the US.
Securities Disclosure: I, Teresa Matich, hold no direct investment interest in any company mentioned in this article.
Editorial Disclosure: Nevada Clean Magnesium and American Magnesium are clients of the Investing News Network. This article is not paid for content.