Magnesium Bike Frames: A Challenge and Opportunity
Jun. 15, 2022 01:50PM PST
Magnesium Investing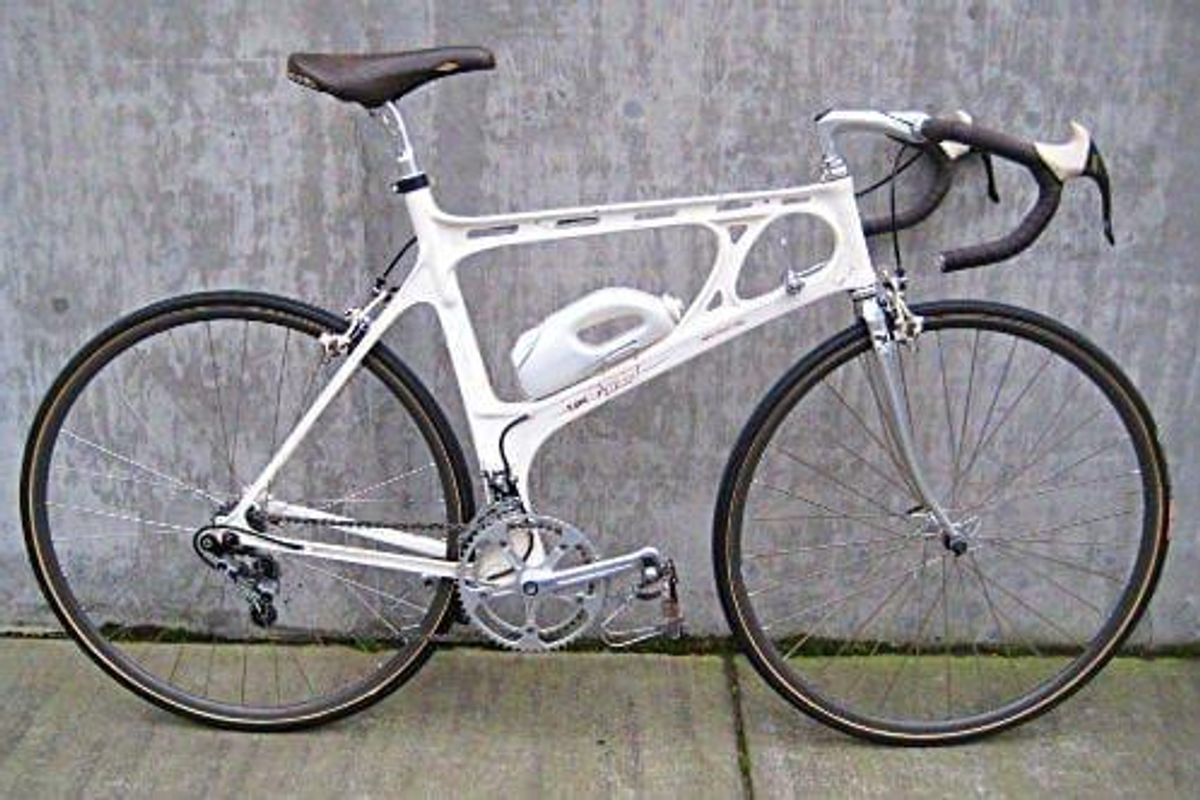 Manufacturing magnesium bike frames is tricky, but their extensive performance benefits make them well worth considering.
As cyclists search for the strongest and lightest bike, magnesium may play a role in their quest.
Magnesium, along with titanium, carbon fiber and even scandium, has been touted as a better bike frame material than the more traditional steel and aluminum.
Though magnesium has fallen in and out of favor over the years, bike makers like VAAST still seem to be betting on its success. The American brand incorporates magnesium producer Allite's proprietary Super Magnesium technology to offer a lighter, smoother ride at a similar cost to aluminum. VAAST's recent market offerings include the A/1 all-road or gravel bike andthe E/1 electric urban bike.
---
Aside from VAAST, other bike builders such as DT Swiss, Zinn Cycles and Paketa Cycles have brought magnesium bike frames and components to market. Segal Bikes manufactures both racing and mountain bikes in the same Israel-based factory where it produces its magnesium alloys.
Leading racing motorbike manufacturer Ducati also produces an e-bike with a foldable magnesium frame as part of its electric mobility line, while DT Swiss makes magnesium suspension forks.
Magnesium bike frames: Made in the '80s
While they have yet to take off, magnesium bikes have existed since the 1980s, when Frank Kirk first thought of making cast magnesium bike frames while working at Ford (NYSE:F) in Dagenham, England.
These bikes eventually made an appearance in the Tour de France, but could not succeed commercially due to manufacturing and build quality issues.
In addition to the companies mentioned above, Italian bike manufacturer Pinarello has found limited success with magnesium bike frames. In fact, Oscar Pereiro won the 2006 Tour de France on Pinarello's Dogma magnesium cycle. Despite that taste of success, Pinarello still chose to discontinue its magnesium bikes, opting instead for lighter, more expensive carbon fiber builds.
Today manufacturers such as VAAST and others are addressing the challenges of magnesium bike frames through fresh technologies and the creation of new alloys. These developments are designed to yield better bikes that take advantage of the lightness, stiffness and high damping capacity of magnesium.
Magnesium bike frames: Manufacturing challenges
Magnesium can be used to engineer bike frames that are lighter than aluminum while maintaining high tensile strength and damping capabilities. All of that leads to a much smoother, more efficient ride. Magnesium also comes in at a lower price point than popular lightweight materials like carbon fiber.
But even with its performance and price benefits, magnesium is still not considered a standard for bike manufacturing. Why? Magnesium is softer and less stable than aluminum, and the manufacturing process is energy intensive. The metal is also prone to corrosion, making it very difficult to maintain.
A recent example of these challenges was seen in the recall of Hong Kong-based manufacturer Fiido's X e-bike, which was made with a foldable magnesium alloy frame. Riders were finding fatigue marks in the folding mechanism of the e-bike, and at times this resulted in the e-bike breaking in half.
The combination of manufacturing obstacles and high-performance alternatives like carbon fiber have made magnesium a less popular option when it comes to manufacturing bikes.
Hope for magnesium's future in manufacturing comes through the development of new alloys. Companies pursuing this avenue are looking to create alloys that can help reduce the negative impact of corrosion, improve stability and help magnesium become a more usable material. However, finding great alloys can take years of research, and many companies seek to protect their formulas as trade secrets.
VAAST claims its use of Allite's Super Magnesium alloy cancels out magnesium's negative properties to fully harness its structural benefits. "The frames are treated with a proprietary plasma electrolytic oxidation (PEO) coating that produces a hard, dense finish optimized to provide corrosion protection, wear resistance, improved hardness, strain tolerance, and improved fatigue performance inside and out," the bike maker has explained.
At least for now, magnesium looks unlikely to surpass the popularity of aluminum or carbon fiber. Even so, the performance benefits of magnesium bike frames are worth considering, especially with advancements in technology that have improved upon welding challenges and corrosion.
Frame producers like VAAST have also proven that magnesium bike components can be successfully manufactured to compete with some of the best aluminum parts on the market.
This is an updated version of an article originally published by the Investing News Network in 2014.

Don't forget to follow us @INN_Resource for real-time news updates!
Securities Disclosure: I, Melissa Pistilli, hold no direct investment interest in any companies mentioned in this article.
Investing News Network websites or approved third-party tools use cookies. Please refer to the cookie policy for collected data, privacy and GDPR compliance. By continuing to browse the site, you agree to our use of cookies.