Benchmark World Tour to Highlight Battery Supply Chain Dynamics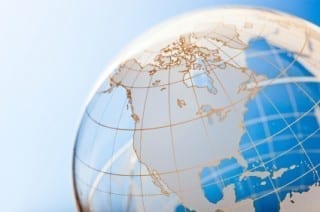 Benchmark Mineral Intelligence's World Tour stops in Vancouver, BC on October 1. Will you be attending?
The Benchmark World Tour will be stopping in Vancouver, BC on October 1, 2015, and the Investing News Network will be in attendance to cover the event. Click here to register.
This article was originally published on Graphite Investing News on August 31, 2015.
Investors interested in critical metals are in for a treat this fall. In September, Benchmark Mineral Intelligence will be embarking on a World Tour, visiting nine cities over two months to lead informative seminars focused on battery supply chain dynamics.
The World Tour will be an especially interesting event to attend in light of recent events in the resource space. For instance, just a week ago, the Black Monday selloff highlighted the investment potential of critical metals in today's tough markets. Even more recently, Tesla Motors (NASDAQ:TSLA) signed the first raw materials supply agreement for its lithium-ion battery gigafactory — that move also drew attention to critical metals and the opportunity they may present for investors.
Of course, while those events will no doubt come up on the World Tour, the seminars will focus on much more. To find out more about the events scheduled and why investors should consider attending, the Investing News Network (INN) spoke with Andrew Miller, a consultant at Benchmark. Read on for his thoughts.

INN: The Benchmark World Tour is fast approaching — what do investors need to know about it? AM
: The Benchmark World Tour is a series of seminars focused on the battery supply chain that we're holding in nine cities around the world. With presentations from independent analysts, company representatives and industry experts, we'll be providing a platform to learn about developments in this exciting sector.
The seminars are completely free to attend, and will give delegates the opportunity to understand more about the growing pressures on the battery supply chain. They will also be able to ask questions and meet some of the companies that are aiming to play an important role in supplying the necessary raw materials for this market.
INN: Are there any particular tour talks and/or events you are excited about?AM
: While each event will have a similar structure, we have various guest speakers joining us along the way who will provide some interesting perspectives on the market. We are blending independent speakers such as Benchmark's Simon Moores, specialist mineral investing expert Chris Berry and battery experts Sam Jaffe in North America and Sachiya Inagaki in Tokyo. I will also be speaking on how critical minerals differ to commodities.
From the public company speaking side we have a good mix of companies focused on graphite and lithium, the key input raw materials to a lithium-ion battery. Western Lithium USA (TSX:
WLC
),
Nemaska Lithium
(TSXV:
NMX
) and Avalon Rare Metals (TSX:
AVL
,NYSEMKT:AVL) will all speak on the ever-changing lithium space.
From the graphite perspective, we have Australia's Syrah Resources (ASX:
SYR
) coming to all of our North American and European seminars. Great Lakes Graphite (TSXV:
GLK
) will be speaking at multiple cities and hosting a graphite field trip in Toronto, while Bora Bora Resources (ASX:
BBR
) will be giving us a vein graphite perspective in Tokyo. We will arrive in Australia at the end of October, and already have IMX Resources (ASX:
IXR
) speaking on their flake graphite project in Tanzania. We will be announcing more for these venues in due course.

This INNspired article brought to you by:
Nemaska Lithium Inc. (TSXV:NMX,OTCQX:NMKEF) has developed innovative methods of converting lithium sulfate into high purity lithium hydroxide and carbonate and intends to serve the growing lithium battery market with its lower cost, higher purity lithium hydroxide.
Send me an Investor Kit
INN: Many investors are feeling discouraged due to today's tough markets. Why is it worth their while to attend?AM
: At Benchmark we have placed the battery supply chain at the forefront of our Supply Chain 2020 initiative — a project to increase market visibility all the way upstream to the mine.
We have done this because these markets are changing and hold the potential for significant growth in this sector. In our opinion, the battery industry will be one of very few major growth sectors over the next few years, and will put unprecedented strain on the raw materials markets it depends on. Quite often these markets are rigid, immature and dominated by a few companies that have controlled supply for a generation.
Major new demand will require new suppliers to enter these markets, and it is within this supply chain that we think there are major opportunities for investors. From our perspective, it's not a question of whether batteries will grow significantly, but by how much.
Securities Disclosure: I, Charlotte McLeod, hold no direct investment interest in any company mentioned in this article. Editorial Disclosure: Interviews conducted by the Investing News Network are edited for clarity. The Investing News Network does not guarantee the accuracy or thoroughness of the information reported. The opinions expressed in these interviews do not reflect the opinions of the Investing News Network and do not constitute investment advice. All readers are encouraged to perform their own due diligence.Related reading:
Benchmark's Andrew Miller Talks Graphite Prices and China
Critical Metals: A Bright Spot in the Downturn?