New Chinese Rebar Standards Could Stoke Vanadium Demand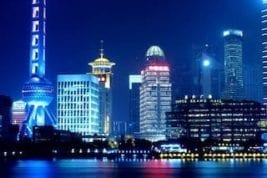 Demand is expected to benefit from China's new vanadium rebar standards and its encouragement of vanadium redox flow battery pilot projects.
After rising 130 percent in 2017, vanadium prices could go even higher later this year due to rising demand.
New steel rebar regulations are set to come into force in China in November after being announced by the Standardization Administration of China (SAC) on February 6. The SAC also introduced a special action to cut down on substandard steels in the country.
China currently produces about 200 million MT of rebar annually, with typical vanadium content in Grade 3 rebar coming in at 0.3 kilograms per MT of steel.
Vanadium is used as a strengthening agent in steel, and China's new rebar regulations are aimed at ensuring that newly built homes will be more resistant to earthquakes.
Market watchers told Metal Bulletin that rebar prices are likely to rise after the new regulations come into effect, as production costs will increase by $16 to $24 per tonne.
Ferrovanadium prices are currently trading between $58 and $60.50 per kilogram, with the market quiet ahead of Chinese New Year on Friday (February 16). Vanadium pentoxide ended the week of February 9 in a range of $13.10 to $13.50 per pound.
Vanitic, an international trade association that represents vanadium firms, has praised the SAC's high-strength rebar standard, which eliminates low-strength Grade 2 (335MPa) rebar and authorizes three different high-strength standards: Grade 3 (400MPa), Grade 4 (500MPa) and Grade 5 (600MPa).
John Hilbert of Vanitec called the new standard a positive development towards the increased consumption of the metal. "Vanadium is the most common addition for high strength rebar, because it offers the best combination of high strength, good ductility, bendability, weldability, and reduced sensitivity to strain aging," he said.
Toronto-based Largo Resources (TSX:LGO), which operates the Maracas Menchen vanadium mine in Brazil, has also welcomed the new regulations.
"High strength low alloy vanadium steels are the most efficient material available for the development of the infrastructure necessary in order to create economic opportunity for the approximately two thirds of the earth's population living in developing economies," said CEO Mark Smith.
While vanadium is a key component of steel, which accounts for about 90 percent of demand, enthusiasm is increasing about the metal's energy storage potential.
Lithium-ion batteries are preferred for electric vehicles, but vanadium redox flow batteries (VRFBs) are favored for large-scale electrical grid applications. They are longer-lasting with potentially unlimited recharging ability, and many believe they could soon be a larger source of vanadium demand.
China is helping to drive this side of the market. The China National Development and Reform Commission recently released a policy document calling for multiple 100-MW-scale VRFB pilot projects by the end of 2020. About 85 percent of the world's vanadium is produced by three countries: China, Russia and South Africa; however, companies in North America are active industry participants.
Just this week, Golden Share Resources (TSXV:GSH) entered into a letter of intent with Hunan Vanadium Valley New Energy Technology to jointly develop a custom-built VRFB based on Golden Share's licensed vanadium electrolyte. Its share price gained over 7 percent the day the news came out.
Don't forget to follow us @INN_Resource for real-time news updates!
Securities Disclosure: I, Melissa Shaw, hold no direct investment interest in any company mentioned in this article.