Vanadium Outlook 2022: Battery Demand Poised to Grow, Supply Threats Mount
Dec. 21, 2021 02:00PM PST
Vanadium Investing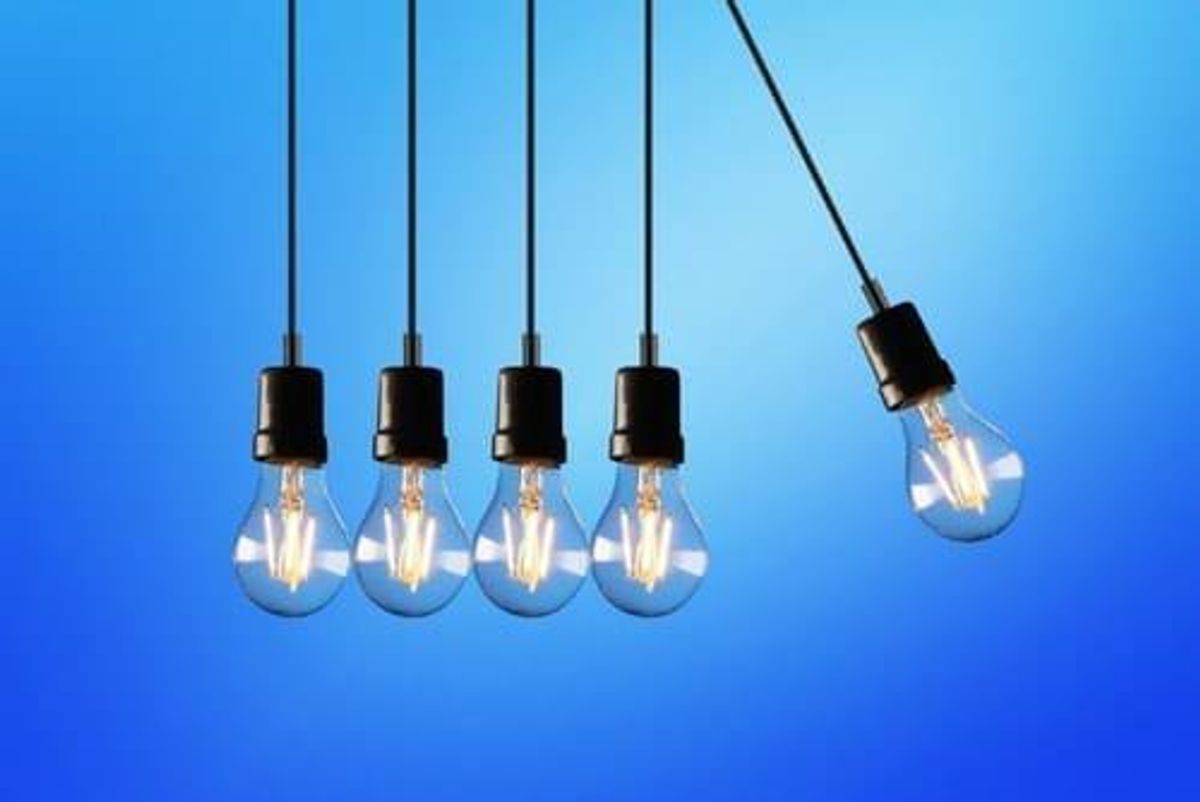 What's ahead for the vanadium space? Read on to see what market watchers see for the vanadium outlook in 2022.
Click here to read the previous vanadium outlook.
After a year of uncertainty, experts were expecting demand for vanadium to improve in 2021 as economies recovered from the COVID-19 pandemic.
Most vanadium production is used in China for steel applications, particularly the high-strength, low-alloy steel used to make construction rebar.
As the year comes to an end, what can investors expect for vanadium in 2022? Read on to learn more about its performance in 2021, as well as what market watchers had to say about the vanadium outlook for next year.
---
Vanadium trends 2021: Demand grows as economy recovers
In 2020, the vanadium market had to navigate the uncertainty that COVID-19 brought to every sector of the economy. That's why at the end of that year a potential economic recovery was seen as a key catalyst.

Commenting on how prices performed during the first six months of 2021, Willis Thomas of CRU Group told the Investing News Network (INN) that prices came on quite strongly in Q2. "The pandemic recovery in the world ex-China drove new demand growth, while Chinese demand remained strong," he said.
The steel sector continued to be the main driver of vanadium this year, and throughout the first half of 2021 demand from the rest of the world continued to catch up with China.
Back in July, Erik Sardain, formerly of Roskill, explained that one of the reasons demand was lagging behind in the rest of the world was because those economies are more exposed to the aerospace and chemical industries.
"China is really more infrastructure, construction and rebar, and especially with vanadium," he said. "But in the rest of the world, you see that the aerospace industry was really badly hit in 2020."
The analyst was expecting the buildout of inventories in the rest of the world, excluding China, to continue in 2021, and expected demand from the steel sector to remain strong throughout the year. "China is also expected to have strong steel production throughout 2021, although from a very low base in 2020," he said. "Overall, I think on a fundamental basis, the domestic demand in China will be quite strong in terms of steel."
Looking over to the battery segment, demand increased in the first half of 2021, which was "not hard to do" after a slow year in 2020, according to Thomas.
"More announcements and conversations are happening, so yes, more demand is expected," Thomas explained to INN. "Green stimulus and infrastructure spending will support grid-scale energy storage development — sometimes tangentially, sometimes directly."
In terms of supply, Thomas said in 2021 short-term supply gains were mostly confined to China, where capacity at both stone coal mines that remain idled, as well as spare capacity at basic oxygen furnaces, was used to find market balance. "Also, end-of-the-cost-curve players will supply vanadium opportunistically," he noted.
During the second half of the year, the discussion in the vanadium market continued to be around supply.
"Threats to supply, including the energy crisis, winter heating season closures and/or maintenance, dominate the discussion," Thomas commented to INN.
Further solidification of investment into electrolyte production was another trend seen in the market in H2.
But vanadium's price gains in the first half of the year were not sustained. Lower steel production in China in the second half, and mediocre demand globally excluding the Asian country, took some of the buoyancy out of the ferrovanadium price in Q3, the CRU analyst explained.
"The price action through the first three quarters, with a slight uptick at the end of the year, leaves the annual price chart looking something like a dromedary camel with a large hump in the middle of the year," Thomas said.
Overall, as with most commodities, vanadium prices moved higher in 2021.
"This was relatively expected, as vanadium's recovery along with the global economy was no surprise as higher steel production volumes generally translate into higher vanadium demand," Thomas told INN.
Vanadium outlook 2022: What's ahead next year
As 2022 kicks off, global demand for vanadium is expected to grow.

"There is limited demand downside, as either growth is expected to slow (steel, chemicals) or increase in pace (aerospace, batteries) as all main demand categories are poised for some growth," Thomas said.
Looking specifically at the steel sector, CRU is expecting demand in China to be flat, with firm intensity and slightly lower steel production figures — down 10 million tonnes, or 0.89 percent. The rest of the world is expected to see a slight rise in steel volumes with intensity remaining flat.
"For the aerospace/titanium segment, aircraft inventory is moving again and the supply chain is starting to pull in more vanadium," Thomas said, adding that CRU is looking for demand increases for 2022 over 2021 figures. "This sector is lagging from pandemic recovery by about one year to 18 months."
Another segment that continues to grab attention from investors is the battery space, as vanadium is a key metal used in vanadium redox batteries.
In 2022, CRU expects demand for batteries to be up significantly in China and moderately in the rest of the world. Meanwhile, chemicals demand growth will lessen with slower industrial production growth in 2022 over 2021.
Moving onto the supply side of the picture, the main challenge ahead for vanadium production could be finding more low-cost production to avoid future demand destruction, the CRU analyst said.
"As the market expands production to cover growing demand (especially from batteries) we begin to move to the far end of the cost curve — this means the price must go higher." Thomas said. "Demand destruction is real in steel and batteries at high prices, and a quick increase in demand can easily drive prices higher as new marginal producers step in to fill the supply gap."
When asked about how he expects prices to perform in the new year, Thomas said low availability and threats to supply that support the price currently will be met with good demand in the first quarter of the year, a time when vanadium prices are historically elevated.
"Demand will drive prices in the second half of the year," he said. "A swift battery demand increase will push prices back to where they were mid-2021 or higher — without these anticipated demand increases, prices for the highly by-product vanadium could easily fall."
Thomas added that a key factor investors should keep an eye out for is battery electrolyte capacity.
"Significant battery-related vanadium is planned to be consumed in 2022," Thomas said. "The issue will be producing enough electrolyte to satisfy all of this demand."
Don't forget to follow us @INN_Resource for real-time news updates!

Securities Disclosure: I, Priscila Barrera, hold no direct investment interest in any company mentioned in this article.
Editorial Disclosure: The Investing News Network does not guarantee the accuracy or thoroughness of the information reported in the interviews it conducts. The opinions expressed in these interviews do not reflect the opinions of the Investing News Network and do not constitute investment advice. All readers are encouraged to perform their own due diligence.
Investing News Network websites or approved third-party tools use cookies. Please refer to the cookie policy for collected data, privacy and GDPR compliance. By continuing to browse the site, you agree to our use of cookies.