Lithium Outlook 2016: What are Analysts Saying?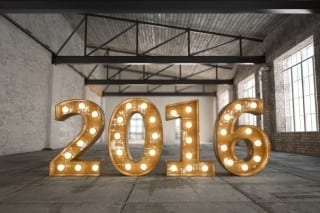 A look at the lithium outlook for 2016. Comments from Joe Lowry of Global Lithium, Chris Berry of House Mountain Partners and the Disruptive Discoveries Journal, Andrew Miller of Benchmark Mineral Intelligence and Jon Hykawy of Stormcrow Capital
Despite falling prices for a range of commodities in 2015, the lithium market stayed positive. And fortunately for investors, the lithium outlook is looking good for 2016 as well.
With supplies looking tight and demand set to keep increasing, upward price pressure is expected to continue in 2016. But while that lithium outlook might seem like a boon for lithium companies, of course it isn't that simple — production costs reign supreme for many analysts, and newer players will need to keep costs low in order to enter the space.
Following up on our look back at lithium in 2015, we reached out to Joe Lowry of Global Lithium, Chris Berry of House Mountain Partners and the Disruptive Discoveries Journal, Andrew Miller of Benchmark Mineral Intelligence and Jon Hykawy of Stormcrow Capital to get their thoughts on the lithium outlook for 2016.
Moving into 2016, all mentioned that they will be watching how Orocobre (TSX:ORL) fares with the ramp up of production at its Olaroz facility in Argentina. The company experienced delays in its production ramp up for 2015, but still made significant progress and expects to complete all debottlenecking work at the facility in early January 2016.

In the same vein, recent
elections in Argentina
have brought a fairly significant political shift that's expected to bring positive changes to the mining sector and to the country's economy in general.
Beyond that, market watchers will no doubt be keeping an eye on advances in lithium
extraction and processing technologies
, the start up of Tesla Motors'
(NASDAQ:
TSLA
) gigafactory (and other megafactories for that matter) and the continually increasing
importance of China
for the lithium space.
Here's more of what the analysts had to say about the lithium outlook for 2016.
INN: What are your thoughts on lithium in 2016? Supply/demand? Price? Catalysts?
JL: Orocobre is the wild card in 2016. If they can finally move out of start up it will help prevent panic buying. The other key thing to watch is spodumene supply — can Mt Cattlin provide at least a limited alternative to Talison? Progress at Mt Merion also bears watching. No matter what Orocobre does, supply will be tight and upward price pressure will continue.
AM: Prices are likely to continue rising, particularly as demand from the new battery megafactories kicks in. Orocobre will ramp up production, but it's difficult to see where new supply will come from outside of that in the next 12 months. Therefore, we expect the supply shortage to not only continue throughout 2016 but also intensify.
CB: I don't care about price. In fact, I think it's relatively unimportant and misleading. The most important item investors can focus on is the all-in cost of production. If an emerging lithium developer can't meet or beat the oligopoly's cost of production, then they will have a tough time supplying the market regardless of the price. Regarding supply, I'm most interested to watch Orocobre's progress as well as any capacity expansion from Albemarle (NYSE:ALB). I'm not sure who else will realistically be able to add supply in 2016.
JH: The lithium market should actually be a lot of fun in 2016. We know that demand is going up — barring some catastrophic event that boils over into global recession in early 2016, there is almost nothing that can hold down consumer electronics/communication/computing demand for 2016, which means more batteries and more lithium. There are going to be a few people screaming that this is the year of the electric car, and the growth there will be significant, but it is 3C use that has driven lithium batteries so far, and it is 3C that will carry demand next year.
Price might be interesting. If FMC (NYSE:FMC) gets back on track at Hombre Muerto in Argentina, if there is any resolution in Chile with respect to new permits to mine lithium being granted or if any or all of Orocobre, RB Energy or Galaxy Resources' (ASX:GXY) old Mt Cattlin mine get going, then we might see enough new material enter the market to push prices back down a little in 2016. That wouldn't, and shouldn't, be unwelcome. Prices have been driving up too high for too long. Recent prices for battery-grade lithium carbonate in China are up through $10,000 per tonne. It wasn't that many years ago that $6,000 per tonne for the same thing was considered high.
Again, there will be loads of nonsense dispensed on this gigafactory or that megamegamegaplant. Feel free to ignore it or play along, at your leisure. Bear in mind that no matter how many massive battery plants get discussed, the only market for lithium batteries that I know of is on this planet to human beings, and we only need so many batteries for the next few years. Unless someone decides wearing 18,650 lithium batteries as jewelry is the coolest thing ever, we don't need to double lithium battery production in the next year. Therefore we don't need twice as much lithium either.
INN: Any concerns about the lithium market?
JL: I think the growth fundamentals are solid, so I am not worried about demand flattening out near term.
AM: The security of supply is the big area of concern. Lithium-ion battery demand isn't going away — quite the converse, it's growing significantly. Now it's the challenge of the market to meet this demand at the speed these companies are seeking to progress.
CB: Like moths to a flame, too many juniors in the space can cloud the true potential of the commodity and confuse investors.
JH: The lithium market will be fine. The one possibility that investors should not overreact to is the potential for lithium prices to dip this year, assuming someone, somewhere can get some new or rejuvenated production into the market. Lord knows there is good reason to get that production out there, given the new high prices that are being recorded every month or two. New production will have to find its way into the market, and that generally means a slight dip in the pressures keeping prices up. Understand that no material sees prices moving monotonically higher forever. If prices do dip and there is any unrest in the names, take it as a chance to buy some.

INN: Are there any factors that investors should keep their eyes on in the new year?
JL: I am not an investment advisor, but will say that Orocobre and Galaxy Resources may be worth watching. I will also add Western Lithium (TSX:WLC)/Lithium Americas to that short list. By the time this is in print, we will know the results of the elections in Argentina. A positive change in investment climate there could be significant.
AM: How the balance progresses between brine and spodumene sources of lithium will be interesting in the new year. With new supply needed it's likely there will be a push for hard-rock expansions, which will be at the higher end of the cost curve, but will be able to come into the market faster than new brine resources. This is where we expect the new supply in the short term to come from.
CB: Argentina's new president; advances in lithium extraction technology; start up at the gigafactory.
JH: The continual Tesla-gazing exercise is making my head hurt. So far, Tesla seems to have decided to cast their lot with two untried companies with some pretty lackluster deposits in their camps. Oh, and have also discussed going into the lithium business with a giant copper miner. It's actually exasperating. Ask Galaxy, RB Energy, Orocobre or any of the producing majors like Albemarle, SQM, FMC Lithium or Tianqi Lithium if making lithium, never mind battery-grade lithium, is a simple thing. I can guess how they'll answer once they stop laughing. I'll know Tesla are serious when they start treating the problem of access to lithium over the next decade as a real problem, and not as some kind of card-collecting game.
So, the factor I would like investors to unglue their eyes from is Tesla. Pay attention only when Tesla does something worth paying attention to. So far, not so much.
INN: Companies to watch in the lithium market in 2016?
AM: SQM (NYSE:SQM) — how the leading lithium producer's relationship with the government develops. This will dictate any new supply from the Atacama.
Albemarle — how the merging of the former Rockwood Lithium business into the new chemical company goes, as well as their renewed focus on spodumene conversion over brine lithium.
Orocobre — how the ramp up of its 17,000-tonne-per-annum facility goes in Argentina. This is new carbonate supply that the industry will need.
Ganfeng Lithium (SZSE:002460) — a good marker for how Chinese companies reliant on imported lithium concentrate will react, particularly considering the lithium-ion battery ramp ups in China.
CB: I'm watching a bunch, but not ready to mention any names, as once I mention a name [that can be misconstrued as] an explicit endorsement. The most important thing I am watching is cost of production.

JH:
I believe I've mentioned a few above. Watch to see if Galaxy can get Sal de Vida back on track in Argentina. See if RB Energy is going to be resuscitated by anyone. Let's take note if Orocobre can break through and push production to nameplate capacity on Olaroz in Argentina. Also watch out for production returning to normal levels at FMC's operations on Salar del Hombre Muerto.
Lithium Americas, now merged with Western Lithium, has a very advanced project in Argentina, just down the road from Orocobre. This bears watching this year. Strange that while lithium as a material has done extremely well, and while a few promotional stocks have been flying, the bulk of the good names are being ignored.
I'm also going to be watching what happens with
Nemaska Lithium
(TSXV:
NMX
,OTCQX:NMKEF) carefully in 2016. They've done what looks like solid and careful work to date. In 2016, they will look to begin building their demonstration plant. If their technology plays out well, they might become a lot more than another producer in the game, they might be a major technology provider to the industry.
Securities Disclosure: I, Teresa Matich, hold no direct investment interest in any company mentioned in this article.
Editorial Disclosure: The Investing News Network does not guarantee the accuracy or thoroughness of the information reported in the interviews it conducts. The opinions expressed in these interviews do not reflect the opinions of the Investing News Network and do not constitute investment advice. All readers are encouraged to perform their own due diligence.
Nemaska Lithium is a client of the Investing News Network. This article is not paid for content.
Related reading:
Analysts Look Back at the Lithium Market in 2015
Junior Mining Companies on the Lithium Outlook for 2016
Junior Lithium Miners: 2015 in Review
Lithium Outlook 2015: Expect Continued Consolidation