Junior Lithium Miners: 2015 in Review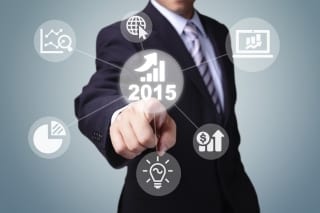 Junior lithium companies share their thoughts on the market in 2015.
Last year was certainly another eventful year for the lithium space, and analysts watching the sector had plenty to say about Tesla Motors' (NASDAQ:TSLA) conditional supply agreements with juniors and other happenings in the lithium market.
However, companies operating in the lithium space also have insight to offer on the metal's prospects. Responding to a survey on the market this year, Wanda Cutler of Nemaska Lithium (TSXV:NMX,OTCQX:NMKEF); John Kanellitsas of Western Lithium (TSX:WLC); Ron Malashewski and Pierre Neatby of Avalon Rare Metals (TSX:AVL); and Brian Paes-Braga, president and CEO of Lithium X (TSXV:LIX) shared their thoughts on the lithium market in 2015.
Certainly, the broader downturn in the commodities space has had an effect on the ability of junior lithium miners to raise money, despite positive prospects for lithium prices. However, companies in the space still managed to reach significant milestones in 2015, and are optimistic as lithium demand continues to grow.
Here's what they had to say.

INN: What did you expect from 2015 at the end of last year? Were your expectations correct?Cutler:
I was hoping that the trend in the junior mining space would start to turn in our favor, but that is clearly not the case. Having said that, I do believe that there is investment for good projects, especially in commodities like lithium that have bucked the trend and seen price appreciation over the past year. It is an exciting time to be involved in this space, and Nemaska Lithium is well positioned to come online with new supply assuming financing can be put in place.
Kanellitsas:
From the top down we actually expected a good year for the lithium industry with higher prices — our crystal ball this time was fortunately correct as we are closing out the year with spot prices at multi-year highs. We also expected positive political change in Argentina and we were again very fortunate to be right — the November elections represent fantastic change, with capital markets soon to be open again for investment.
Malashewski and Neatby:
[This time last year] t
he markets for most metals had been down for quite some time, and consumption in China was expected to be down, while Southern Europe (Greece, Italy, Spain and Portugal) was in turmoil. Expectations were not high. Southern Europe recovered relatively well and China continued to grow, but at a lesser rate — so overall, a doomsday scenario was avoided on the consumption and economic side, but we certainly have not seen growth.
INN: In 2015, what was the most challenging aspect of the lithium market?Cutler:
The most challenging aspect of 2015 was continuing to finance and move our project forward. The lithium market has remained strong and the selling price has increased, unlike the retreat that we have witnessed in most commodities. The reason for this is that the drivers for lithium are quite different than other commodities — [lithium] is driven by the increasing demand for energy storage. With the boom of computers, handheld devices and tablets, and the gradual acceptance of electric transportation, demand for lithium has increased and that has been reflected in the prices of all lithium compounds. Major producers announced price hikes in May, then again in August and then again in November.
Kanellitsas:
All resource and commodity metals markets continue to suffer through a very difficult bear market, depressing valuations and making raising investment capital very challenging.
Malashewski and Neatby:
The expectations for lithium demand going forward for electric vehicles and energy storage are well documented, and there are questions about the ability of current supply to keep up. Prices for lithium carbonate have been increasing. The current challenge for lithium is finding capital to invest in projects to ensure there is no major price spike.
INN: What was the most important milestone for your company in 2015? How did it affect share price?Cutler:
We have had a number of huge milestones for 2015. We received our federal and provincial permits to proceed with the Whabouchi lithium mine in Quebec, Canada. We were also the recipients of the largest grant ($12.87 million) ever given by Sustainable Development Technologies Canada. This commercialization grant for the Phase 1 plant was clear validation of our proprietary lithium chemical production process.
Finally, we signed a memorandum of understanding with Johnson Matthey Battery Materials for $12 million of financial support for our Phase 1 plant. This was a clear signal to us that we have been right in our predictions of a coming shortage of lithium supply, and end users are keen to secure supply now. This collaboration is critical to enabling us to move forward with our Phase 1 plant, which will produce commercial samples for customers in advance of the mine and commercial-scale Hydromet plant.
The stock has reacted very favorably to the news, rising to 143 percent since federal permitting was announced on July 30, 2015.
Kanellitsas:
The consolidation of Lithium Americas and Western Lithium was the first significant merger in the junior lithium sector. So far, in the immediate short term (and the merger just closed), the market has not embraced our views of the synergies and advantages of having one of the largest lithium resources in North and South America under one company. So we are certainly disappointed with the impact to our share price, but we are focused on the long term and believe this is exactly the time of the cycle to consolidate assets; we will benefit greatly in a future bull market driven by a revolution in energy storage technologies.
Malashewski and Neatby:
The most important milestones for Avalon in 2015 (so far) are:
The big milestones for East Kemptville were the release of the conceptual economic study on the East Kemptville tin deposit in Nova Scotia early this year, showing the potential of this project, as well as the announcement of the start of a $1.3-million work program at East Kemptville in mid-year (drilling, metallurgical and environmental work) to gather data for the upcoming preliminary economic assessment.

The announcement in August of the start of the pilot plant program for the Separation Rapids lithium project in Kenora, Ontario, along with the continued support of major potential customers in the glass-ceramics industry, were the milestones for Separation Rapids.
Paes-Braga: Lithium X's most important milestone was acquiring its significant Clayton Valley North land position, contiguous to the only producing lithium operation in North America, Albemarle's (NYSE:ALB) Silver Peak in Clayton Valley, Nevada.
We have also built a strong team having recently brought on Paul Matysek as executive chairman. Paul sold a lithium company, Lithium One, in 2012 to Galaxy Resources (ASX:GXY) for $112 million. He has an incredible track record of success as a CEO, also selling Potash One to K+S (ETR:SDF) in early 2011. Before that, he sold Energy Metals to Uranium One (TSX:UUU) for $1.8 billion in 2007, having built the company from a market cap of $10 million. Then, of course, there is legendary mining entrepreneur Frank Giustra, who has been behind several billion-dollar resource deals, including selling UrAsia Energy to Uranium One for $3.4 billion.

Stay tuned for what these companies had to see regarding the outlook for lithium in 2016.
Securities Disclosure: I, Teresa Matich, hold no direct investment interest in any company mentioned in this article.
Editorial Disclosure: Nemaska Lithium and Avalon Rare Metals are clients of the Investing News Network. This article is not paid-for content.
The Investing News Network does not guarantee the accuracy or thoroughness of the information reported in the interviews it conducts. The opinions expressed in these interviews do not reflect the opinions of the Investing News Network and do not constitute investment advice. All readers are encouraged to perform their own due diligence.