Argentina Election Could Bring Life to Mining Sector
Oct. 15, 2015 03:00PM PST
Precious Metals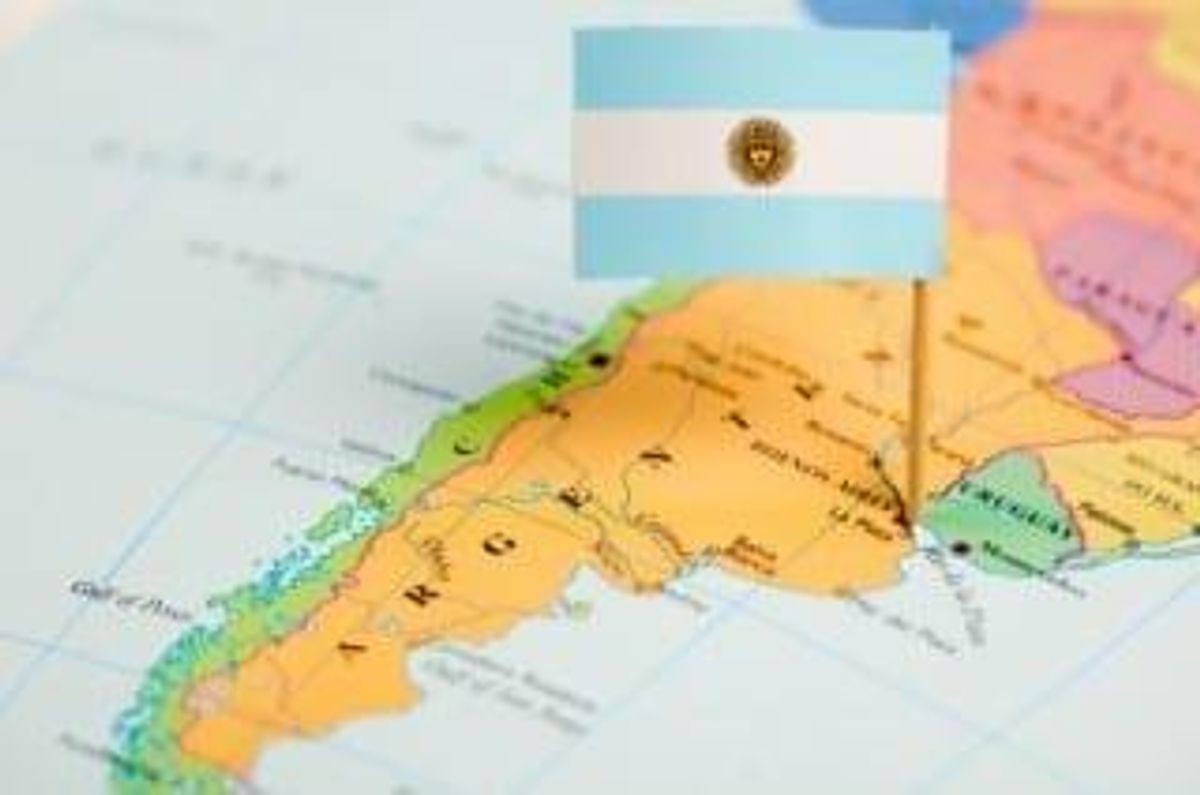 Golden Arrow's Joseph Grosso, a longtime fixture in Argentina's mining industry, weighs in on what the election could mean for the country.
Argentina's presidential election is fast approaching, and a variety of stakeholders are watching the race with interest.
And for good reason. As a Washington Post article succinctly put it this past summer, "[a]ll is not well" in the massive South American nation. Among other things, its economy is stagnant, its fiscal deficit is "unsustainable and growing," inflation is sitting at 30 percent and foreign and domestic investment are "meager."
Many are hoping that the election, scheduled for October 25, will change that. That's largely because the current president, Cristina Fernandez de Kirchner, will be stepping down from the post on December 10 due to Argentinian term limits. She's been in power since 2007, and expectations are high that the country's economic situation will change for the better regardless of which of the three leading candidates is elected.
Speaking to the Investing News Network, Joseph Grosso, executive chairman, president and CEO of Golden Arrow Resources (TSXV:GRG), said that in particular he's optimistic that whatever the outcome of the election, Argentina will become a better place for mining companies to do business. "All three [contenders] are aware and focused to remedy the neglect mining has endured up to now," he said.
Read on for an overview of what to expect from the election process and for more of Grosso's thoughts on what it could mean for the mining industry.

Elections in Argentina
Argentina's election process differs from both the Canadian and American systems, which the majority of investors are likely most familiar with. However, it's not too difficult to follow.
As The Washington Post explains, the Argentinian election will have either two or three stages. The first stage was completed on August 9, when the primaries took place.
Three of the 11 political alliances that took part in the primaries had contested primaries. When all was said and done, Fernandez de Kirchner's Front for Victory alliance finished first, with 38.4 percent of the valid vote — all of that was allocated to Daniel Scioli, the alliance's only candidate.
The We Can Change alliance was next with 30.1 percent of the valid vote; of that amount, 24.3 percent went to Mauricio Macri, while other candidates took 3.5 and 2.3 percent. Finally, the United for a New Alternative alliance took 20.6 percent of the valid vote, with Sergio Massa taking 14.2 percent and another candidate taking the remainder.
Aside from those candidates, three others gained over 1.5 percent of the valid vote. That's the amount required to earn a spot on the ballot for the October 25 election.
That election is the second stage of the race. A third stage will only be entered if no candidate receives over 45 percent of the valid vote, or if no candidate receives at least 40 percent of the valid vote, but wins by a margin that's more than 10 percent above the candidate in second place. If one of those things happens, the two top candidates will go up against each other again on November 22.
A recent poll shows that while Scioli has a "commanding lead," he does not have enough support to "win outright in the first round."
Argentina's mining history
As mentioned, Grosso believes that whichever of the three leading presidential is elected, the mining industry will benefit.
To explain why he thinks that, he went over his long history in the country, noting that he first started doing business there nearly 24 years ago. At the time, no mining was taking place in Argentina, but he was excited about the country because of its border with resource-rich Chile.
"Knowing all the huge companies that were operating literally just on the other side of the limit between the two countries, I was astonished," he said. "That as an entrepreneur struck me as very positive. I was very excited about it — that I could stake mining property on this side of the border and expect it to have the same geology that they had in Chile."
That might sound like a gamble, but Grosso was definitely on the right track. Since he first staked ground in the country over two decades ago, he's made three major discoveries. The first, Gualcamayo, is now managed by Yamana Gold (TSX:YRI,NYSE:AUY,LSE:YAU), and the second, called Navidad, is now managed by Ross Beaty's Pan American Silver (TSX:PAA,NASDAQ:PAAS).
The third, of course, is Chinchillas. Since discovering Chinchillas in 2012, Golden Arrow has rapidly advanced the project. It significantly boosted the mineral resource estimate for the project this past summer, and most recently announced that it's entered into a business combination agreement with miner Silver Standard Resources (TSX:SSO,NASDAQ:SSRI).
The agreement contemplates the joint development of Chinchillas, as well as an agreement to eventually combine Chinchillas with Silver Standard's producing Pirtquitas mine. The two are located just 30 kilometers apart.
"I think that we will make excellent partners," Grosso said about the relationship.

Election to benefit mining industry?
Given his success in Argentina, it might seem surprising that Grosso is hoping the upcoming election will bring mining reforms.
However, he was careful to point out that while the country is undeniably ahead of where it was when he first came to it, there is still "a void that needs to be addressed."
In his opinion, a "win-win-win" situation has to be developed. "The community has to win first and be in agreement with what you do," he explained. "Second, the government has got to win. Third is the investor. It's like having a table with three legs — [if] any one of those three legs goes missing, the table won't stand up."
Fortunately, he believes that the upcoming government change will allow for more "win-win-win" scenarios. "With new politicians in place, we definitely feel that there's going to be vast improvements in Argentina to hopefully bring in line fiscal policy to address taxes so that they are in line with the economics needed to develop projects, as well as address the needs of communities."
All in all, Grosso thinks that "this is going to be a turning point election as the politicians running having said the resource sector is of prime interest and they want to promote investment in Argentina."
"I'm a firm believer in Argentina as a safe nation to live in and for mining companies to do business. It is a mining destination where companies can be successful," he concluded.
Major investments on the docket
And if that isn't enough, others seem optimistic as well.
Speaking earlier this month to the Buenos Aires Herald, Damian Altgelt, general manager of the Mining Businessmen Chamber, commented, "[a]ll candidates claim the mining sector would be one of the main reasons behind the economic growth in the next few years."
Similarly, Jaime Berge, head of San Juan's mining chamber, told the news outlet, "[w]e met with the three candidates and they all vowed to make changes in the sector. Large investments could come if the exchange rate become[s] more attractive and companies get legal certainties." He added, "[t]he sector is now decimated so anything they do will improve the situation."
In terms of just how big, the publication points to Goldcorp (TSX:G,NYSE:GG), Yamana Gold, Glencore (LSE:GLEN) and Pan American Silver as companies that could either increase their investment in the country or move forward with investments there pending positive reforms in the mining sector. It's also worth noting that last year major miner First Quantum Minerals (TSX:FM,NYSE:FQM) acquired Lumina Copper and its copper–gold–moly Taca Taca project in a transaction valued at $470 million.
On a different note, a Wall Street Journal article published earlier this year states that hedge funds are "piling into investments" in Argentina, with examples including Brevan Howard Capital Management, PointState Capital and Bienville Capital.
That interest has come on the back of positive performance from stocks and bonds in the country. They're "on a roll" less than a year after Argentina defaulted on its debt, and as the news outlet states, the funds "are warming to the nation" in large part because of the upcoming election.
"Each of the candidates hoping to succeed her is expected to bring a more market-friendly approach to fixing the nation's economy," states the article, though it concludes by pointing out that there may be volatility in Argentina in the lead up to the election.

Investor takeaway
Based on Grosso's comments — and comments from others entrenched in Argentina's mining industry — it certainly seems like a brighter future may be in store for companies looking to work in the country. While it could still be over a month until the new president is determined, and longer still before policies surrounding the industry are affected, investors will no doubt be watching to see what happens.
They will also likely be watching to see how Golden Arrow fares moving forward, especially in light of its deal with Silver Standard. At close of day Thursday, the company's share price was sitting at $0.265; it's traded in a 52-week range of $0.17 to $0.50, and is up 8.16 percent year-to-date.
 
Securities Disclosure: I, Charlotte McLeod, hold no direct investment interest in any company mentioned in this article.
Editorial Disclosure: The Investing News Network does not guarantee the accuracy or thoroughness of the information reported in the interviews it conducts. The opinions expressed in these interviews do not reflect the opinions of the Investing News Network and do not constitute investment advice. All readers are encouraged to perform their own due diligence.
Related reading:
Golden Arrow's Joseph Grosso on Creating Shareholder Value in Argentina
GRG:CA
Investing News Network websites or approved third-party tools use cookies. Please refer to the cookie policy for collected data, privacy and GDPR compliance. By continuing to browse the site, you agree to our use of cookies.